The Christmas season is upon us, and we are just over a week from the beginning of our 10th annual ChristmasTown at the Creation Museum! Mark your calendar for December 8–23 and December 26–30, 2017, to join us for this special, free event. Here's how you can celebrate Christmas with us both inside and outside the Creation Museum this year.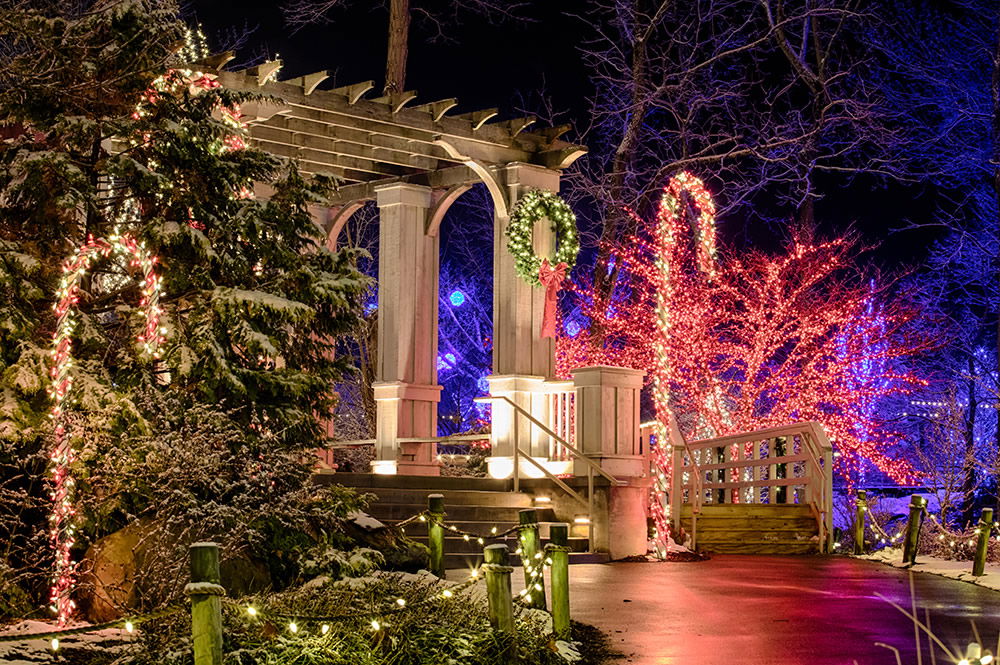 Lights, Animals, and a Live Nativity
Outside the museum, reflect on the true meaning of Christmas while you watch Mary and Joseph with baby Jesus in a realistic live recreation of the nativity.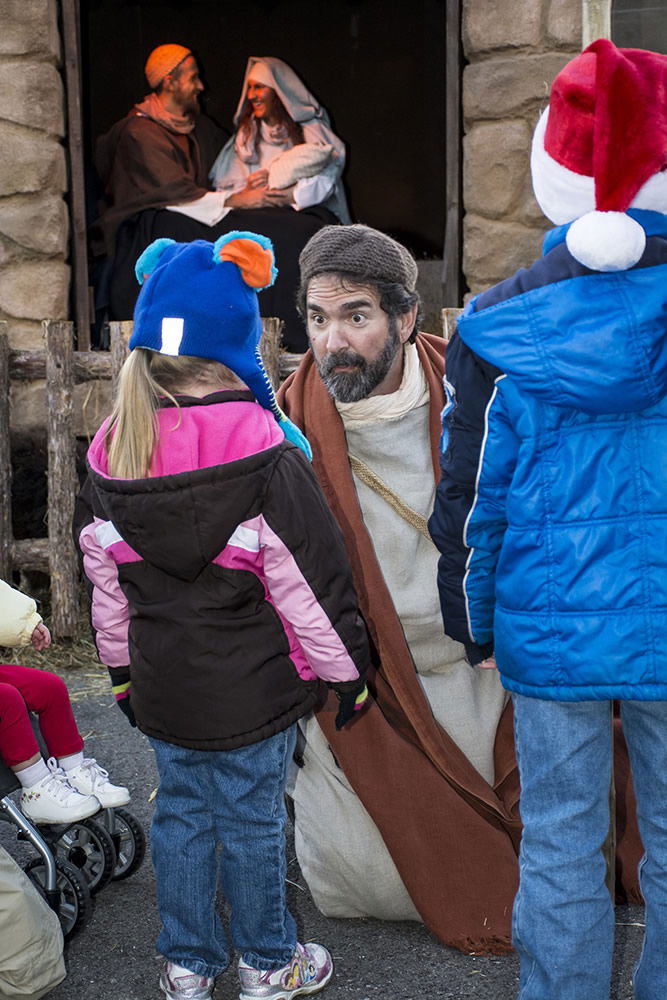 Beginning December 15, you can meet biblical characters and learn about the amazing journey of one of the Magi, a wise man who travelled to Bethlehem to see "the one who [was] born King of the Jews"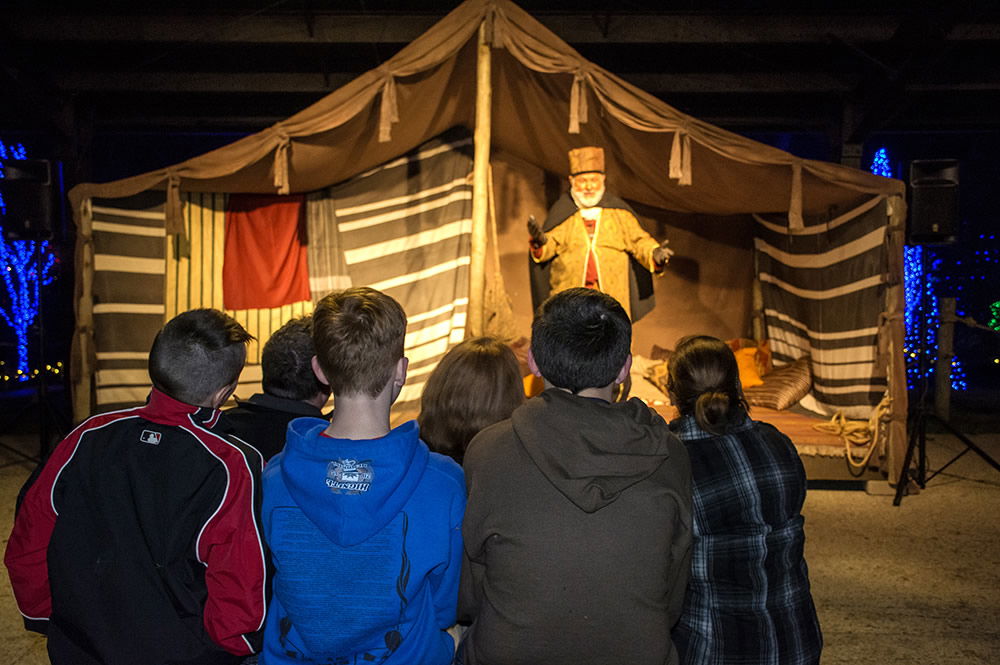 Explore the museum's botanical gardens and view one of the most spectacular light displays in the Midwest. You can even get a bird's-eye view of the colorful lights as you soar down the Screaming Raptor zip lines.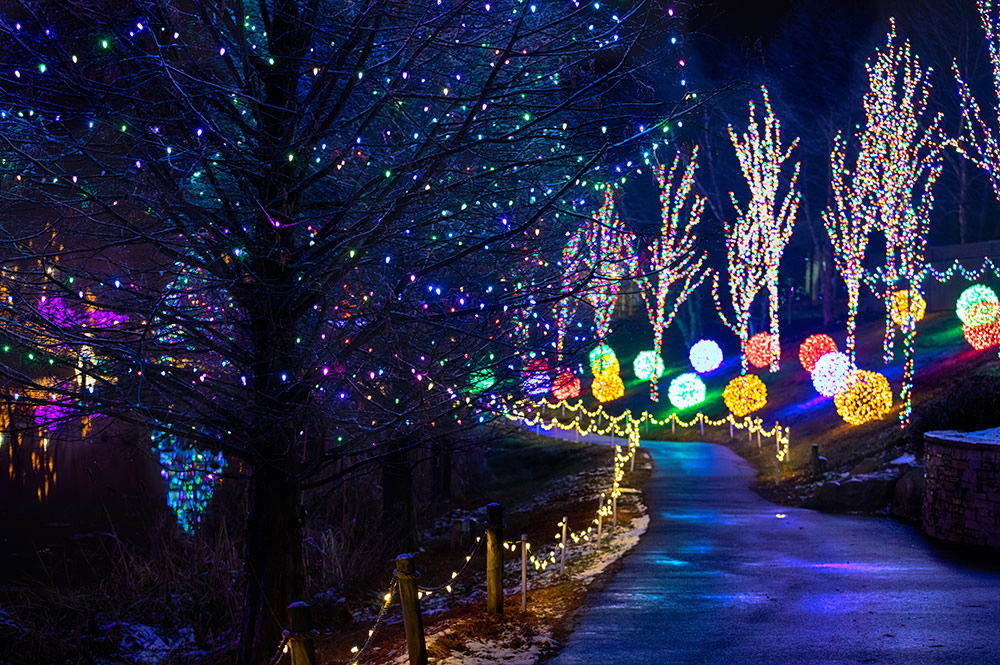 And don't forget to get an up-close view of our animals in the petting zoo!
Christmas Programs, Shopping, and Food
Inside the museum, enjoy a variety of music-filled Christmas programs. And be sure to grab a ticket to attend the special Stargazers Planetarium show about the mysterious "star in the east" that heralded the birth of Jesus and guided the wise men to him.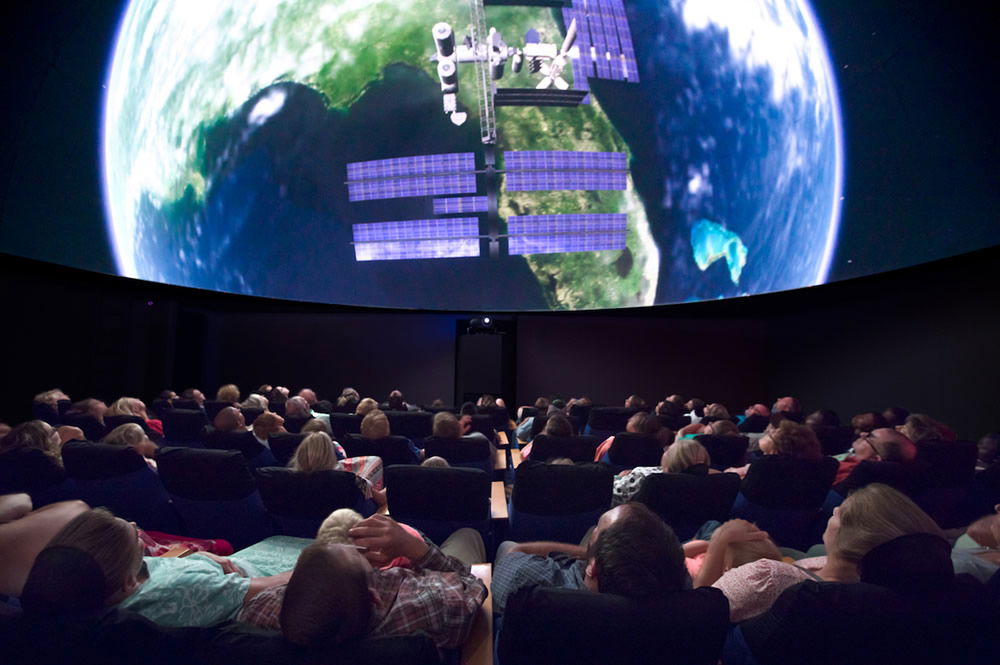 Beginning December 15, enjoy one of our nightly Christmas concerts, featuring performers such as the Foto Sisters, the Peyton Sisters, and the Woodsmen. Concerts will be performed at 5 p.m. and 7 p.m. each night of ChristmasTown.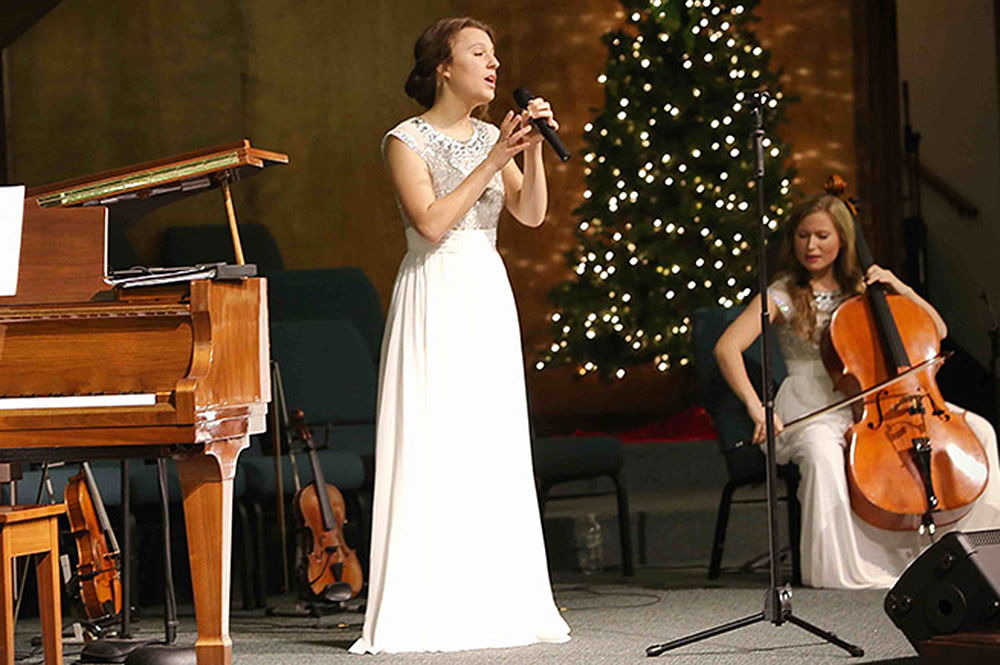 Consider doing some last-minute Christmas shopping in the Dragon Hall Bookstore for fair trade items and one-of-a kind gifts before heading into Noah's Cafe for our a special turkey dinner that is only available this time of year. You can even enjoy an amazing view of the lights while dining on the heated enclosed deck.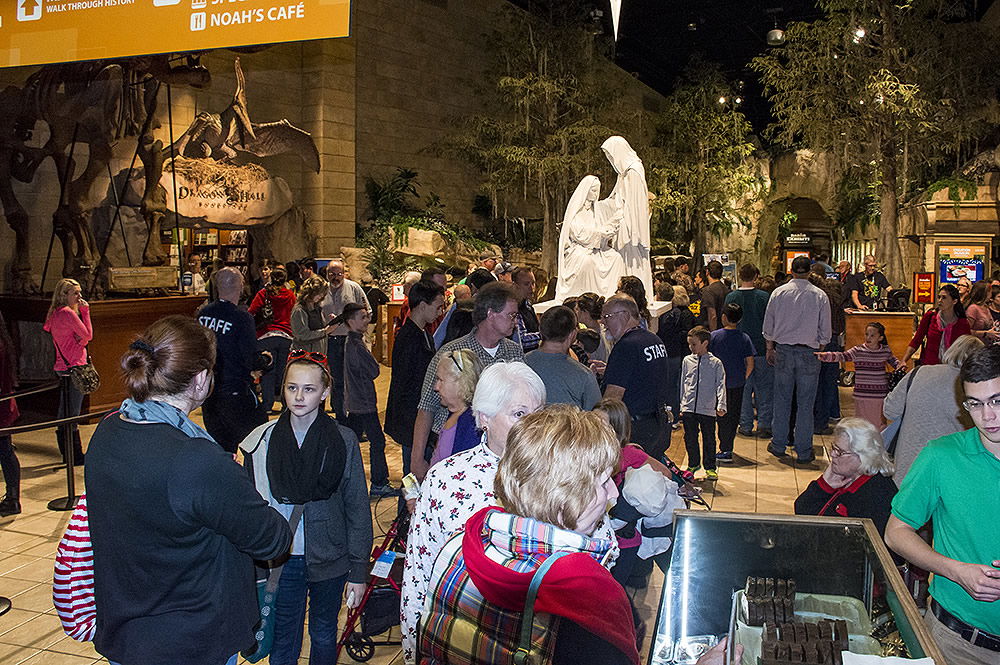 Start making your plans to join us for ChristmasTown today! Share your favorite photos from your trip with us on Facebook, Instagram, and Twitter using #creationmuseum.
*Free event does not include $5 parking or food, retail items, zip lines, camel rides, museum exhibits, and shows. Closed December 24–25.