In just a few days, families will gather around the table for Thanksgiving and take time to reflect on the things they are thankful for. Our inflatable T-rex recently went to the Creation Museum to show you what he's thankful for this year. Here are five of the things our inflatable T-rex is giving thanks for this year.
1. God's Creation
As our inflatable T-rex ventures around the Creation Museum, he was reminded of everything that God created. This year, he is giving thanks for God's creation, from the beautiful botanical gardens to the creepy crawlies in and around Dr. Crawley's Insectorium.
2. Friends
At Thanksgiving we spend time with our family and friends. Our inflatable T-rex is also thankful for his friends. He recently headed into Buddy Davis' Dino Den to say hello to some of his dinosaur pals!
3. Food
One of the main ways we celebrate Thanksgiving in the United States is by gathering around the table filled with turkey, dressing, green beans, mashed potatoes, pumpkin pie, and more. Our inflatable T-rex loves to eat and is thankful for his food . . . even his green beans!
4. Warmth
With winter quickly approaching, our inflatable T-rex is thankful for the warmth of the Creation Museum. He likes to warm up by drinking a hot beverage from Noah's Coffee and siting by the fireplace in the Dragon Hall Bookstore!
5. The Gospel
All of us at the Creation Museum are thankful for the good news of the gospel this year and every year! You can learn more as you tour the museum's walk through history like our inflatable T-rex did recently.
Sin entered the world when Adam and Eve made the choice to eat from the forbidden tree. But Jesus Christ, the Son of God, became a man, lived a sinless life, and then willingly died on the Cross to pay the penalty for our sin.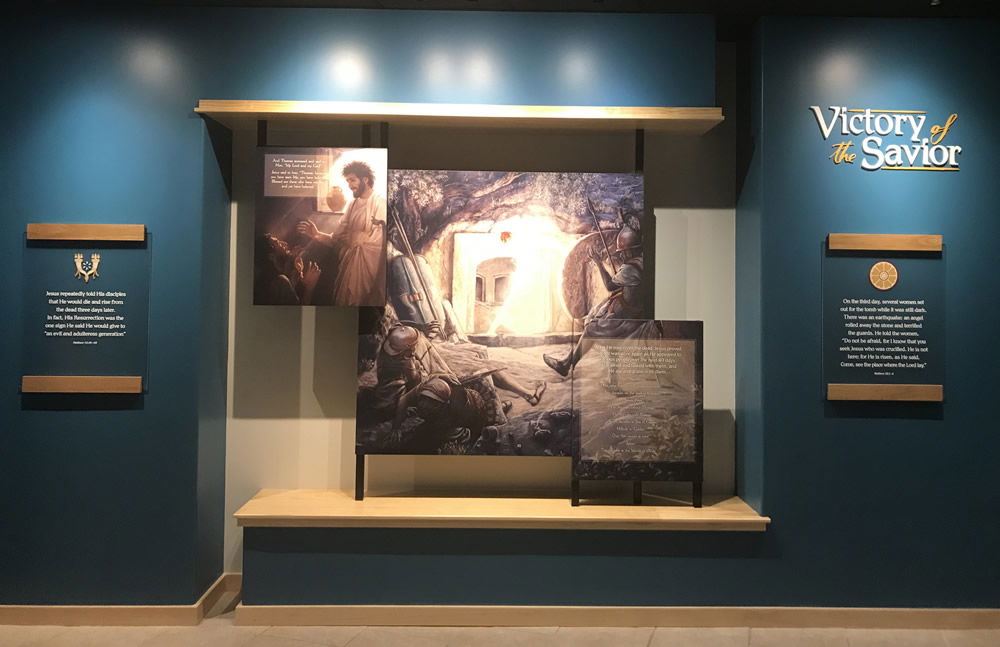 At the Creation Museum, our inflatable T-rex has much to be thankful for this year. As you gather around the table with your family, what will you give thanks for? Share your answers with us on Facebook, Instagram, and Twitter!
Please note: Any form of costume or mask may not be worn by guests over the age of 10.