Christmas will be here before we know it, and our inflatable T-rex recently started preparing for this special time of year! See how he's been preparing for Christmas while our grounds staff has been busy getting the Creation Museum gardens ready for this year's ChristmasTown.
T-rex Decorates for Christmas
Our inflatable T-rex found two special presents as he was decorating his Christmas tree. Watch the video below to see what was inside each box!
Add to Your Collection
You can add the two hand-painted Creation Museum ornaments unveiled by our inflatable T-rex to your Christmas decorations. Be sure to stop by the Dragon Hall Bookstore during your museum visit or find them at the online store of our parent ministry, Answers in Genesis.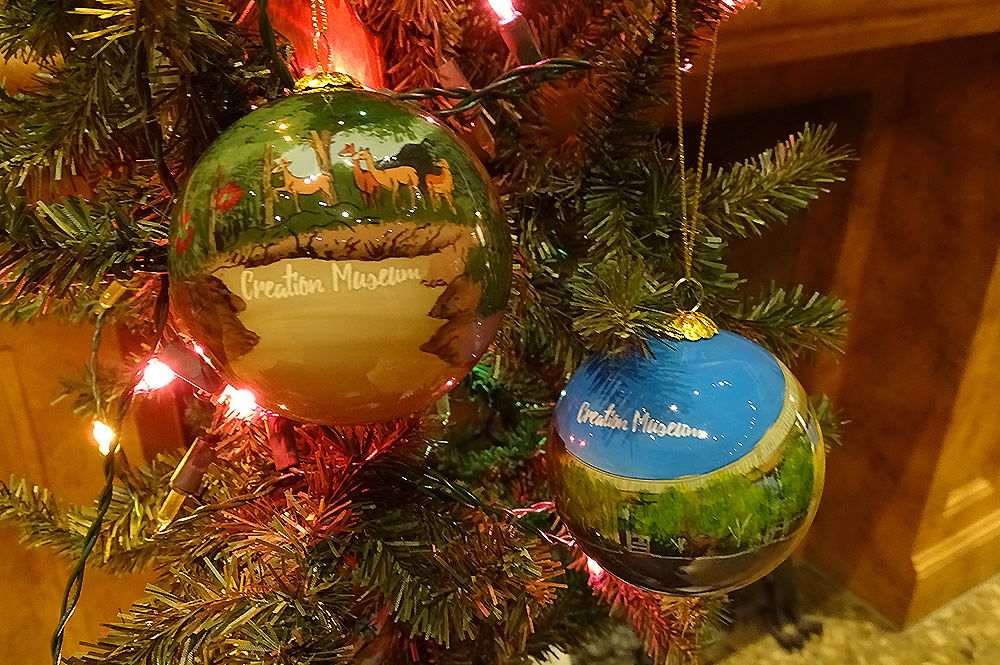 ChristmasTown 2017
Mark your calendar to join us for this year's ChristmasTown at the Creation Museum. This year's event will run December 8–23 and December 26–30, 2017, from 5–8 p.m. each night. Experience the wonder that surrounded Christ's birth during our free annual ChristmasTown event!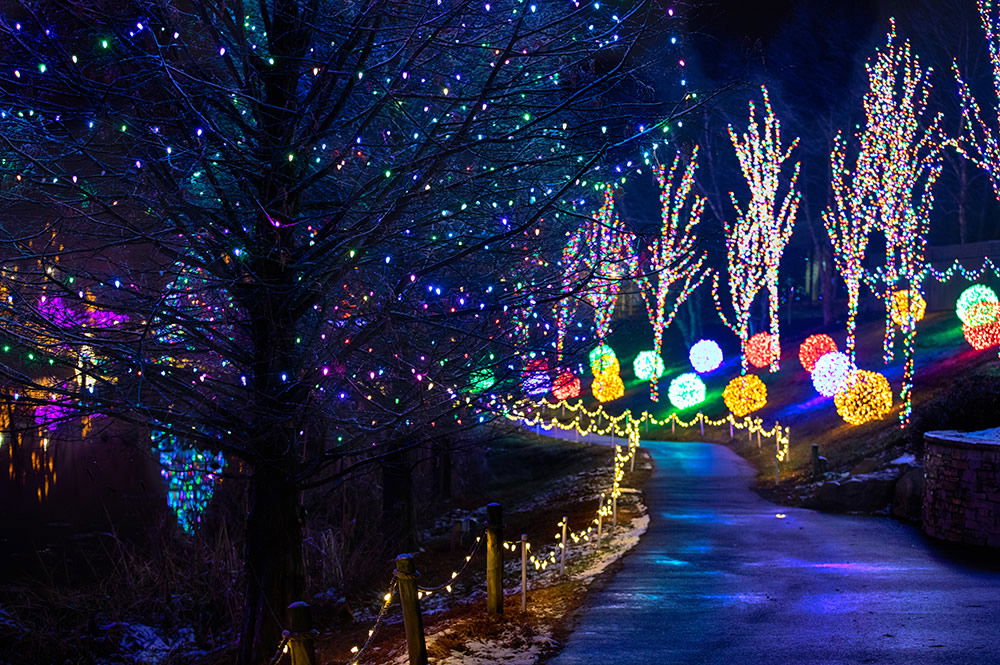 Take a stroll through the botanical gardens amid the breathtaking display of thousands of multi-colored lights, and reflect on the true meaning of Christmas as you watch Mary and Joseph with baby Jesus.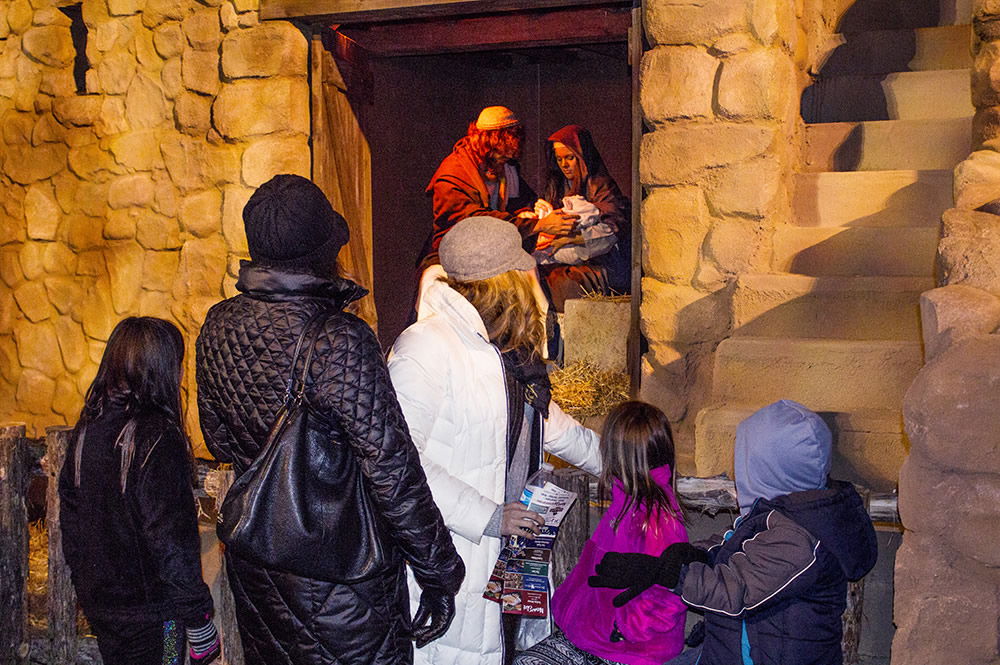 Be sure to keep an eye on the Creation Museum blog for more detailed information about this year's event.
Start planning your trip to join us for ChristmasTown today! Share your favorite pictures from your visit with us on Facebook, Instagram, and Twitter using #creationmuseum.