We had a good turnout of runners and walkers at the ninth annual Raptor Run 5K at the Creation Museum on Saturday, October 14. Our inflatable T-rex trained diligently in the months leading up to the race. See if his training paid off, and learn more of the race results below.
On Your Mark . . .
Watch the highlights from our inflatable T-rex's adventure during the Raptor Run, and check out his time as he crossed the finish line!
Raptor Photo Reel
Did you participate in this year's Raptor Run? See if you can spot yourself with our inflatable T-rex in the photos below!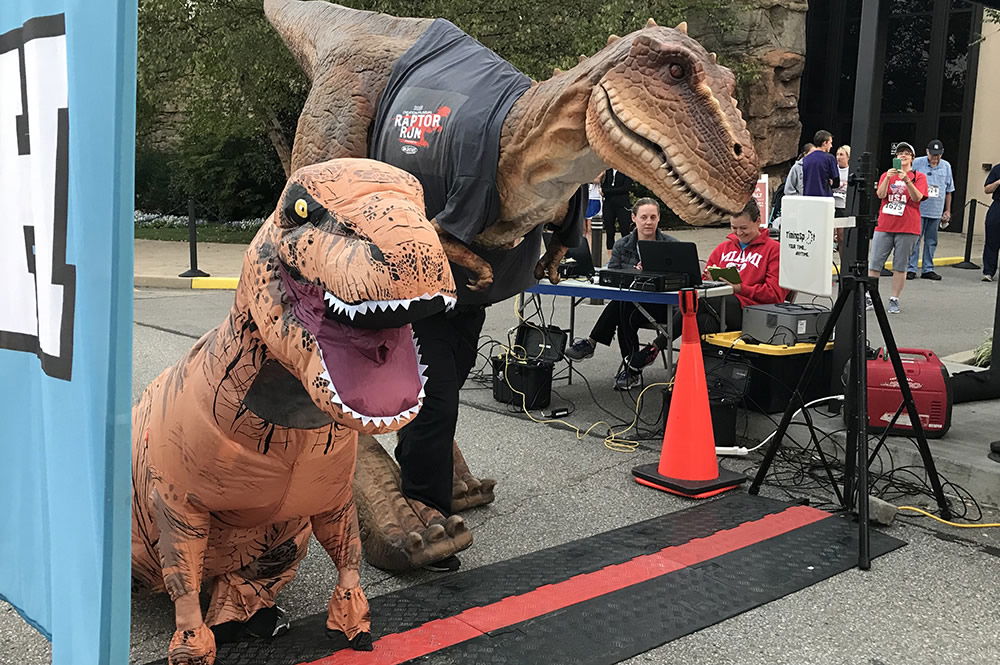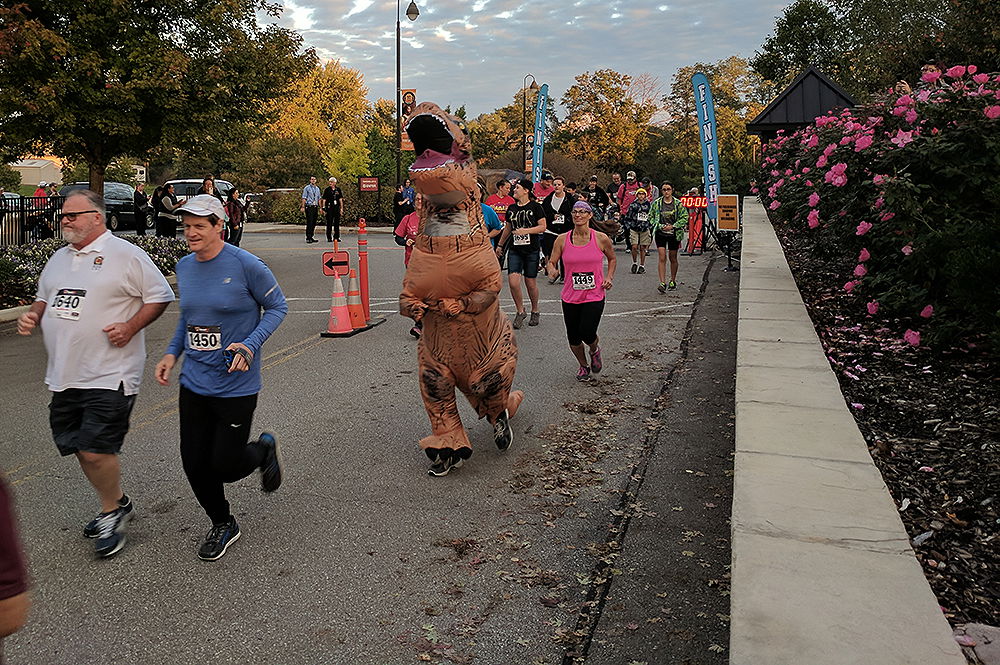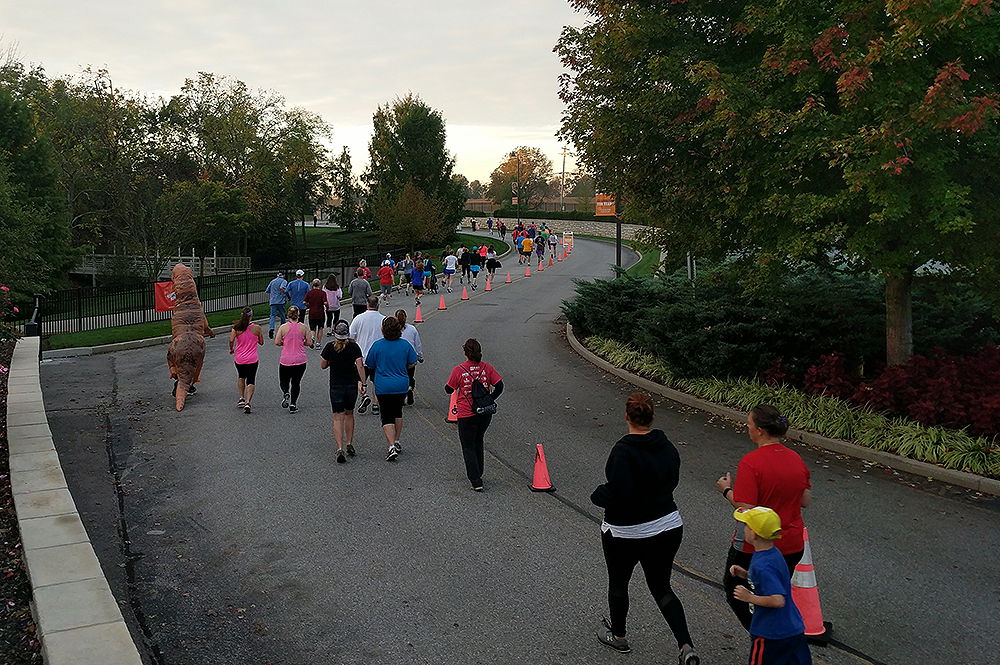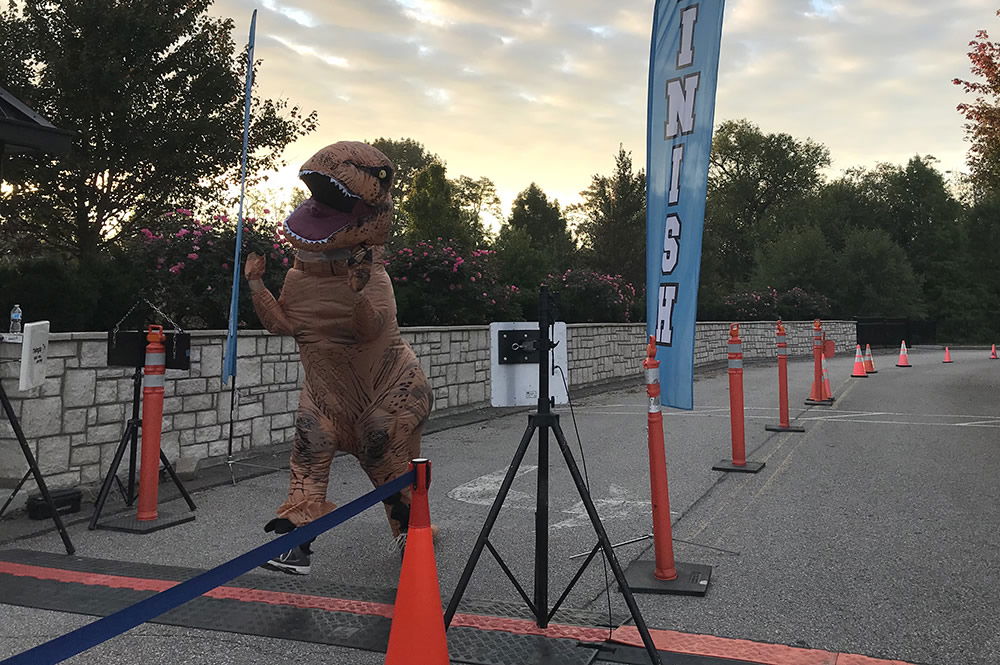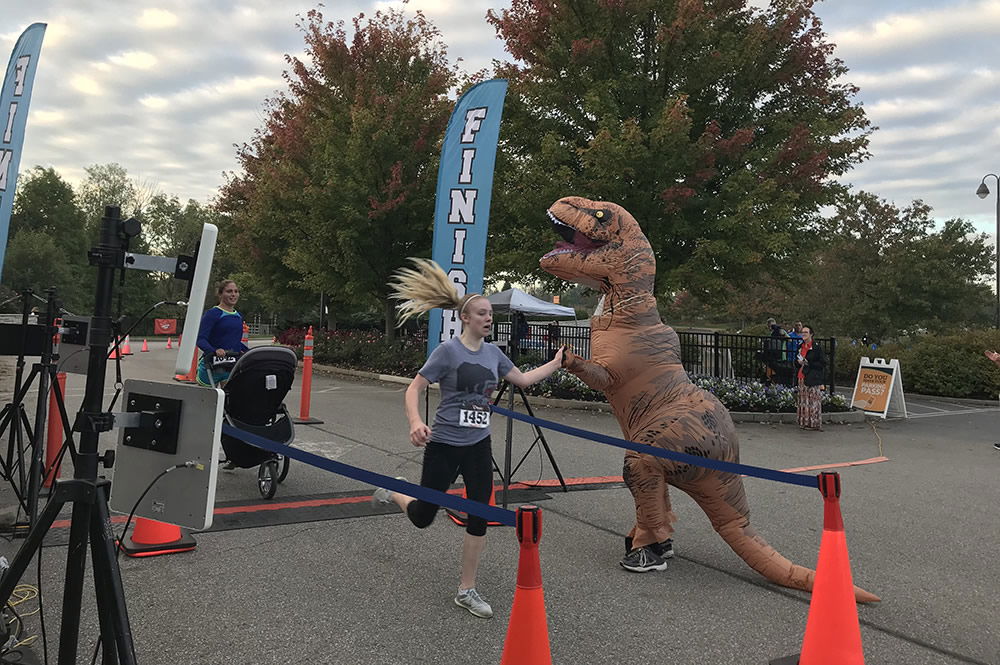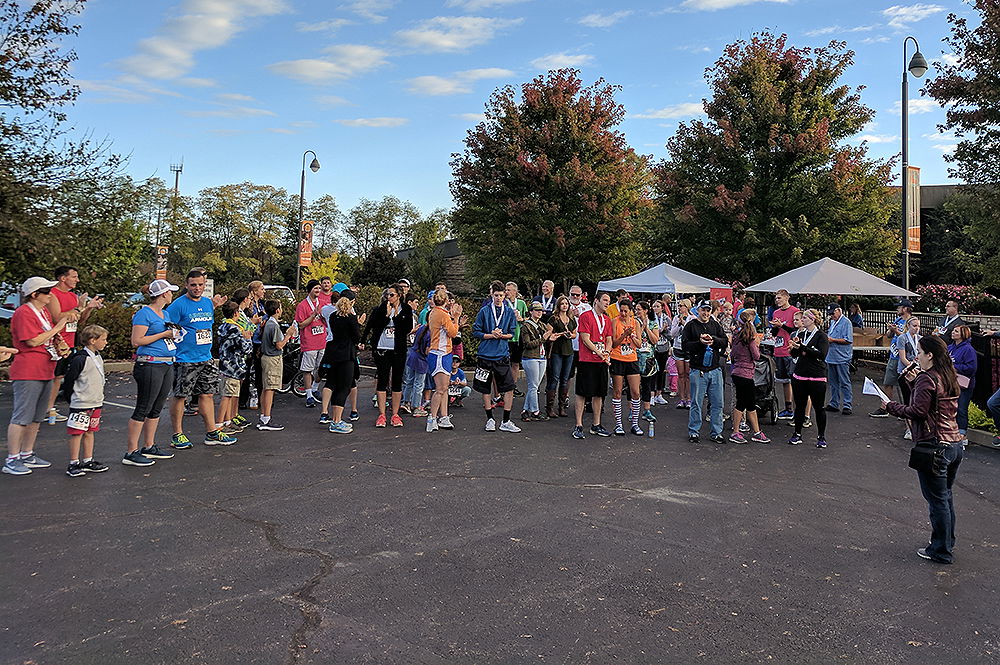 And the Winners Are . . .
Josiah Ziebarth took home the top prize on the men's side, and Susan Ham was the top female finisher. The male and female winners for each age category chose from a variety of prizes including annual combo passes to the Creation Museum and our sister attraction, the Ark Encounter; field box-level regular season Cincinnati Reds' tickets along with a gift basket, autographed ball, and tickets to Redsfest; 16-person suite at a Florence Freedom baseball game; BB Riverboat dinner cruise tickets; and tickets to the Newport Aquarium.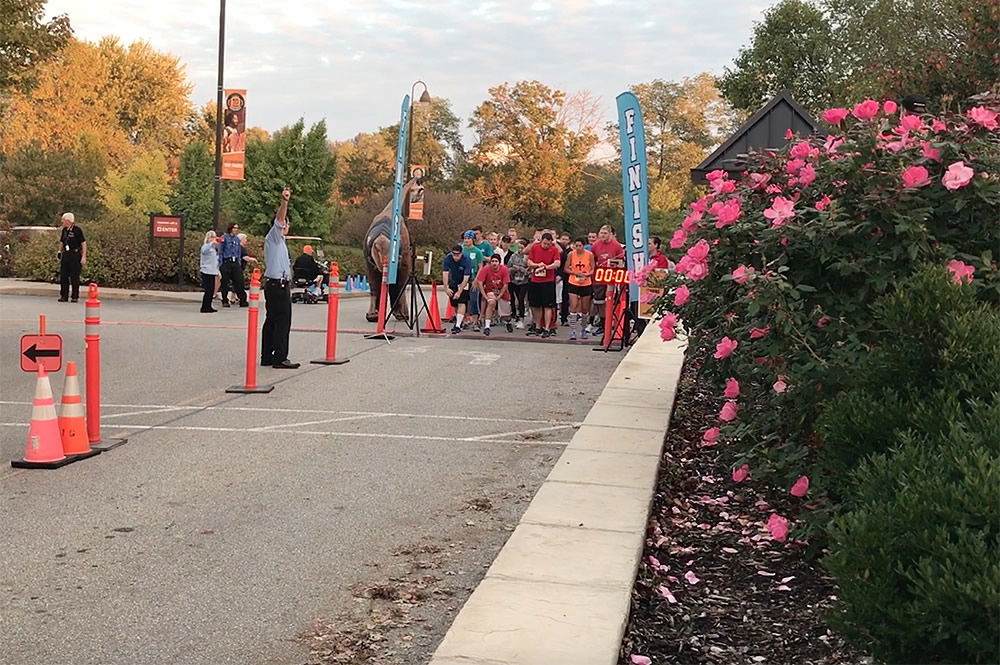 All participants received a unique event T-shirt, goodie bag, and admission to the museum. Complete race results can be found on the GHG Timing Company page.
Thank you to everyone who participated in Saturday's Raptor Run and each of our sponsors that helped make this year's event a success! Share your favorite photos from the Raptor Run on Facebook, Instagram, and Twitter using #creationmuseum.