Fall is the perfect time to take a walk through the Creation Museum's botanical gardens. Cooler temperatures and the changing leaves make walks outside extra special during this time of the year. During your walk, you'll notice we have a variety of bridges throughout the botanical gardens. Can you find each of our bridges and boardwalks?
Truss Bridge
Depending on where you enter the trail, one of the first bridges you might see is the truss bridge. When you enter the walking trail from the museum's grand plaza, take the trail to the right to cross over the truss bridge as you head toward the carnivorous bog.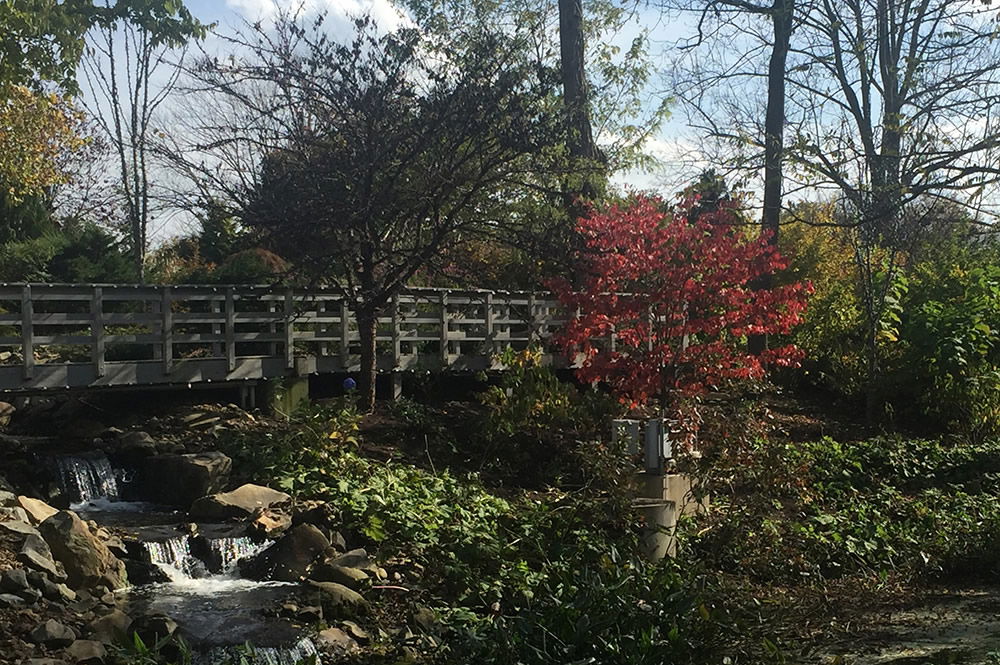 Floating Bridge
If you head to the left on the trail instead, you can take a more adventurous route into the botanical gardens. Take a trip over the lake on our floating bridge, which is fun for all ages!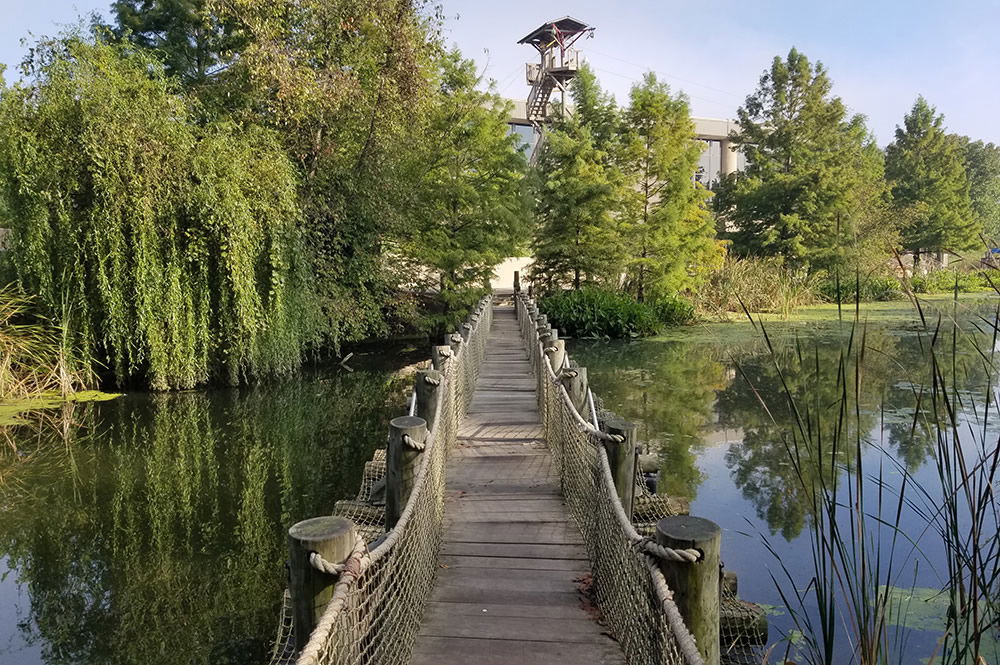 Carnivorous Bog
After you enter the gardens from either the truss bridge or floating bridge, you'll come to the carnivorous bog. Reflect on the Scripture verse found at the entrance of the bog, and see what unique plants and flowers live in this environment as you cross the boardwalk.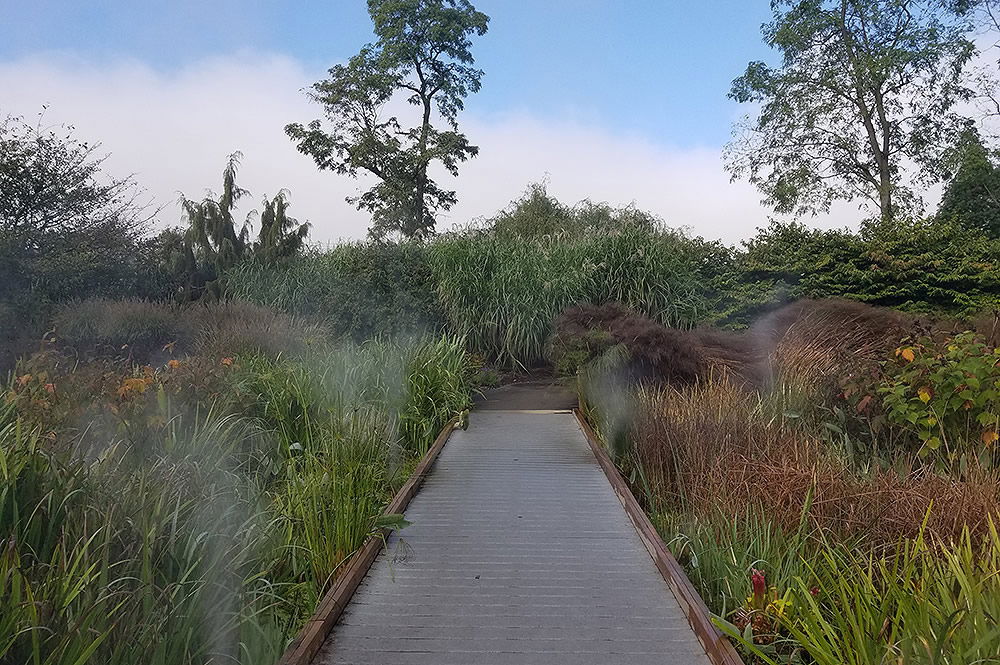 Koi Pond
The koi pond area is filled with opportunities to explore God's creation. As you head over the small arched bridge here, take a moment to see our koi fish in the pond!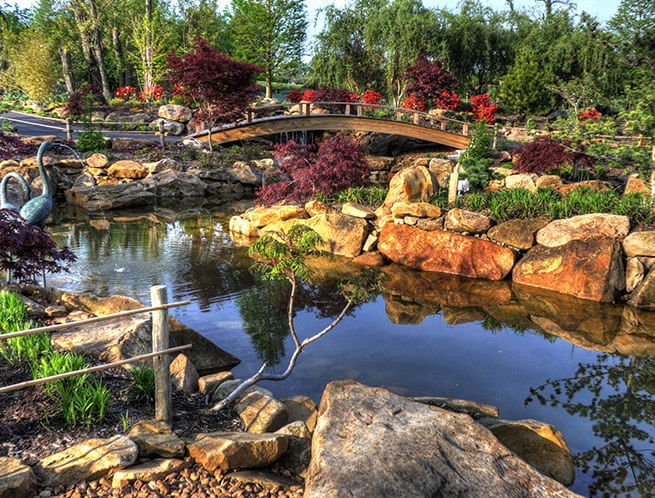 Suspension Bridge
As you walk through the rainforest, you'll notice an interesting bridge connecting this area to the butterfly and hummingbird garden. Kids of all ages love our suspension bridge, so your family won't want to miss this during your walk.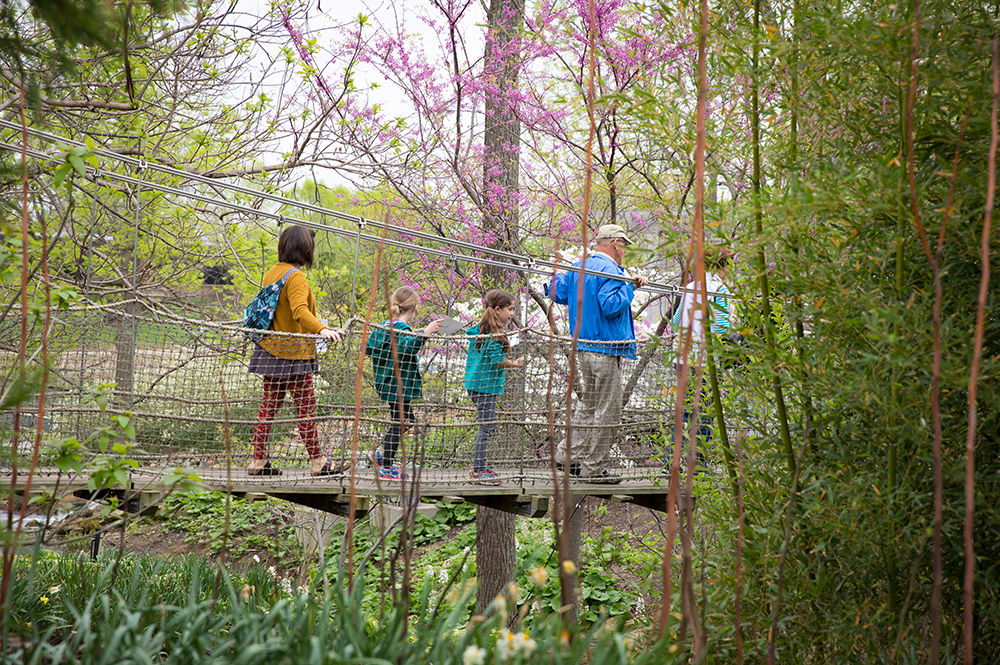 Arch Bridge
If you are looking for an alternative way to move between these two areas, head over the arch bridge. As you walk over this one, take a moment to stop and take in the unique view of the Creation Museum across the lake. You might even get to see some zip liners heading out on their adventure!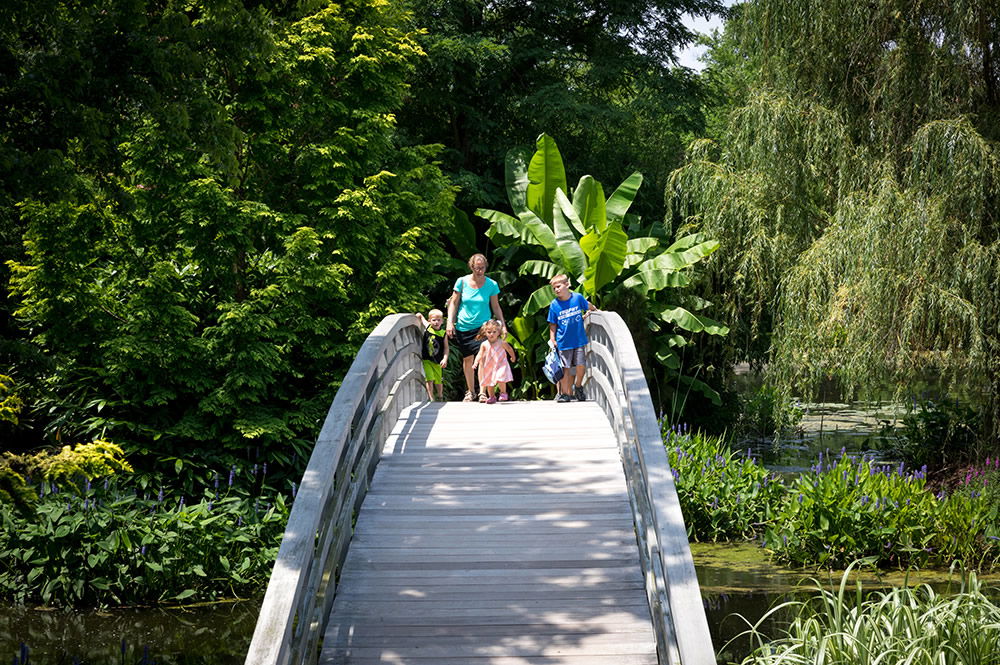 Waterfall Bridge
As you enjoy the scenic views from the butterfly and hummingbird garden, be sure to take a trip over the waterfall bridge located next to the pergola. This is a guest-favorite photo spot as well. Relax as you listen to the sound of rushing water and take in the surrounding beauty of God's creation.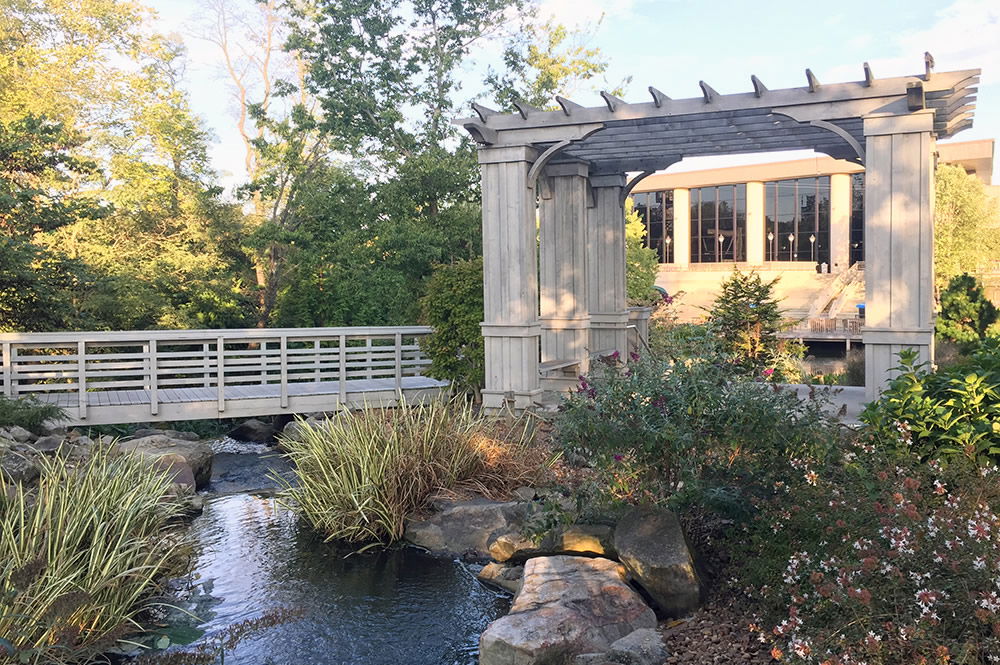 Lake Boardwalk
Walk over a small portion of our three-acre lake when you cross the boardwalk. This connects the butterfly and hummingbird garden to the trail leading up to the petting zoo or the gazebo.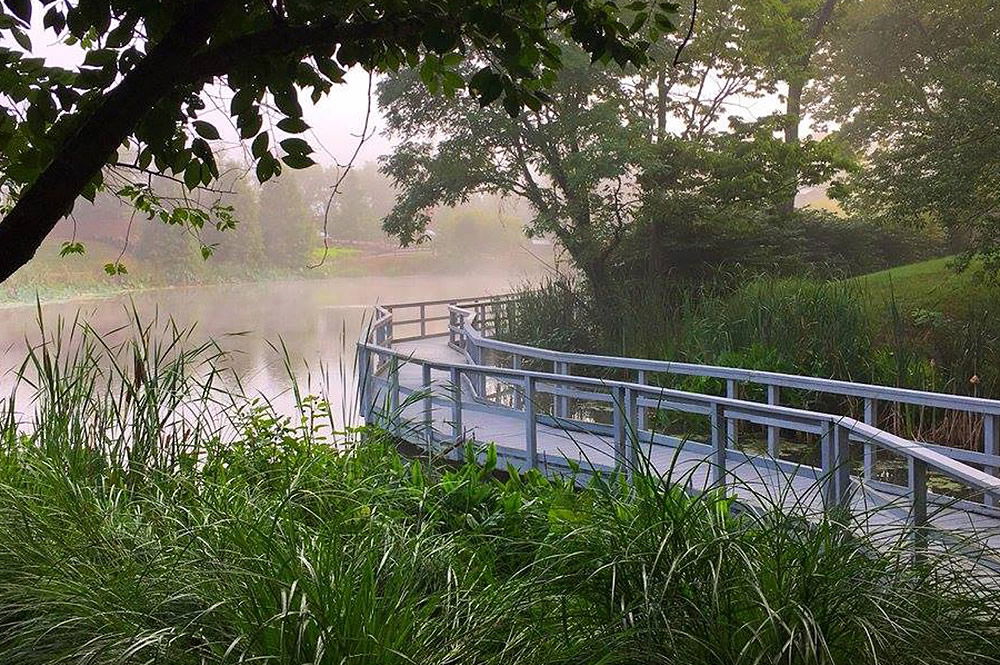 Please note: The boardwalk is currently closed for maintenance. Not all bridges are wheelchair and stroller accessible, so please pay close attention to the botanical gardens signage.
Start planning your trip to the Creation Museum today, and be on the lookout for our bridges and boardwalks as you spend time in the botanical gardens. Share your favorite pictures with us on Facebook, Instagram, and Twitter using #creationmuseum.