Who doesn't love searching for buried treasure? As you walk through the botanical gardens at the Creation Museum, you can pan for gemstones, rocks, and minerals using our Cedarville University Mining Company Sluice. Here are the four steps you will take to uncover your treasure!
Select Your Bag
You will first need to purchase your bag of mining rough before you head over to the sluice to see what treasures your bag holds. Each bag, which only costs $6 (including tax), contains a large number of gemstones, minerals, and rocks from around the world. You might even uncover amethysts, emeralds, and moonstones!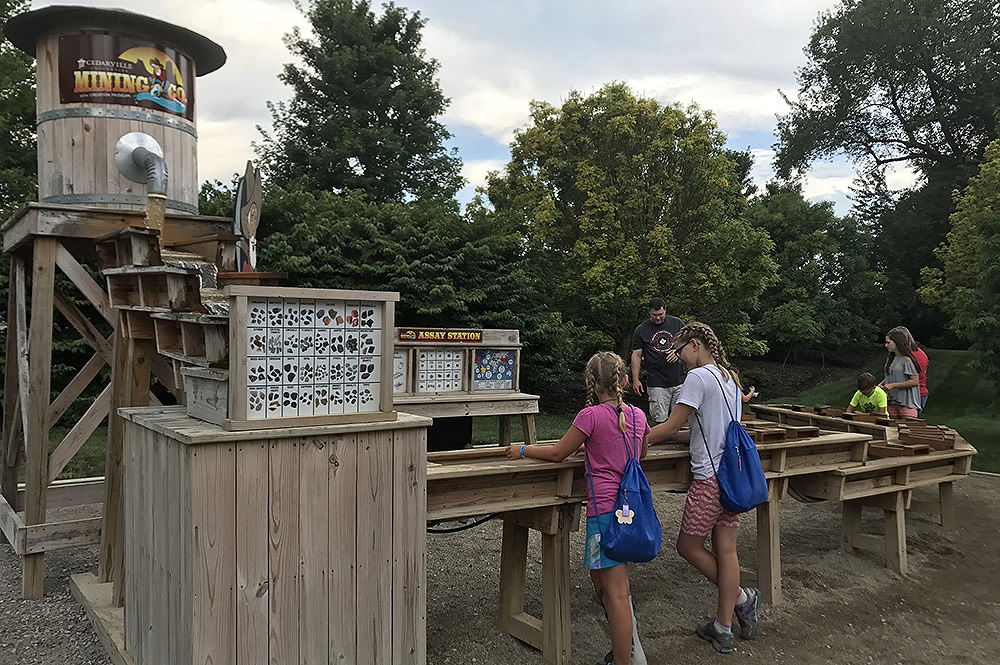 Add Rough to Box
Place your mining rough into the screen-bottom box. You may want to pan your bag a section at a time. This will allow you to enjoy the experience a little longer and keep you from potentially losing any of your treasures in the process.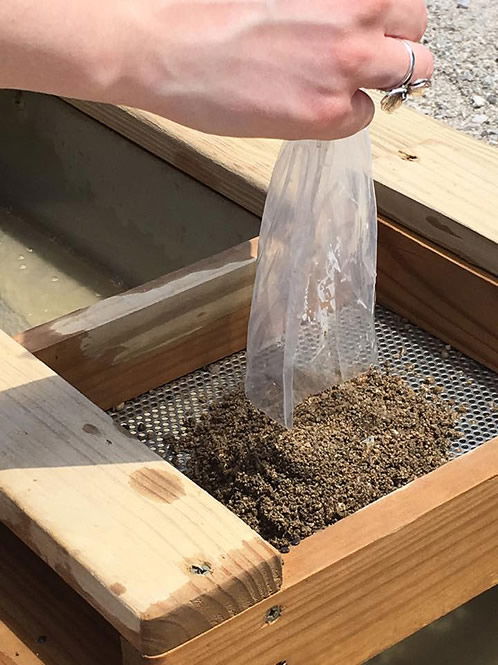 Dip into Water
Once you have a portion of your rough in the screen-bottom box, dip it into the sluice. Shake your box around in the water to allow the dirt to sift out. You may need to dip the box into the water several times to make sure you get rid of all the rough.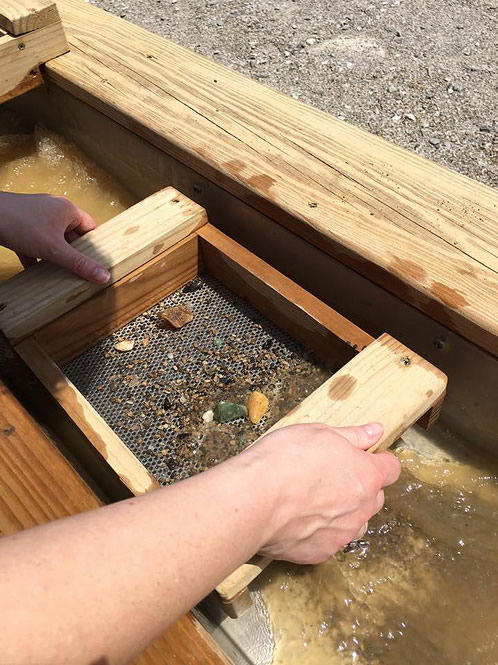 Learn About Your Treasure
You will be able to identify and learn more about the gemstones in your bag with our kid-friendly identification chart. Will your bag contain quartz, sapphire, or obsidian?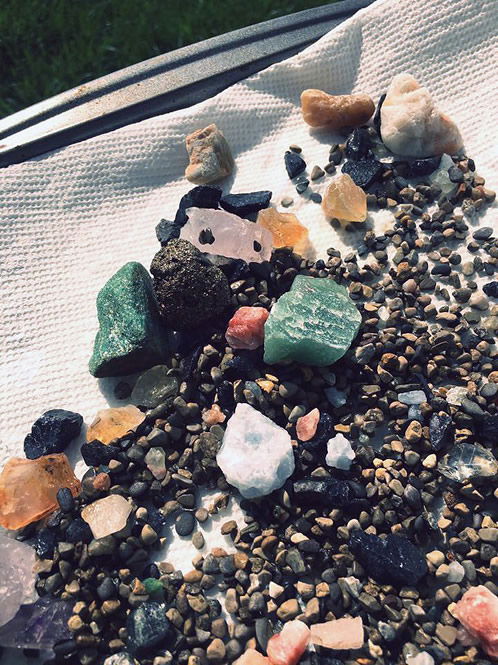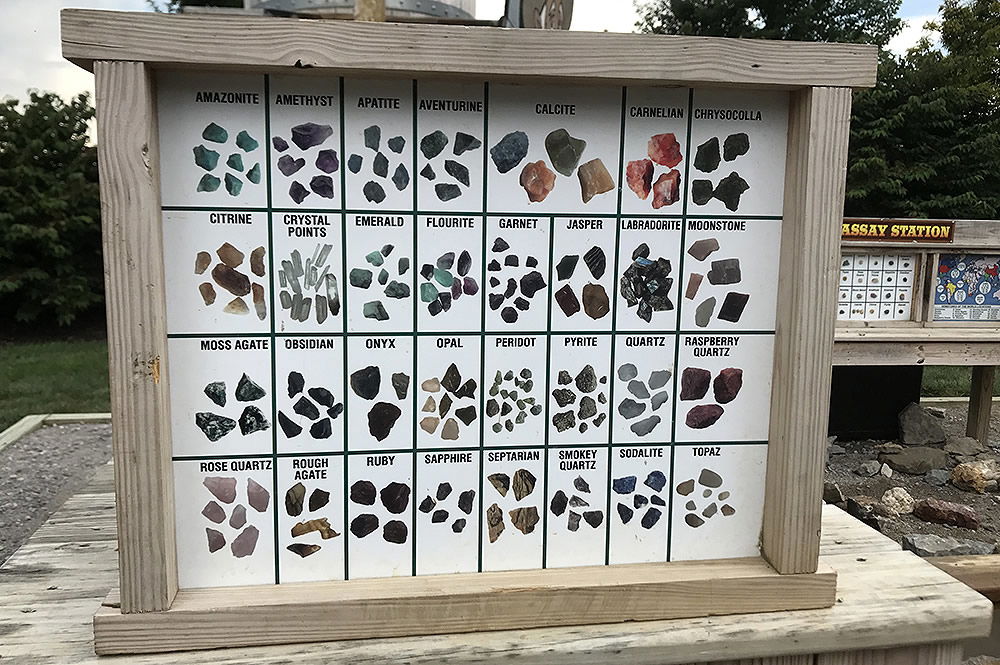 When Can You Pan?
The sluice is open Monday through Saturday from 11:30 a.m. to 7:00 p.m., depending on the weather, through the end of August 2017. Check our event calendar to see if the sluice is scheduled to open on the day you plan to visit.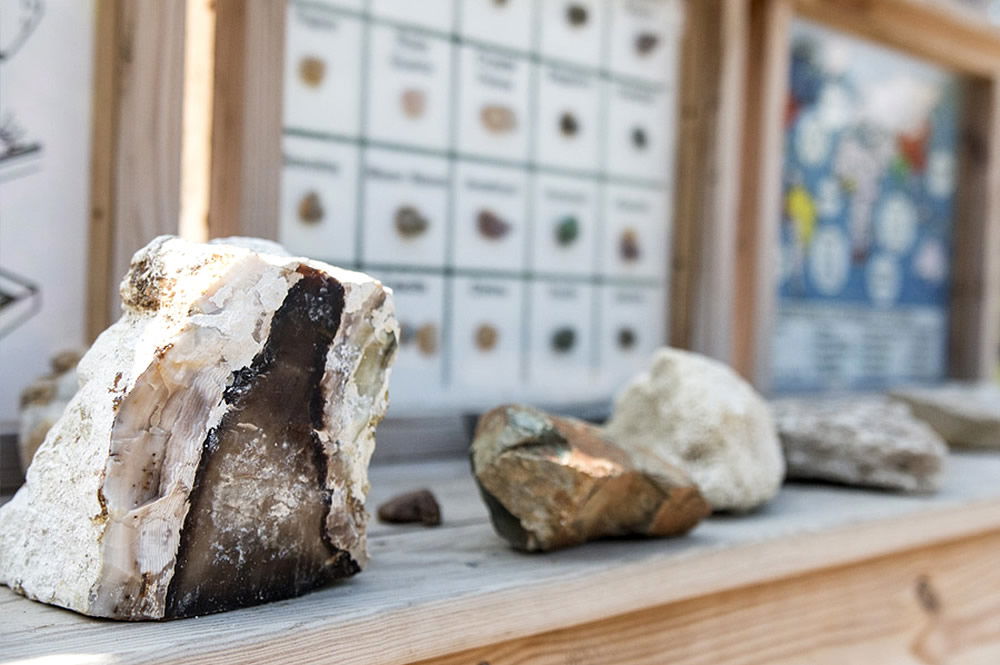 What gemstones, rocks, or minerals will you find in your bag? Visit the Cedarville University Mining Company Sluice during your visit to the Creation Museum to find out! Share the photos of your mining treasure with us on Facebook, Instagram, and Twitter using #creationmuseum.