At the Creation Museum petting zoo, we take caring for our animals very seriously. In addition to making sure they have food, water, and shelter, we also use environmental enrichment to enhance their lives. Learn more about the enrichment activities we use with our animals below and see one in action!
Understanding Environmental Enrichment
Very simply, environmental enrichment is anything that stimulates some type of behavior or gives the animal a choice to carry out a behavior. There are different categories of enrichment used by zoologists, including food-based enrichment, social/ behavioral enrichment, and sensory enrichment.
Sensory enrichment is fun for both our animals and our guests. Sensory enrichment engages one or more of an animal's senses. A fun one uses auditory (sound) enrichment.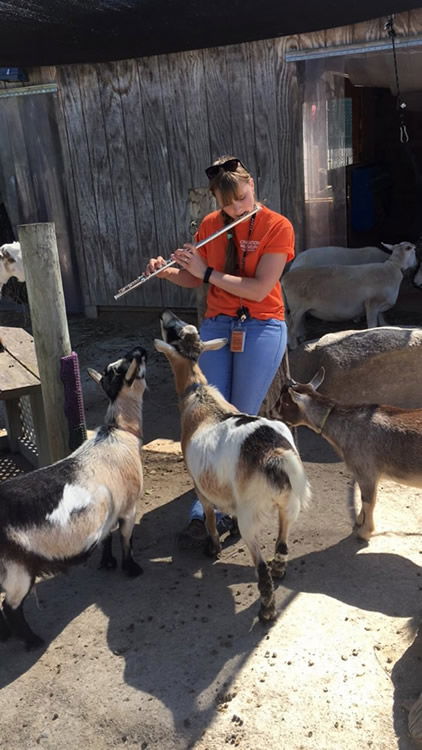 Playing for the Animals
One of our former zookeepers is also a classically trained musician, and she recently brought in her flute and ukulele to play for some of the animals. Our donkey (Ella), alpacas, camels, goats, and coatis all were intrigued by the music. Our guests also enjoyed listening and watching our animals react to the music!
Check out a couple of the videos we took during the musical enrichment time below!
God has given animals the ability to interact with the world around them, and we enjoy giving our animals different items to interact and play with. We enjoyed watching the animals' reactions to musical instruments, and we hope you do too!
O

Lord

, how manifold are your works! In wisdom have you made them all; the earth is full of your creatures. Here is the sea, great and wide which teems with creatures innumerable, living things both small and great. There go the ships, and Leviathan, which you formed to play in it. (Psalm 104:24–26)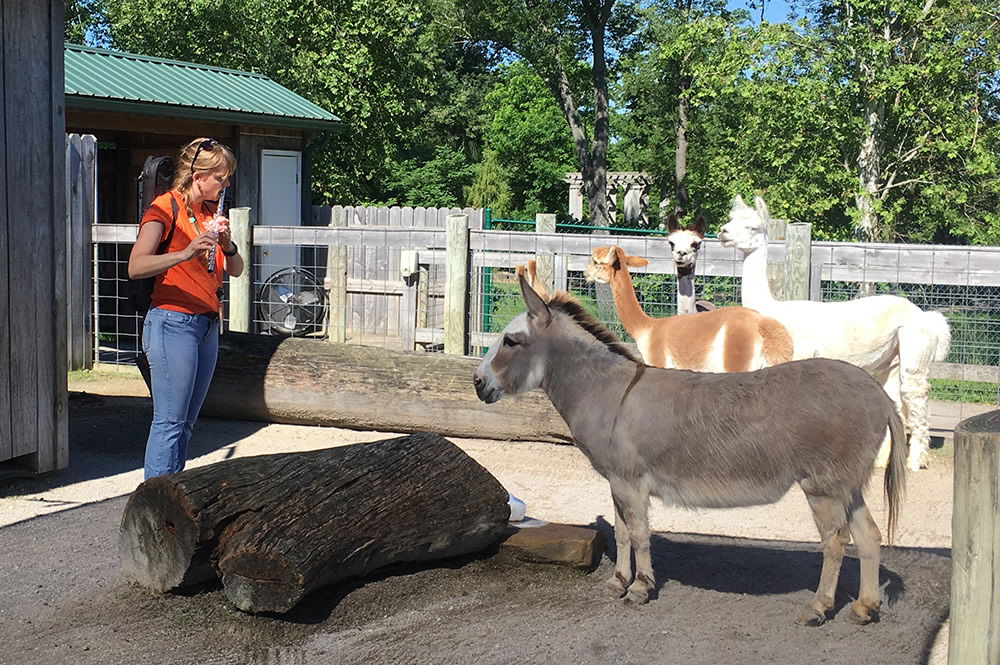 Plan your trip to the Creation Museum today! While you are here, don't forget to head out to the petting zoo where you might get to see our animals' enrichment in action. This area is a great place to start your visit since fewer guests are in the petting zoo in the morning.
Be sure to share your favorite photos of our animals on Facebook, Instagram, and Twitter using #creationmuseum.
Note: All enrichment is provided in a safe and monitored manner by our zookeepers, so please don't bring your musical instruments to the zoo. Thank you!