Since the Ark Encounter opened last July, the Creation Museum has been experiencing record-breaking attendance on a regular basis! During the peak vacation seasons, our main exhibit walkthrough is often filled with guests.
To beat the summer heat and make the most of your visit, we recommend starting your Creation Museum visit in our beautiful botanical gardens! Here is what you can experience when you start your morning in the gardens.
Reflect on God's Word
As you walk through the gardens, you will find scripture verses placed along the path. Before you enter the museum's main exhibits, take time to reflect on God's Word as the beauty of his creation surrounds you. Meditate on what you read and prepare to open your heart and mind to the truths you will be exposed to through our exhibits.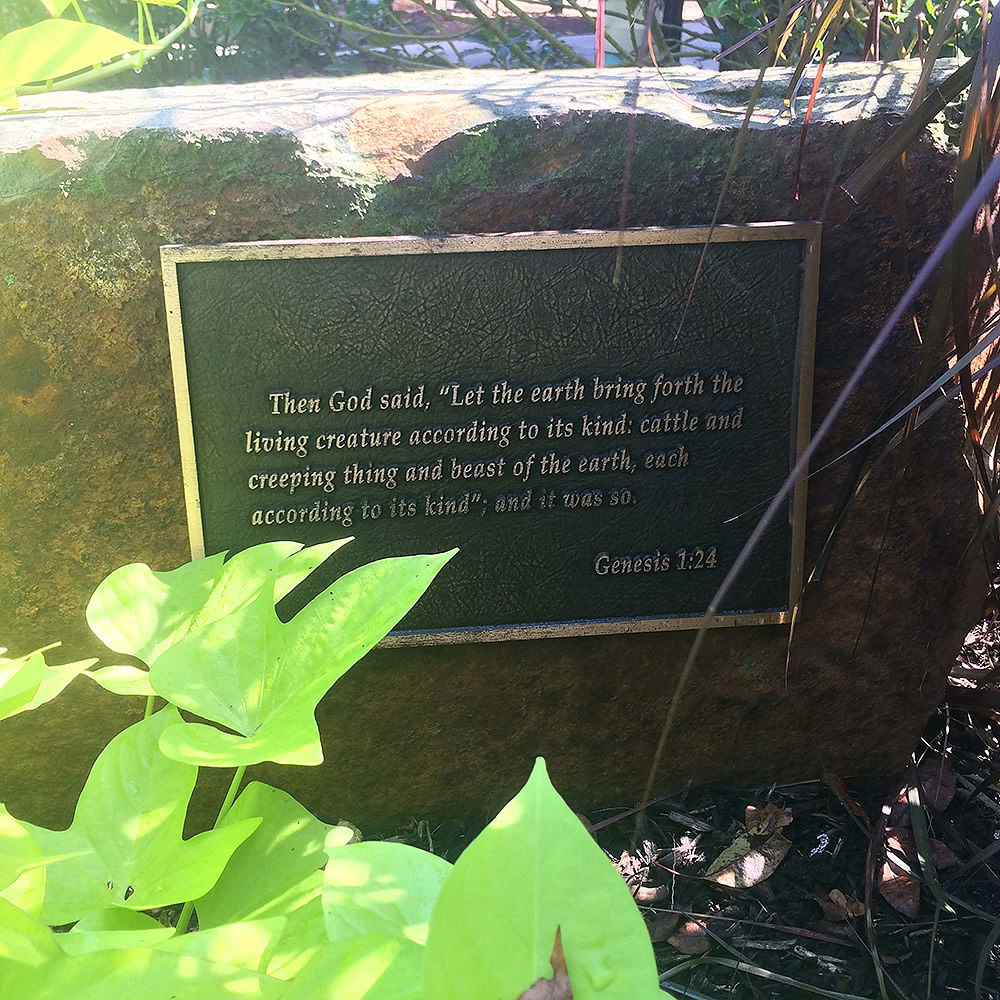 Meet God's Creatures
You might even get to meet some of God's creatures as you spend the morning in the botanical gardens. Our petting zoo staff often take the animals for walks through the gardens in the morning as a form of enrichment. This gives the animals something different to do, is a good form of exercise, and helps them get used to their surroundings.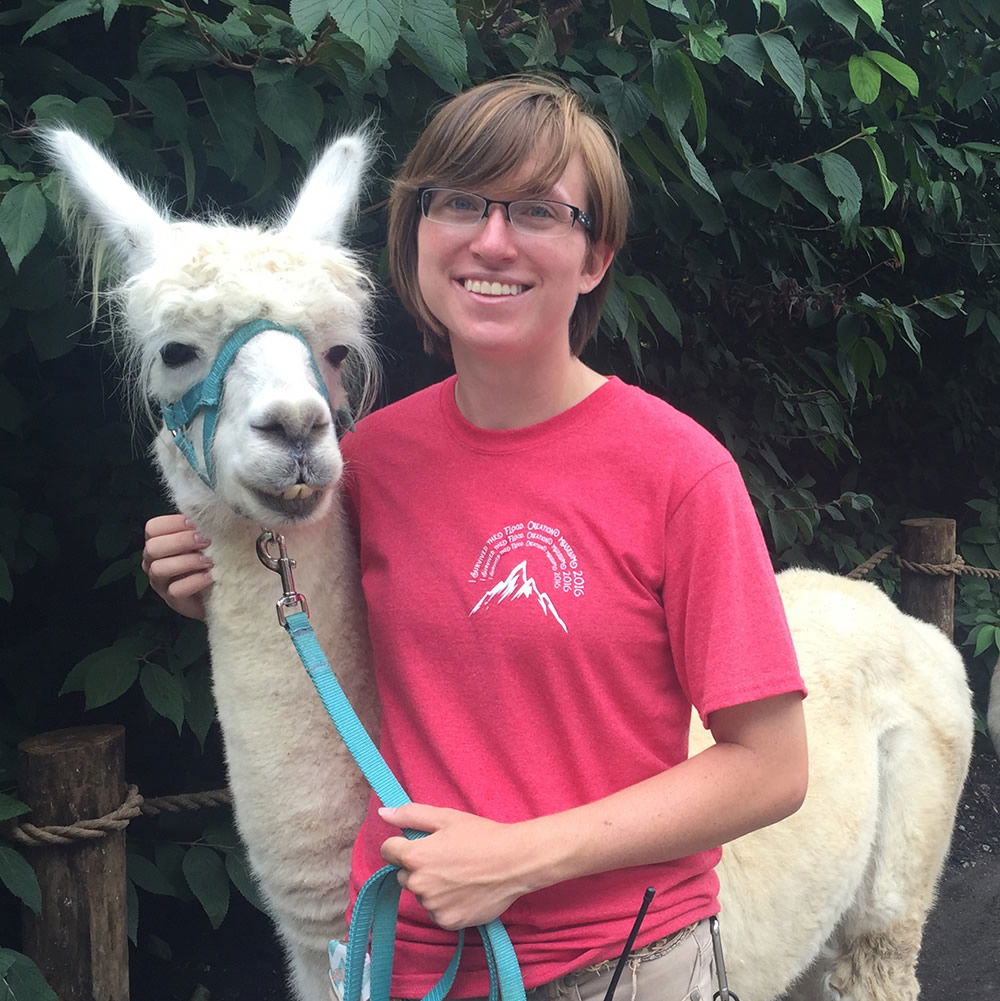 Our hummingbird and butterfly garden is specifically designed to attract these creatures. Enjoy the serenity of watching the butterflies and hummingbirds gracefully move among the flowers. Your opportunity to see or capture photos of them increases in the morning when fewer people are outside.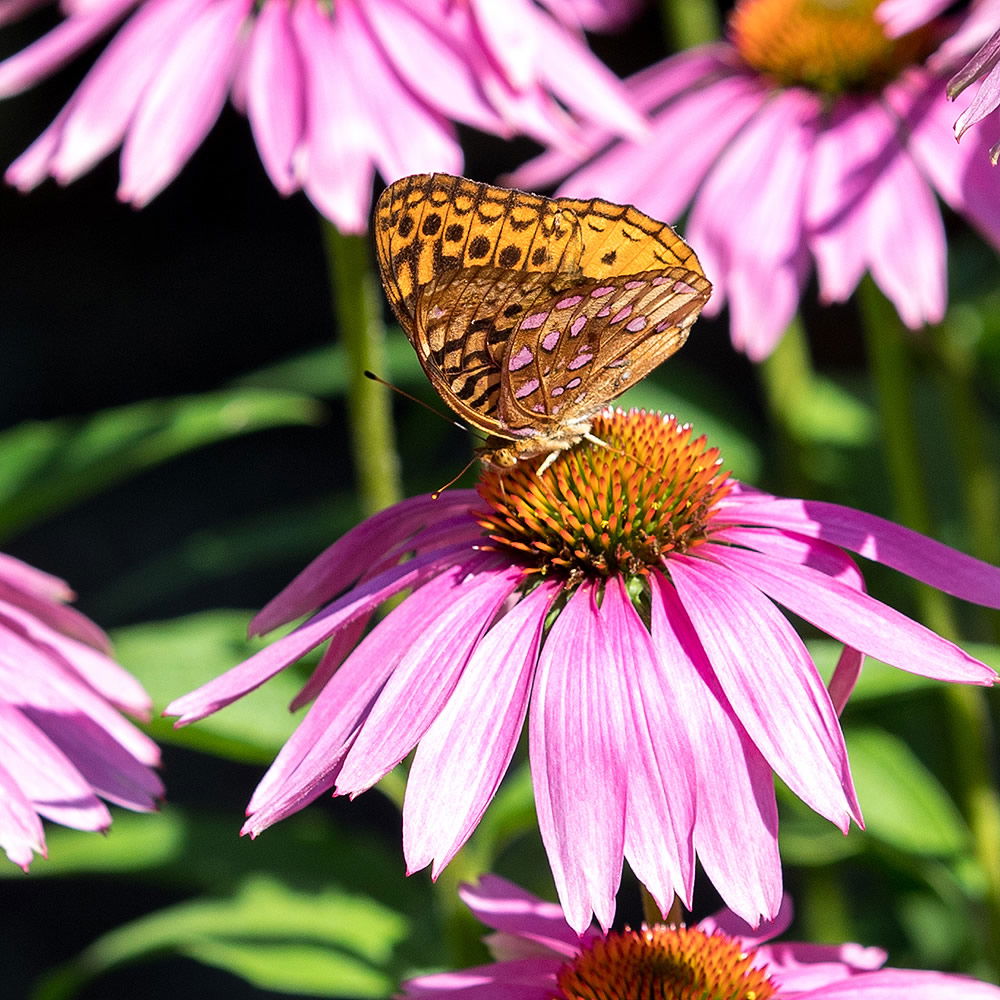 Appreciate the View
Our groundskeepers work diligently to keep the botanical gardens looking beautiful and full of vibrant colors. Take time to soak in the beauty of God's creation without worrying about feeling rushed by others.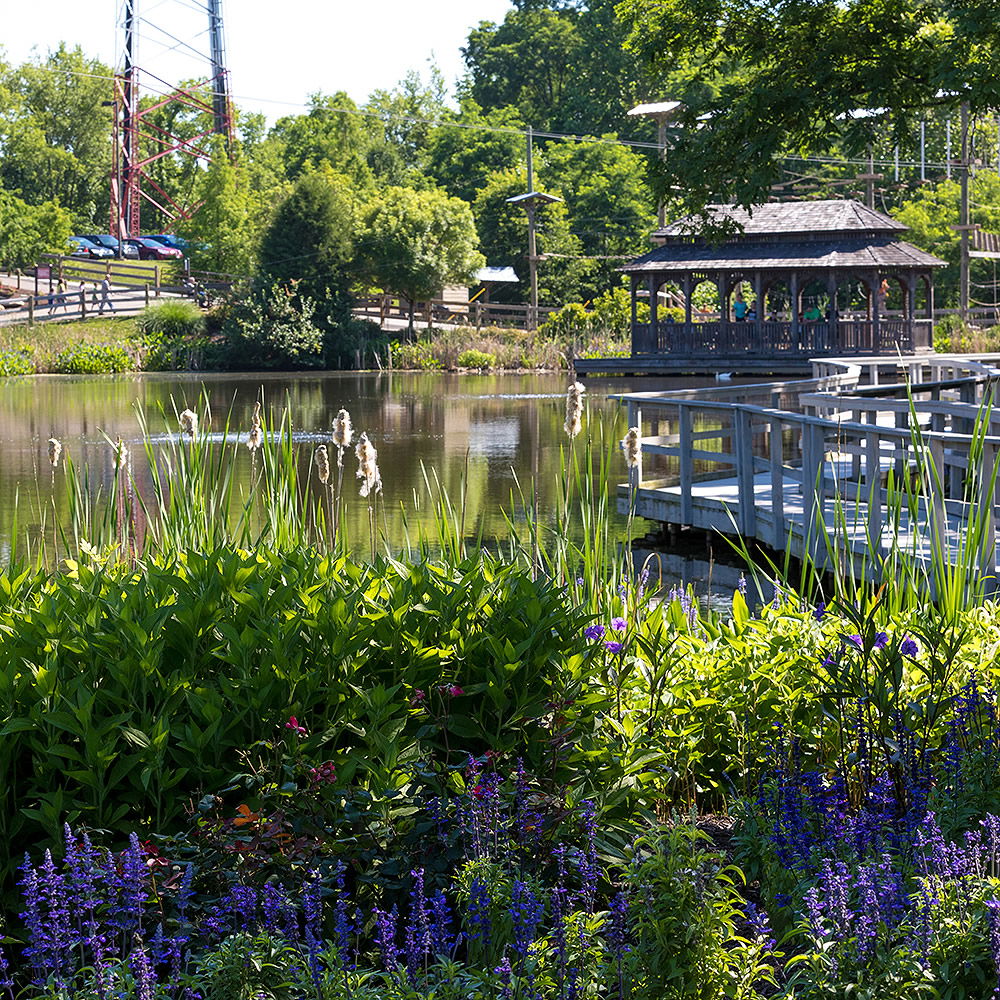 Here's a fun fact about our flowers! This year, some of our flowers were grown in the Ark Encounter's greenhouses and transported to the museum. Our groundskeepers then planted them around the botanical gardens and around the museum grounds, adding to the beauty of the Creation Museum.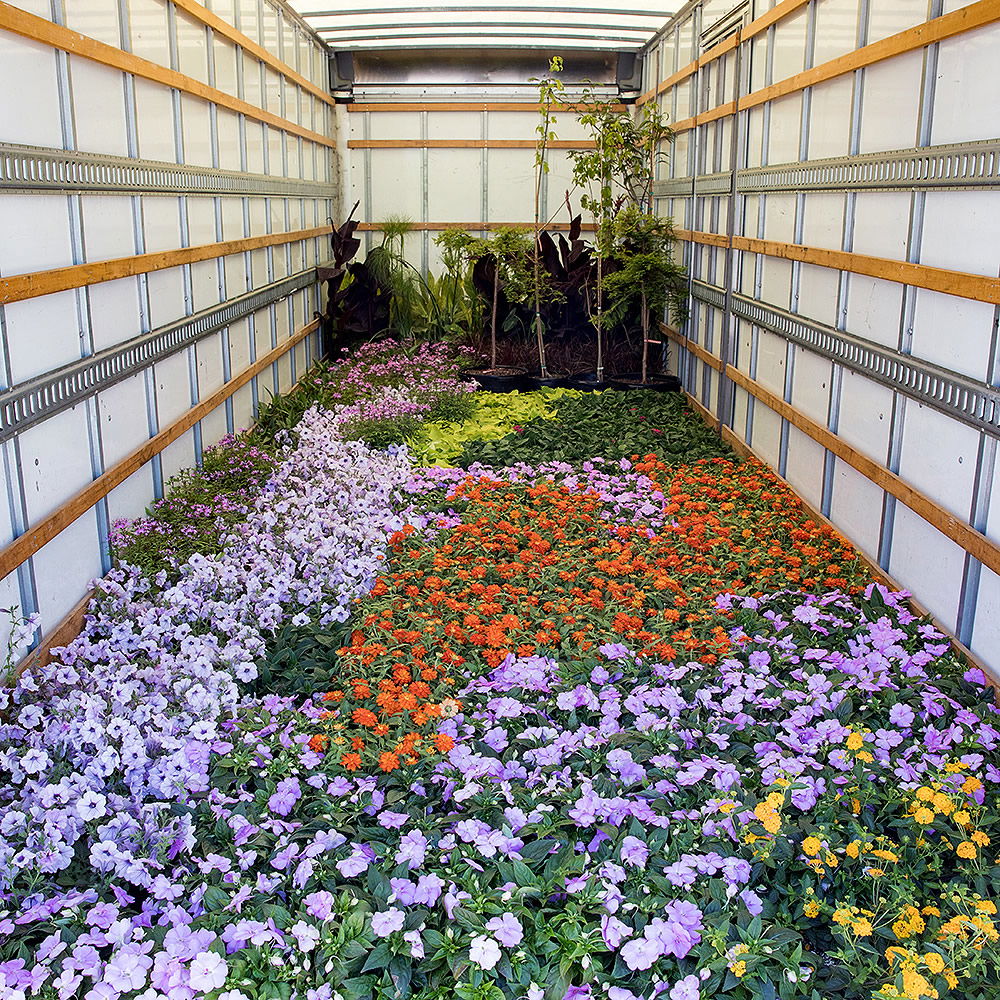 Miss the Morning Museum Rush
Many people enter the main entrance to the exhibits, which we call the Walk Through History, when they first arrive at the museum. Not only will there be lighter crowds in the gardens, but you will also experience cooler temperatures in the morning!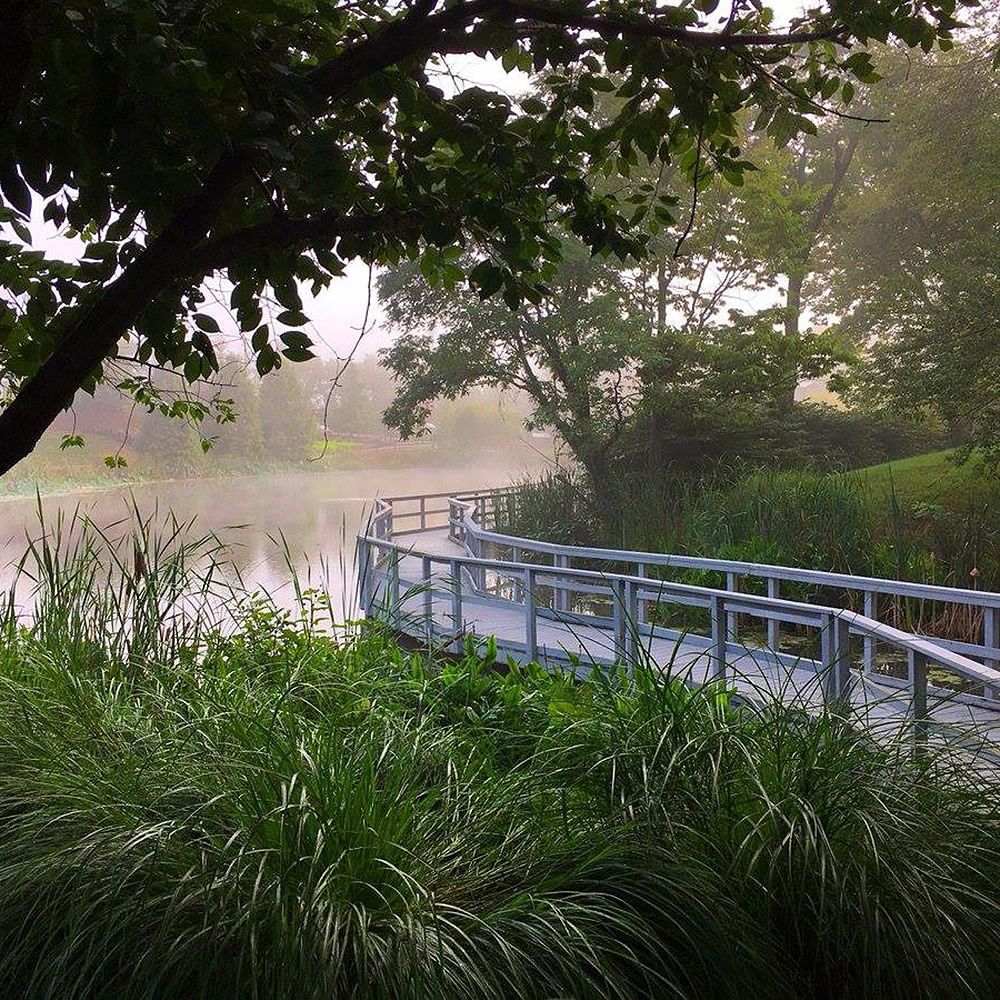 Start planning your trip to the Creation Museum today. Keep this tip in mind—to avoid the larger crowds, consider entering the Walk Through History either before 9:30 a.m. or after 1 p.m. and start your visit in the botanical gardens. Share your favorite garden photos with us on Facebook, Instagram, and Twitter using #creationmuseum.