How would you like to catch a glimpse of what your visit to the Creation Museum will look like before you arrive? Now you can with our 360° Virtual Tour! Take a look around with the full tour or step into some of our exhibits with this unique experience. Find out what you can see with our 360° Virtual Tour below.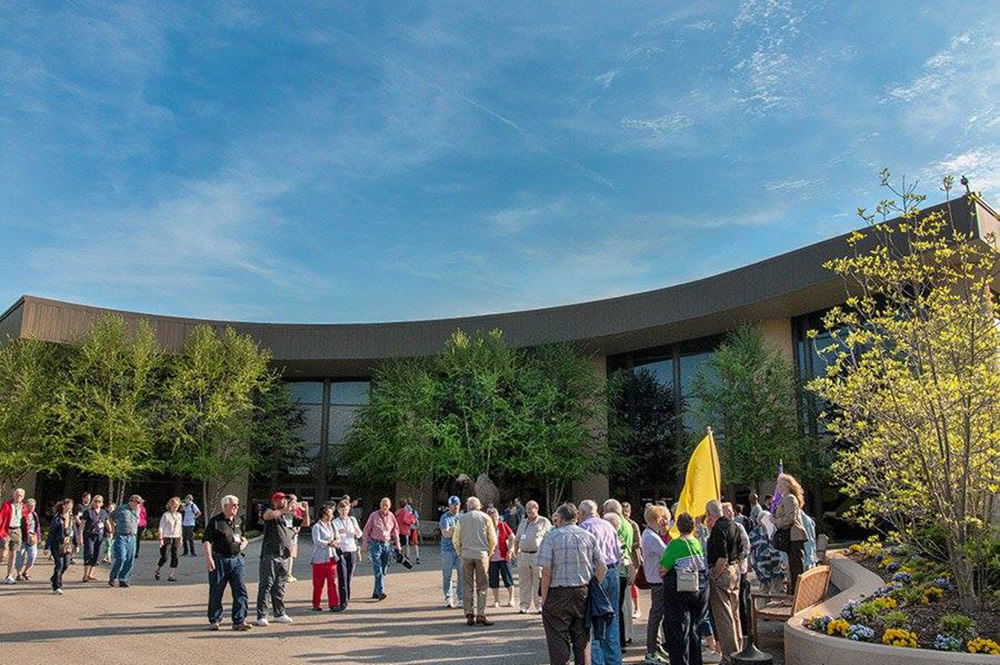 Full-Tour Access
On our website, you can get a 360° sneak peek at four of our museum exhibits and the botanical gardens, or sign up for the full 360° Virtual Tour. The full tour gives you the unique opportunity to get an up-close look from the main lobby and many of the museum's state-of the-art exhibits to the botanical gardens and Dragon Hall Bookstore. When you sign up to receive access to the full 360° Virtual Tour, you'll also be able to keep up-to-date with what is going on at the museum through our email newsletter.
Lucy the Ape
When you step into the Starting Points room, you will see many different illustrations comparing the differing worldviews and conclusions that are drawn from man's word and God's Word. On our Lucy the Ape page, you can take a look around the Starting Points room and our Lucy exhibit.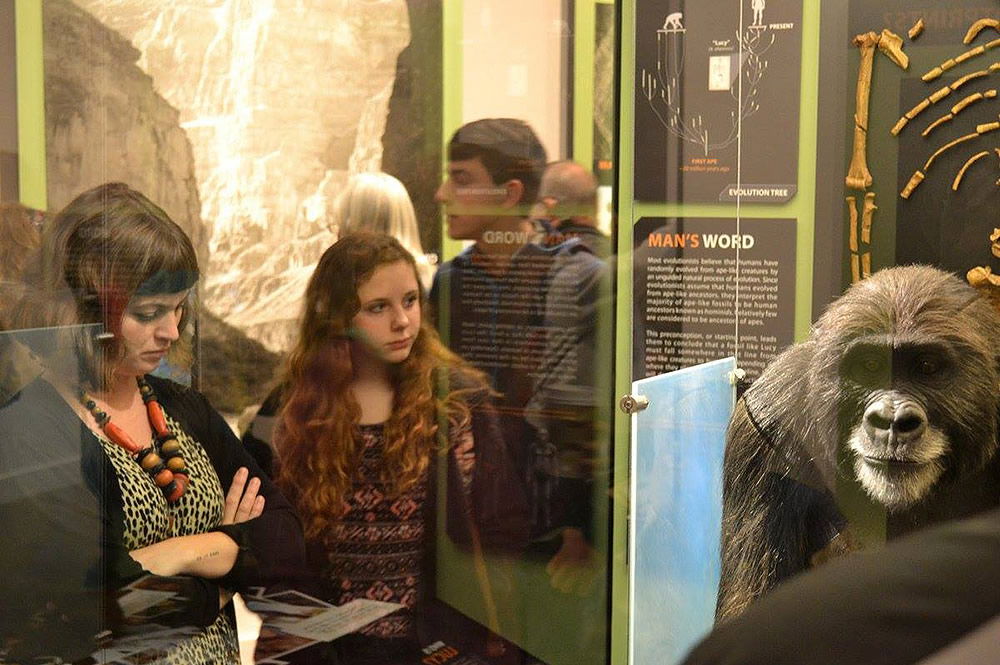 Biblical Authority
Feel like you are inside our Biblical Authority exhibit with this stop on the 360° Virtual Tour. Here you will see a Gutenberg printing press replica, Martin Luther nailing the 95 Theses to the door, and more!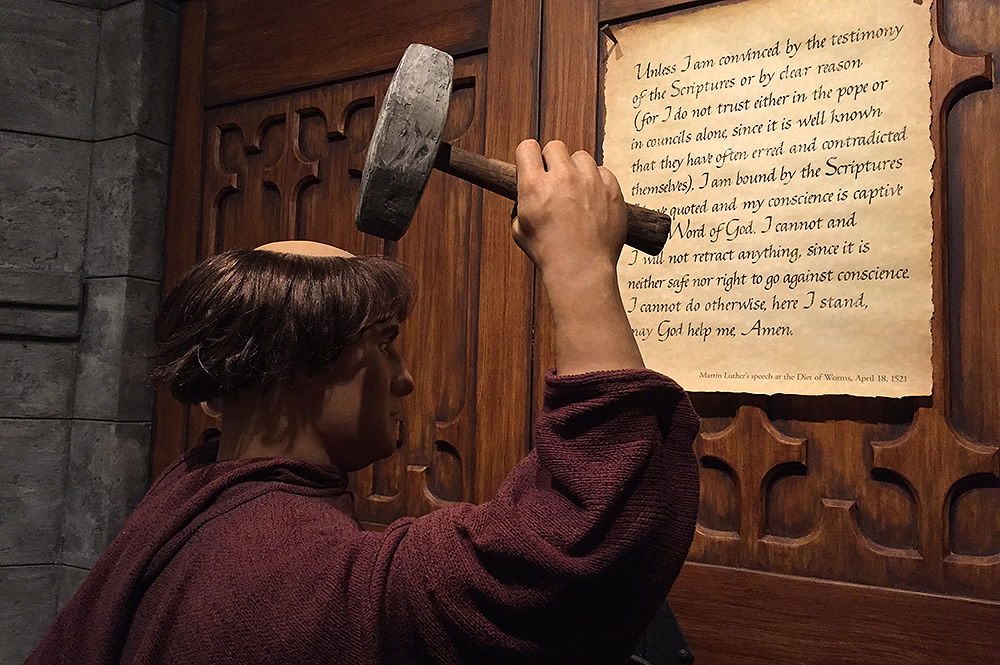 Garden of Eden
When you visit the Creation Museum, you'll begin your journey into the 7 C's of History with Adam and Eve in the Garden of Eden. Look around the beginning of this walkthrough on our Garden of Eden page.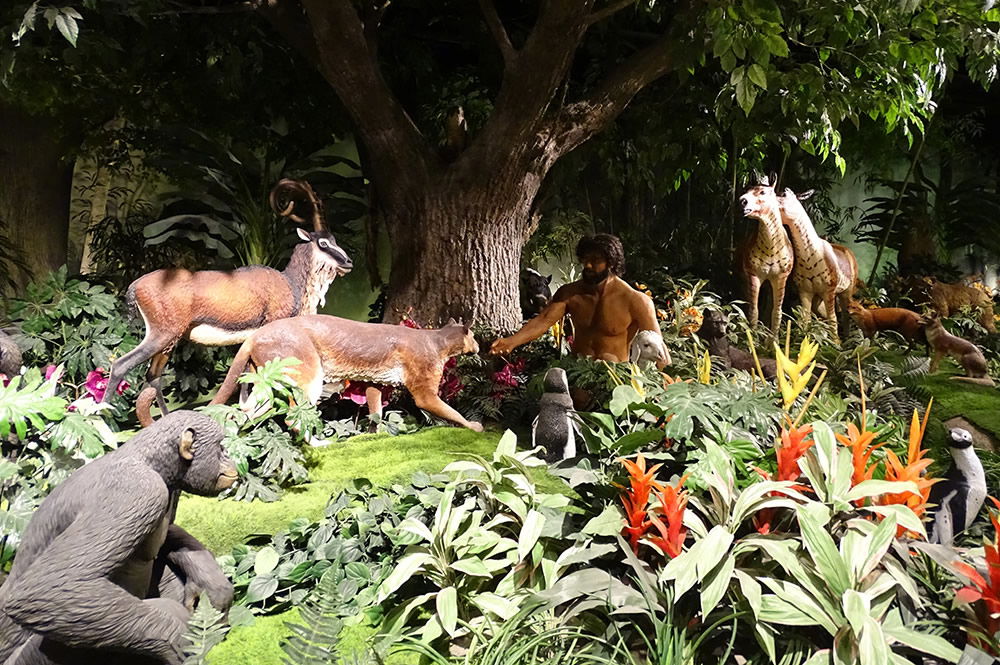 Allosaurus Skeleton
During your tour of the Creation Museum, meet Ebenezer, our stunning full-size Allosaurus. Before you arrive, you can get a look at Ebenezer on the Allosaurus exhibit page. However, nothing beats being here and looking up at this impressive exhibit, which includes one of the best-preserved allosaur skulls ever discovered!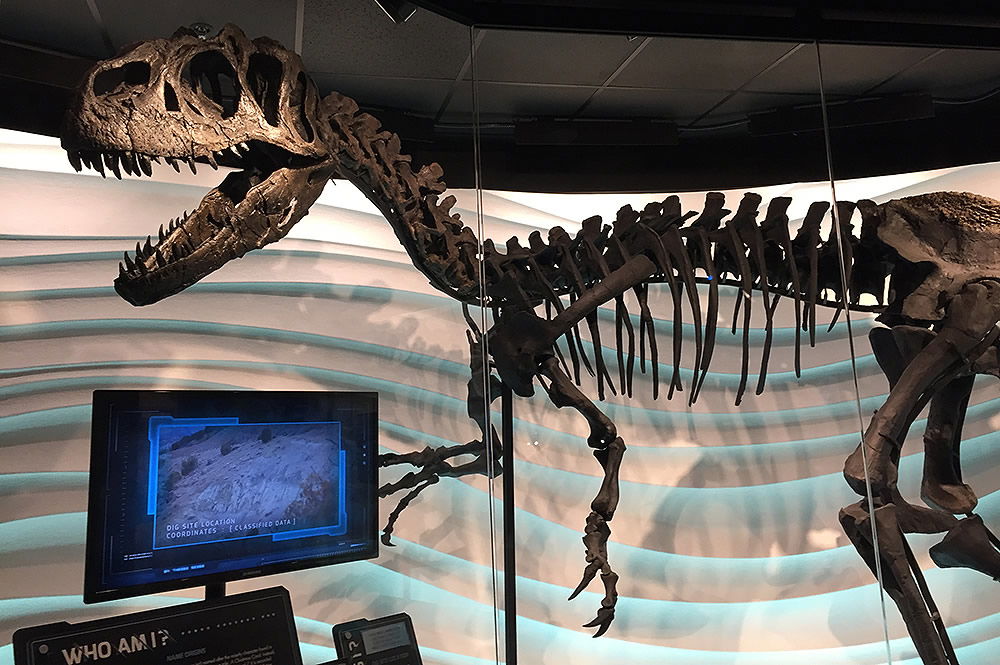 Botanical Gardens
Step outside with the Botanical Gardens 360° Virtual Tour for a glimpse of the beauty that you will experience as you walk through the gardens. This tour stop lets you look around the entrance to the carnivorous bog.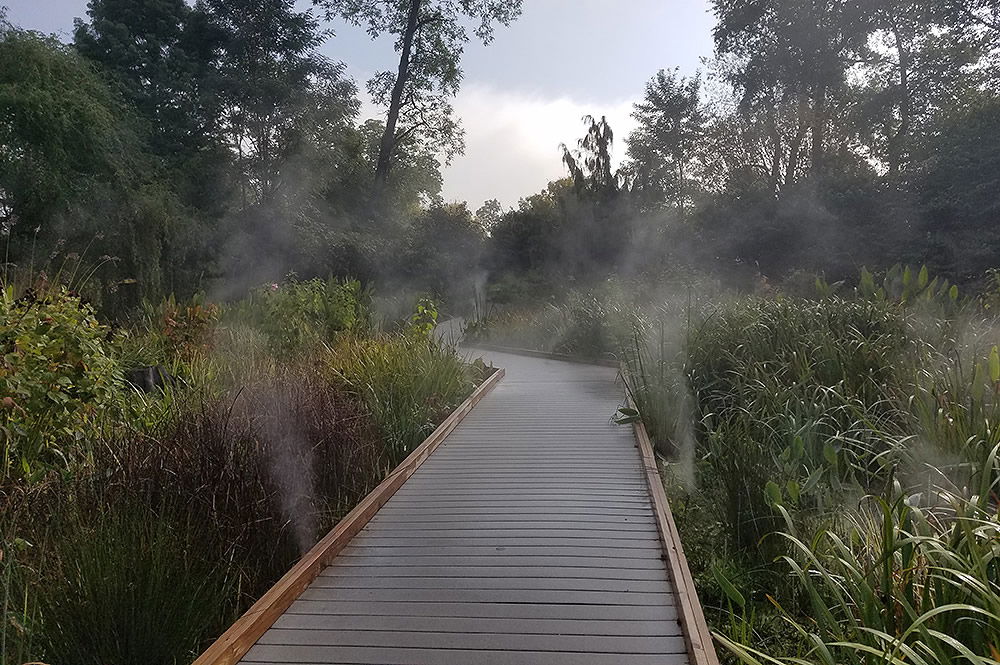 After you get an idea from our 360° Virtual Tour of what to expect during your visit to the Creation Museum, start planning your trip to see it in person. Then be sure to share your favorite photos with us on Facebook, Instagram, and Twitter using #creationmuseum.