It is officially spring at the Creation Museum, and that means many of our outdoor activities will reopen soon or have already reopened, including the Screaming Raptor Zip Lines! When you visit the museum, experience all that the Screaming Raptor Zip Lines has to offer you and your family. Here are three ways you can add a little thrill to your visit to the Creation Museum this year.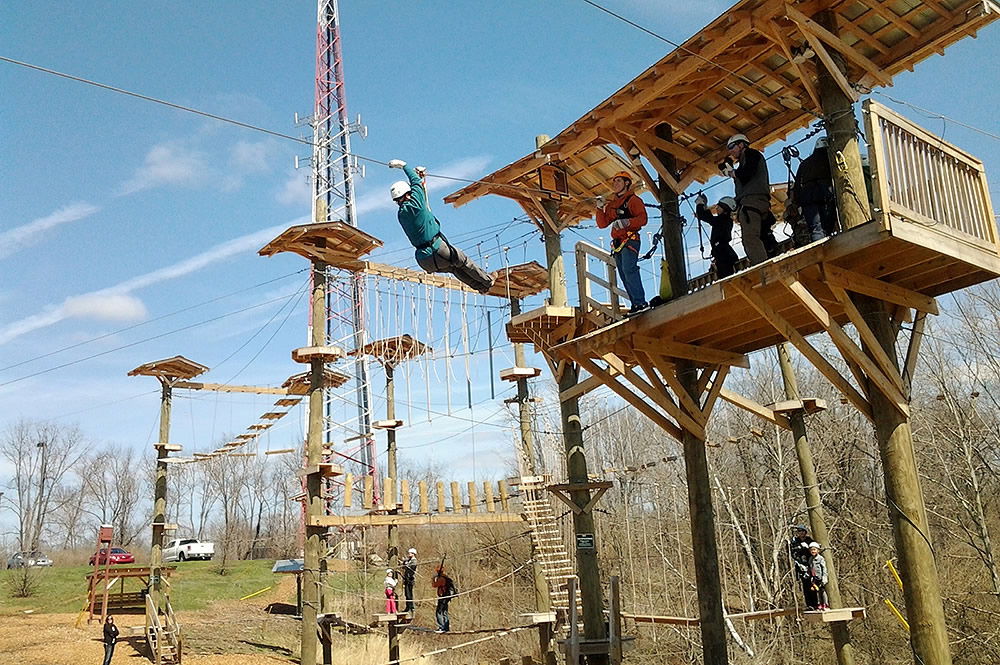 Dragon's Descent Free Fall
Enjoy a unique free-fall experience with the Dragon's Descent. Once you leave the platform, there's nothing but gravity between you and the ground as you drop more than four stories before safely coming to rest on your feet. It is not a bungee jump but a controlled descent—a unique system that safely offers you the maximum thrill of a free-fall vertical drop without the recoil of a bungee.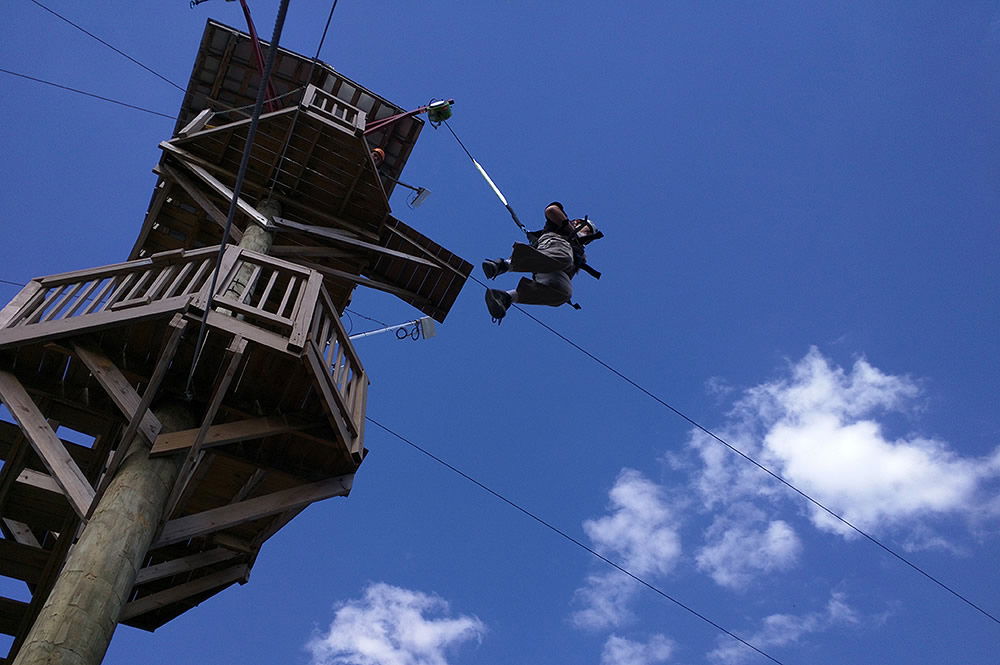 Raptor's Nest Aerial Adventure
Move outside your comfort zones in a safe but exciting environment at the ropes course. The Raptor's Nest Aerial Adventure Park includes a course for kids ages five to nine. Your child will move through a series of obstacles that range from three to seven feet off the ground on their own if they meet the height requirements. If they do not, a parent must go through the course with them.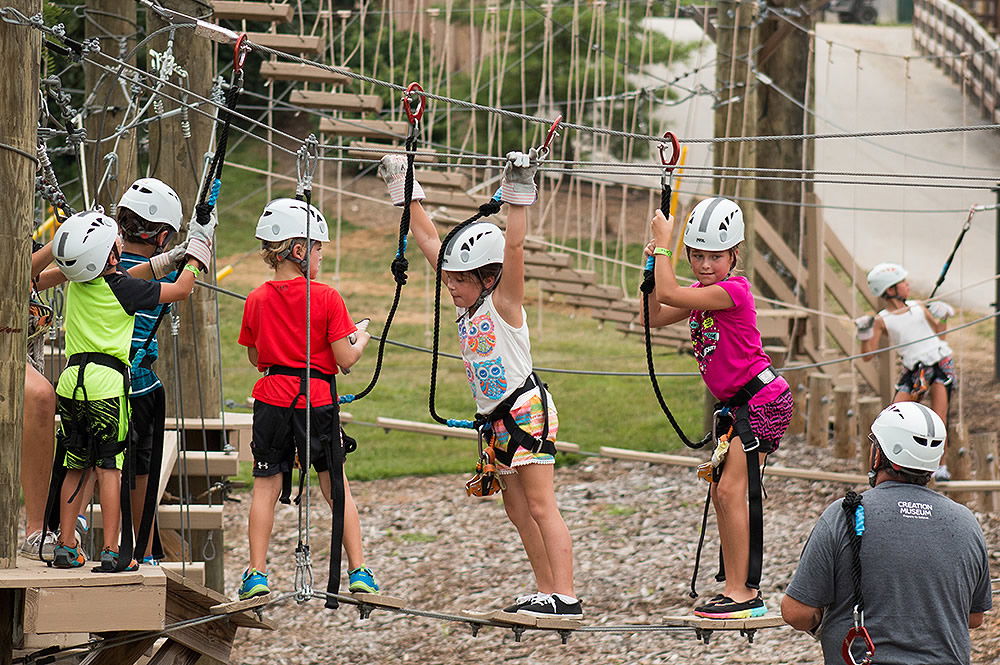 An adult high-ropes course is also available and is suitable for ages 10 and up. This presents challenging activities at heights of 10–45 feet in the air. The Raptor's Nest provides a great opportunity for developing camaraderie, so plan to bring your family or group for a time of fun as you work together to complete this challenging course.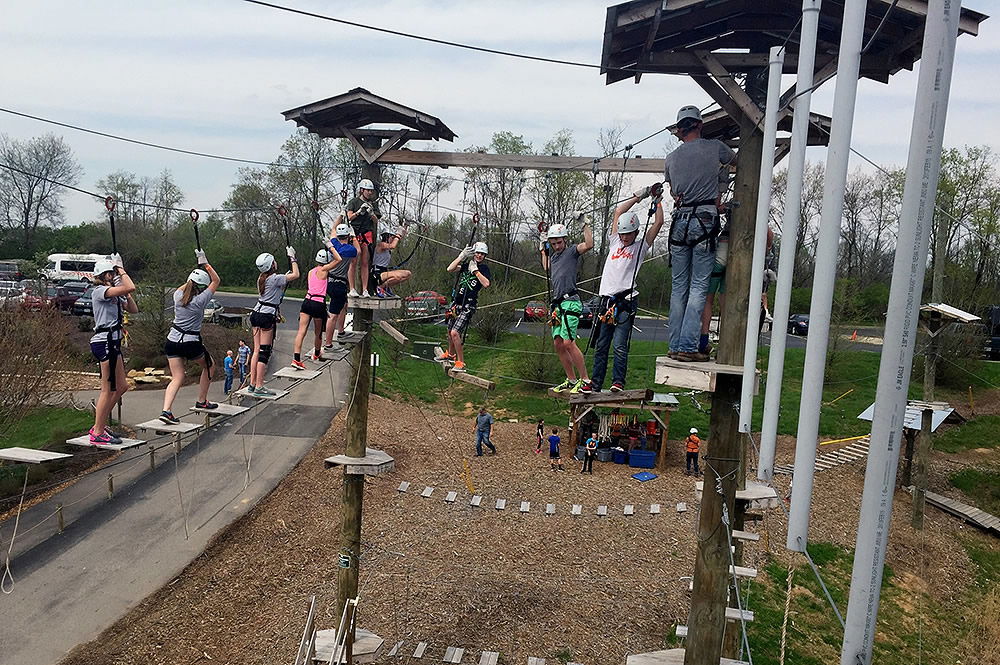 Zip Lines
You won't want to miss the unique view you will get of the museum, petting zoo, and botanical gardens as you fly across the lake on the zip lines! With five different options to choose from, there is something to fit everyone's budget, time, and thrill level! Packages include anywhere from 5 to 26 lines that range from 660 feet to 1,800 feet in length.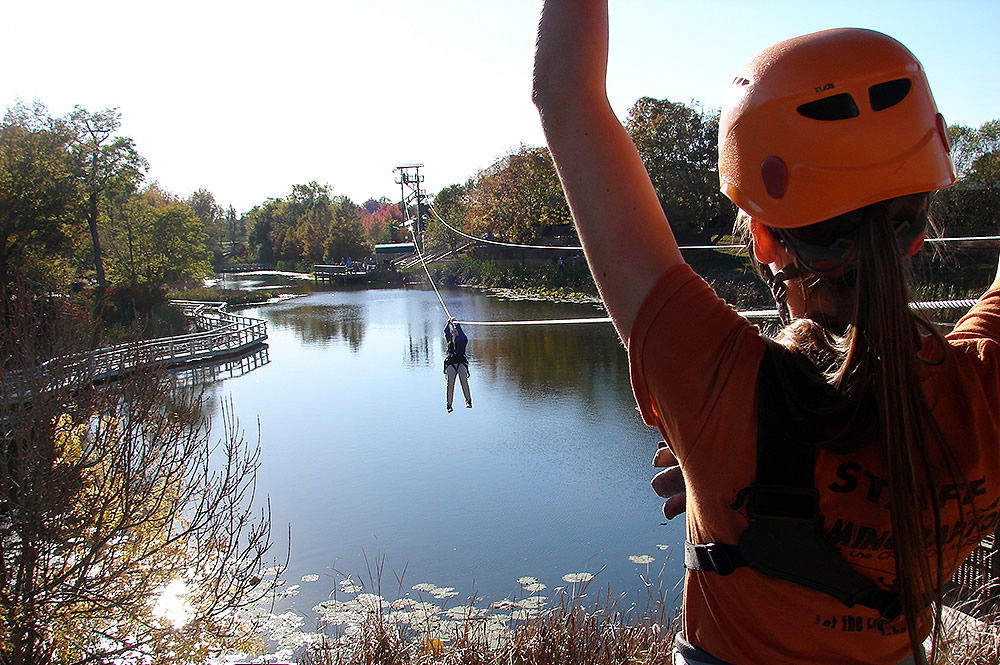 See the zip lines page for more information about the different levels, prices, and requirements for each of the Screaming Raptor Zip Lines options.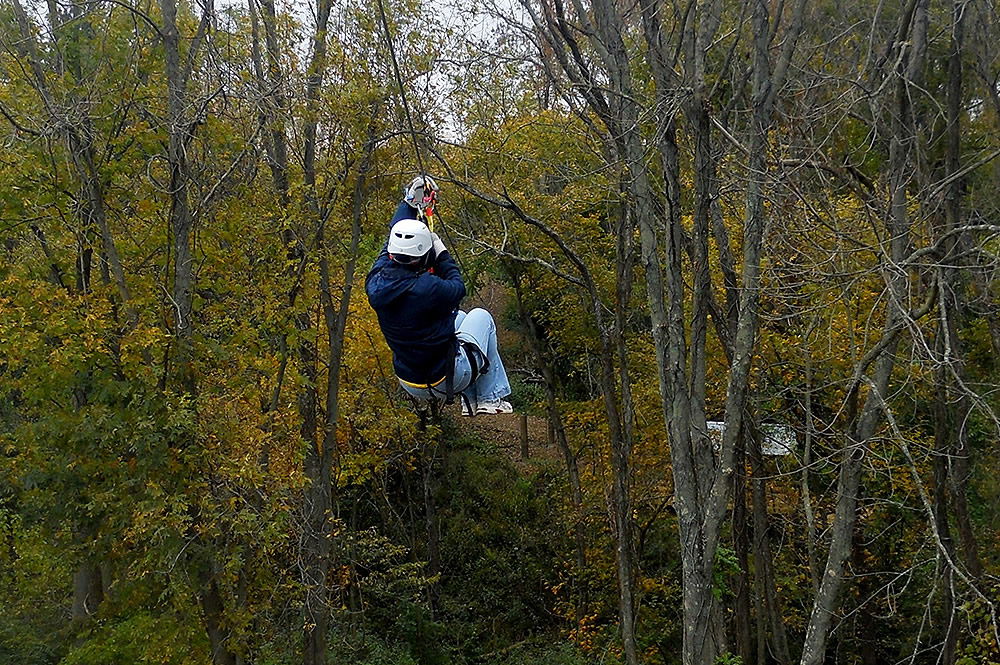 In the video below, get a glimpse of what you will experience when you choose the Dragon's Descent, Raptor's Nest Aerial Adventure, or zip lines at the Creation Museum:
Visit the zip line ticket page to make reservations or to see available times ahead of your visit, or you can book your zip line adventure once you arrive at the Creation Museum (spaces are limited). Before purchasing any of these options, be sure to read our requirements, policies, and day of tour information on our zip line page.