Have you ever seen a snake in your own backyard? Did you run away in fear or lean in for a closer look? Regardless of how you feel about these reptiles, our Snakes Alive! workshop will help you appreciate these often feared animals of God's creation. Here are three reasons to attend a Snakes Alive! workshop when you visit the Creation Museum.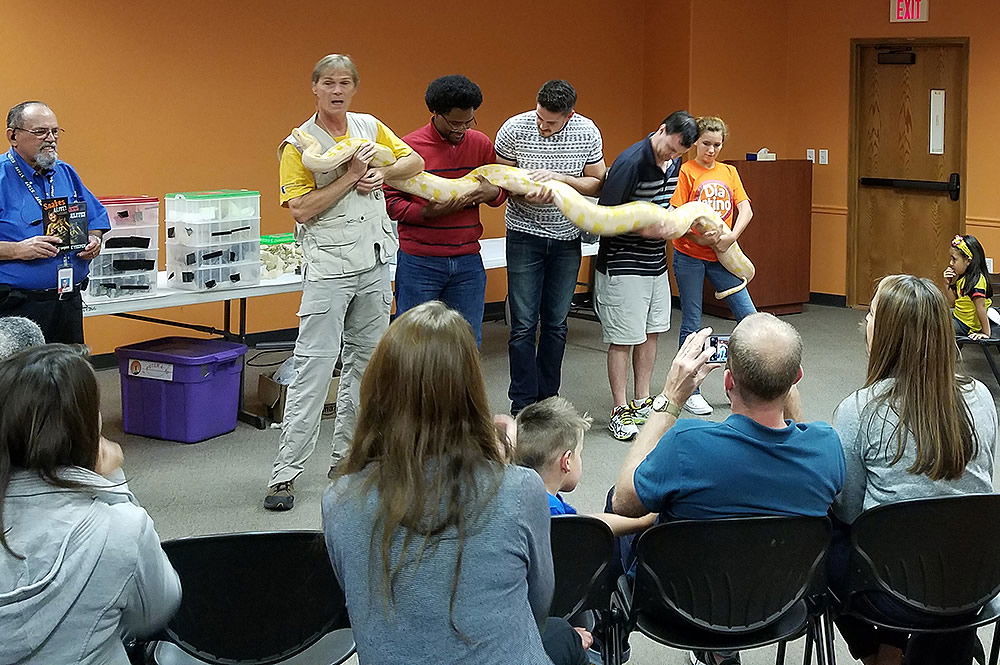 Biblical Foundation
During this engaging workshop, herpetoculturist Rick Teepen provides you with information about a variety of reptiles from a biblical perspective. These amazing creatures display traits that could only be formed by an intelligent, creative designer—God.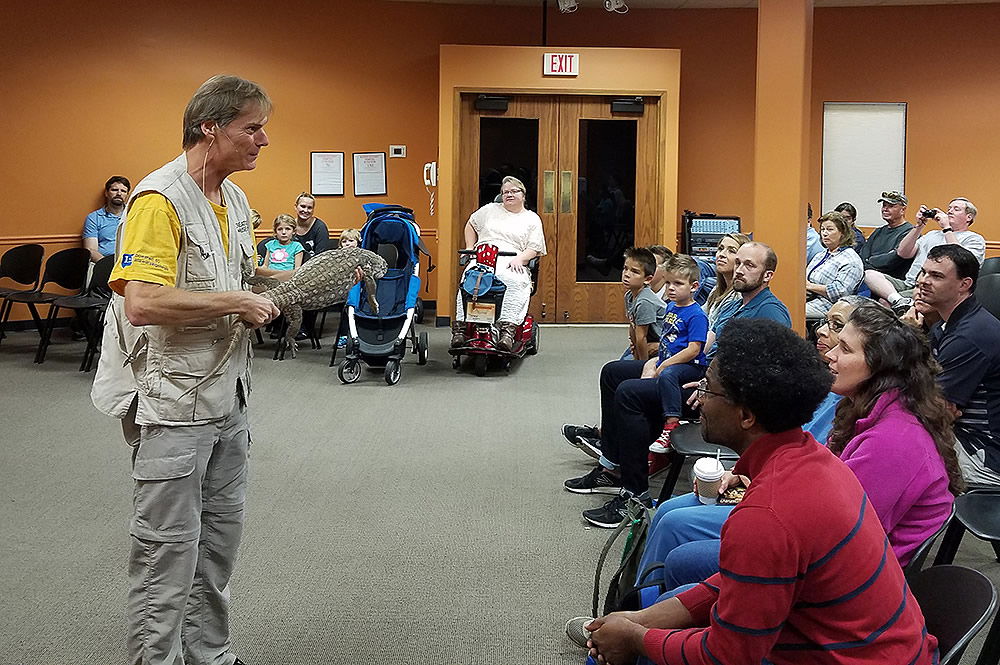 Using two dozen reptiles, including snakes, lizards, and turtles, Rick explains why specific animals have certain characteristics and how they fit into God's plan for the world.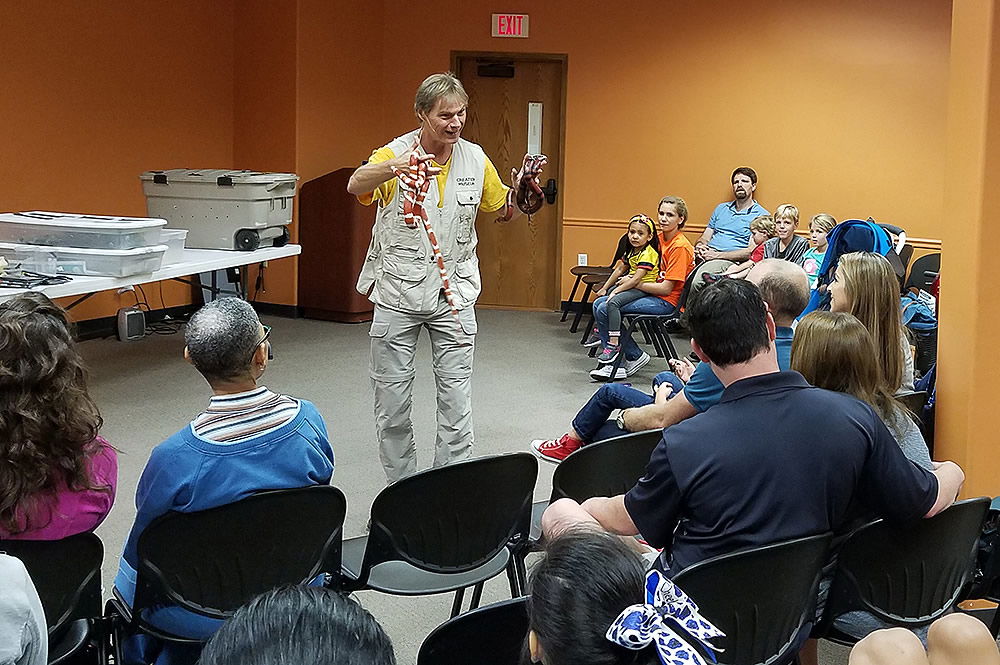 Interactive Learning
Not only will you be able to hear about these creatures from a biblical perspective, but you also have the opportunity to see many up close and feel the difference between the different reptiles.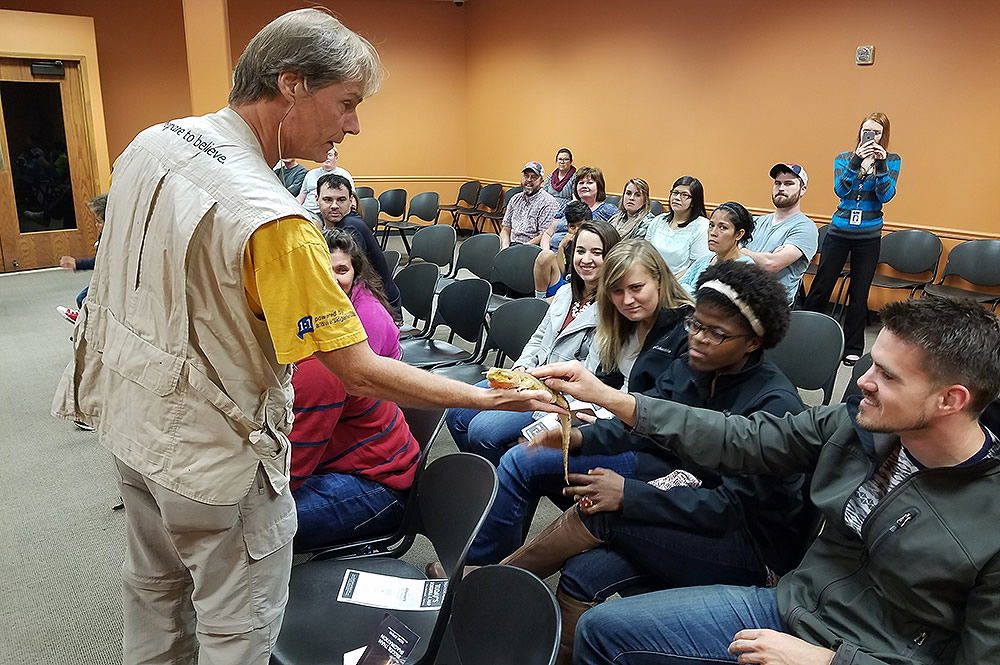 As Rick explains variations between the snakes, he asks for volunteers to help him out. If you like snakes or want to face your fear of them, raise your hand and offer to hold one.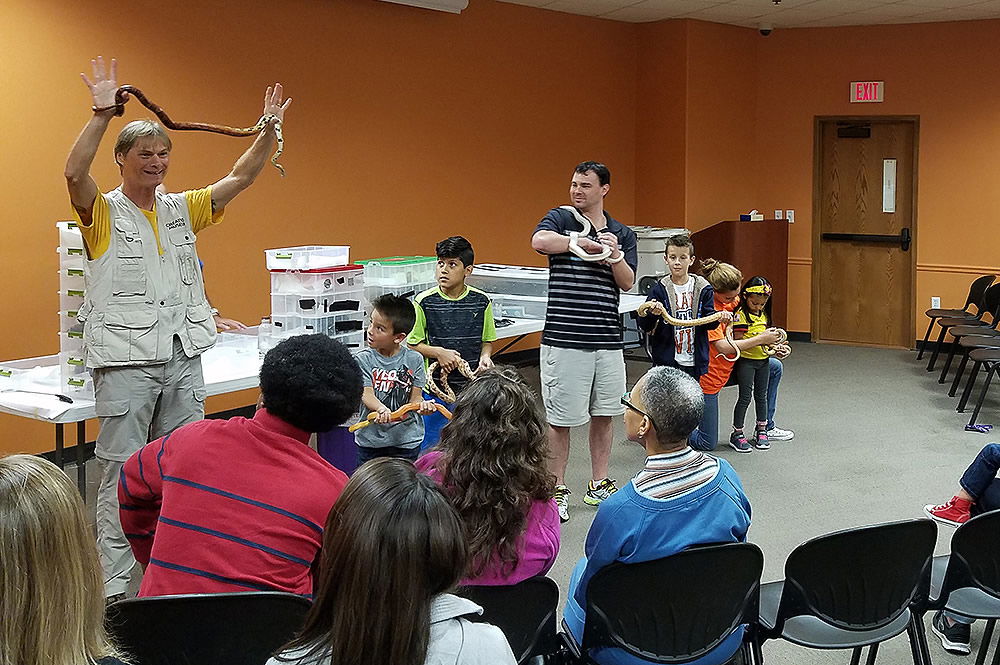 Photo Opportunities
As the Snakes Alive! workshop comes to a close, pose with Daisy, the star of the show, for a memorable photo opportunity. Daisy, an albino Burmese python from Southeast Asia, is 15 feet long and weighs 100 lbs. This is a unique opportunity you won't want to miss during your visit!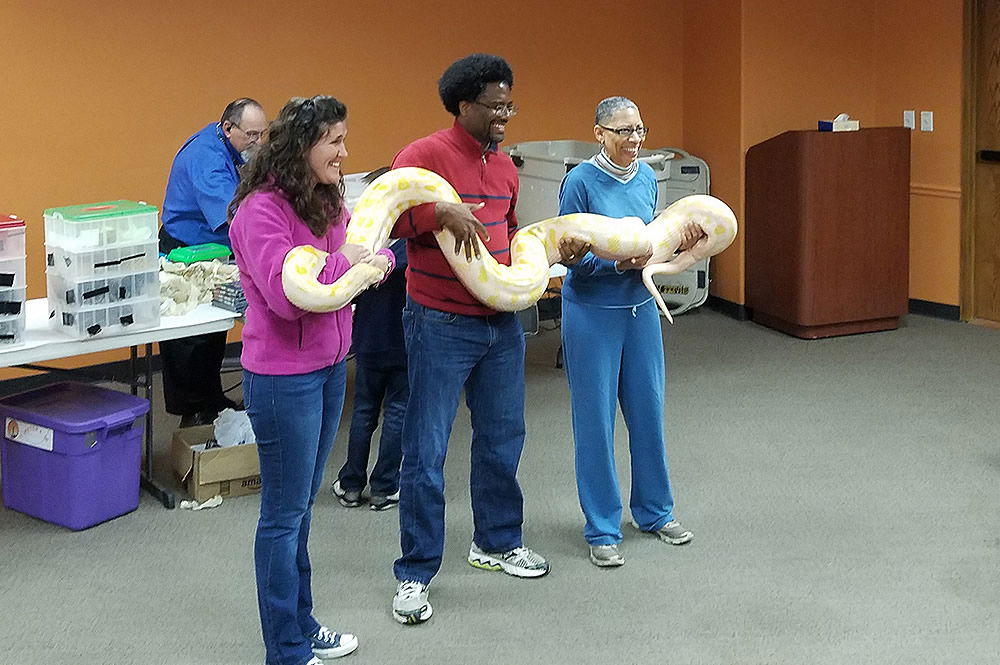 If you want to see what you will experience when you attend a Snakes Alive! workshop, watch this video below:
As you plan your visit to the Creation Museum, check the events calendar for the availability of Snakes Alive! Then share your favorite workshop and Daisy photos with us on Facebook, Instagram, and Twitter.