Fall is the perfect time to take a walk through the botanical gardens at the Creation Museum. As the leaves change colors and the temperatures drop, you are in for a memorable experience exploring God's creation. Here are seven areas of the gardens that you won't want to miss when you visit the Creation Museum.
Carnivorous Bog
If you enter the botanical gardens from the trail entrance located off the grand plaza, you will enter the carnivorous bog by taking the path in front of you after crossing over the Truss bridge. Reflect on the Scripture verse found at the entrance of the bog, and see what unique plants and flowers live in this type of environment.
Koi Pond
The koi pond area is filled with opportunities to explore God's creation. Take in the beauty surrounding you as you watch the fish swim in the pond. Relax on the bench in this area as you look around at the colorful plants and trees circling the pond.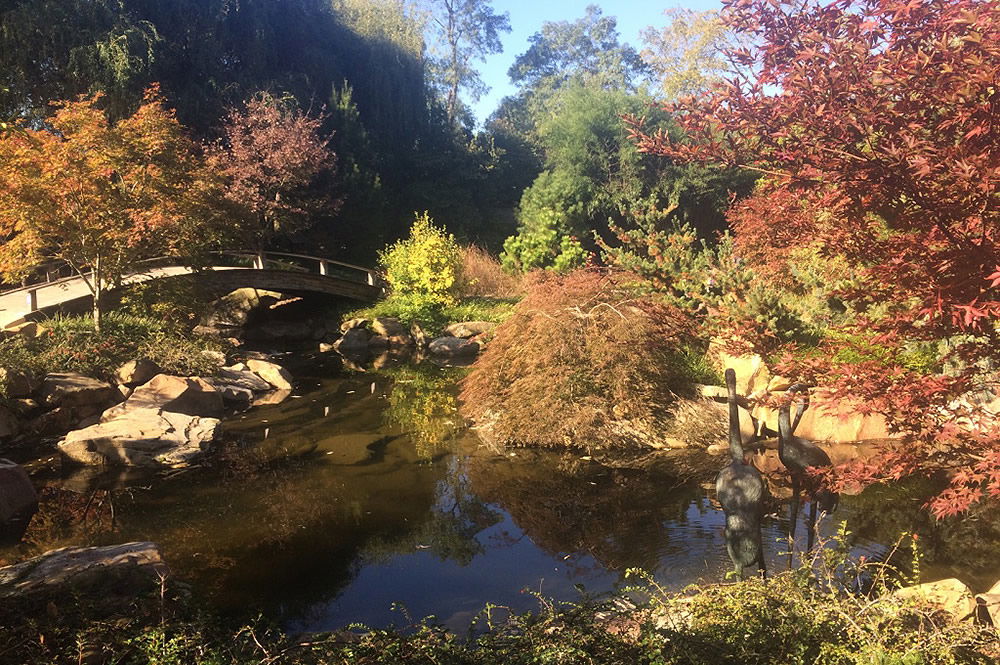 Rainforest
This area of the botanical gardens will make you feel as if you have left the state of Kentucky and traveled to a tropical location. Here you can watch the large leaves and enormous plants that surround you transition into the winter months. You might even feel like you are walking through the rainforest.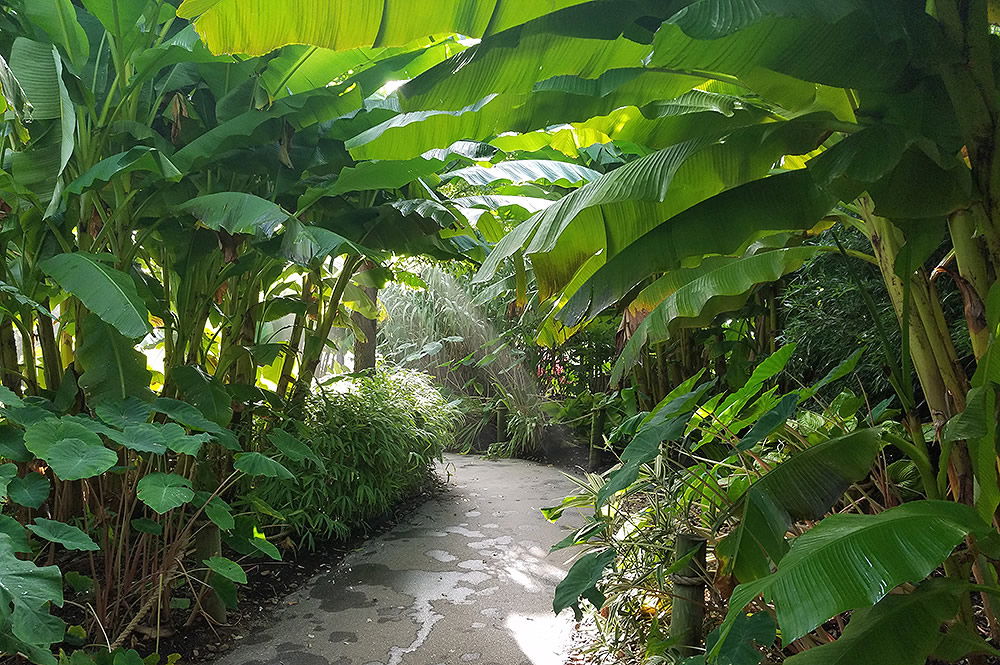 Butterfly and Hummingbird Garden
Before the hummingbirds fly south for the winter, you may be able to spot one in our butterfly and hummingbird garden. You will also hear the sounds coming from one of our waterfalls. While you are in this area of the garden, be sure to capture a photo of your visit in our pergola.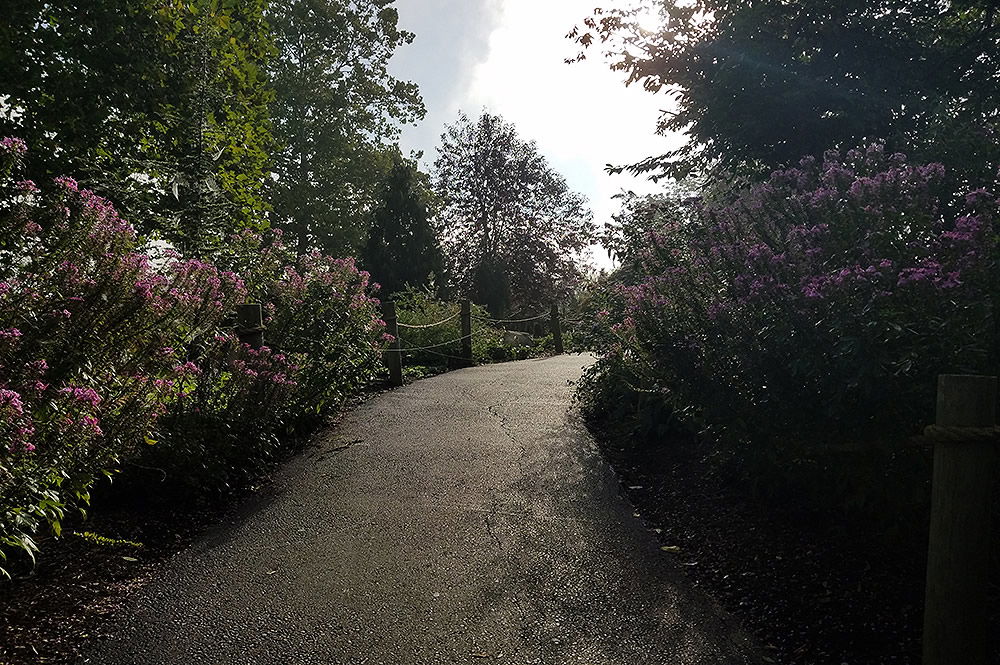 Fountain Courtyard
As you venture from the gardens to the petting zoo, you may walk through the fountain courtyard. Mediate on the Scripture verse located here as you listen to the subtle sounds from the fountain and view the beautiful colors around you.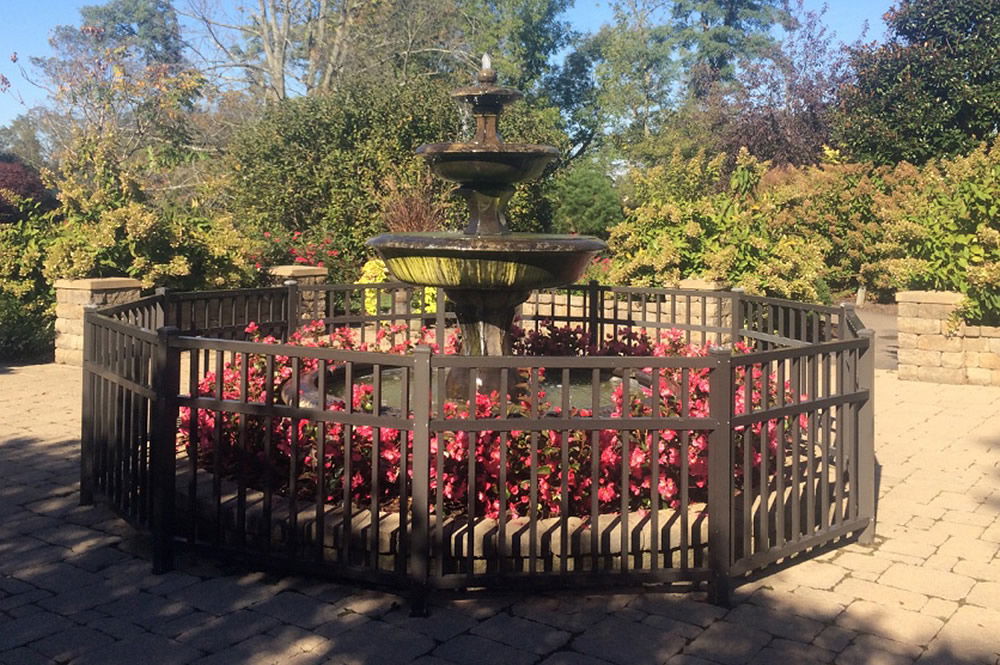 Five Bridges
Five bridges are located throughout the botanical gardens. We even have one that suspends over cascading water and another one that floats on top of the lake for your adventurous side. Be sure to cross each bridge during your visit so you don't miss any of the sights in the gardens. The garden map will help you remember where each one is located.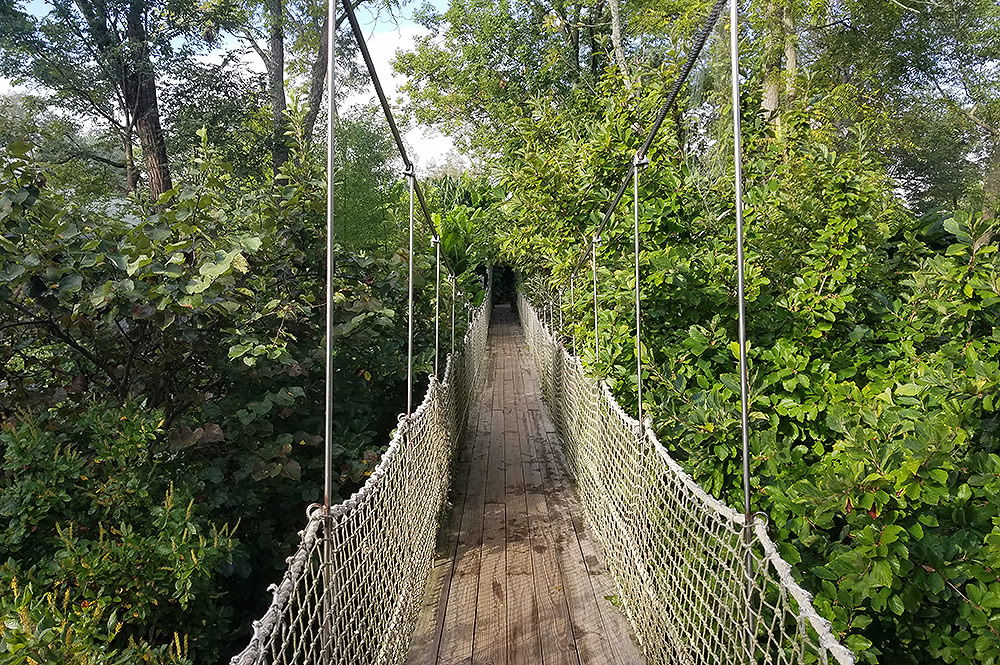 Check out the view from our floating bridge in the below video.
Petting Zoo
While the petting zoo is a separate museum attraction, it is located on the edge of the botanical gardens. As you walk through the gardens, be sure to visit our animals. Below is a video that shows a glimpse of what you will see:
Start planning your visit to the Creation Museum today, and experience the beauty of God's creation in the botanical gardens. Share your favorite pictures of the gardens with us on Facebook, Instagram, and Twitter.