The fall season, which began on September 22, brings several opportunities for unique experiences at the Creation Museum. With many schools beginning fall break over the next couple of days, take this time to visit us. Here are five reasons to visit the Creation Museum this fall.
Museum Upgrades
Two Creation Museum stops recently received upgrades to improve guest experiences. The Special Effects Theater now features an enhanced sound system that will make you feel like you are right in the middle of the show's action. Check the event calendar or your daily schedule for Men in White or The Last Adam show times during your visit.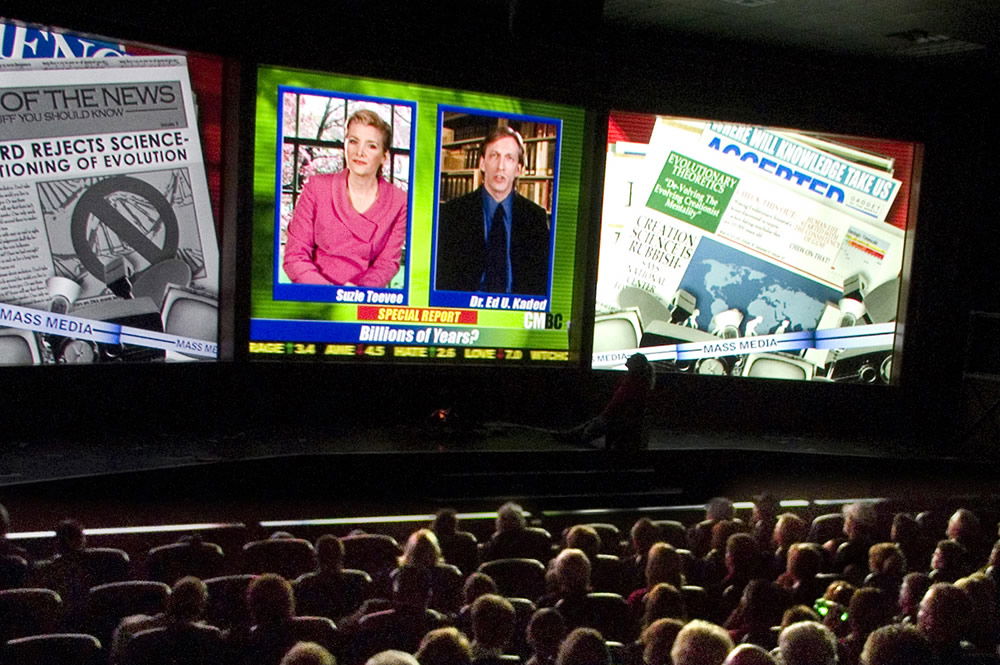 Noah's Café now includes retractable screens outside on our covered deck. As the temperatures begin to drop, you will be able to enjoy your meal or snack with a beautiful lakefront view from the comfort of this screened-in seating option.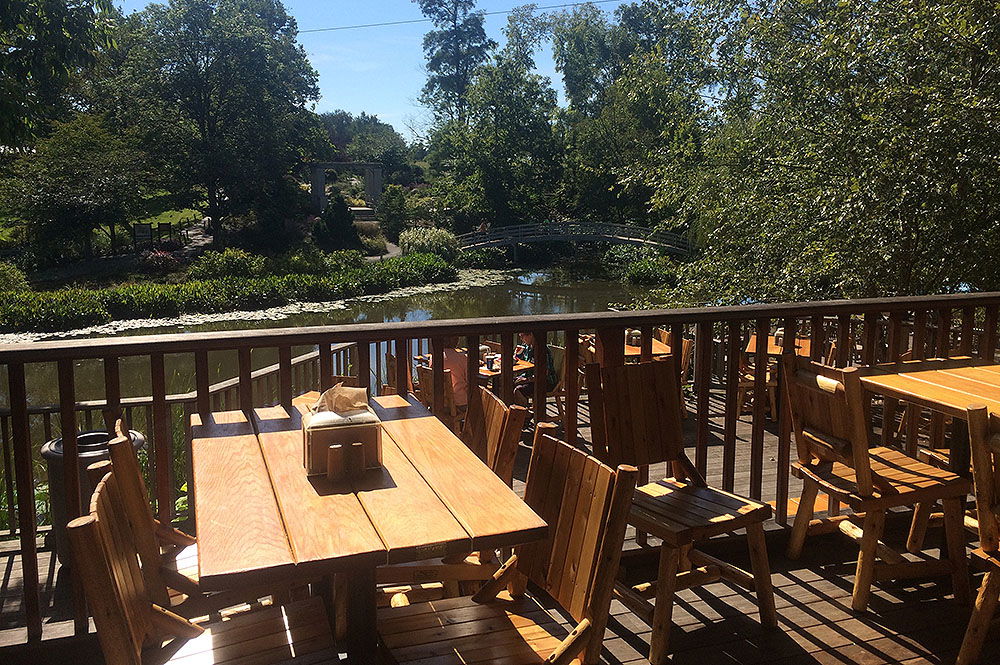 Fall Flavors
Noah's Coffee currently has two fall-flavored drinks available for you to enjoy. If you are looking for a beverage to warm you up, order a pumpkin pie latte. Or if you want a colder pick-me-up. a caramel apple smoothie may be the best option for your taste buds.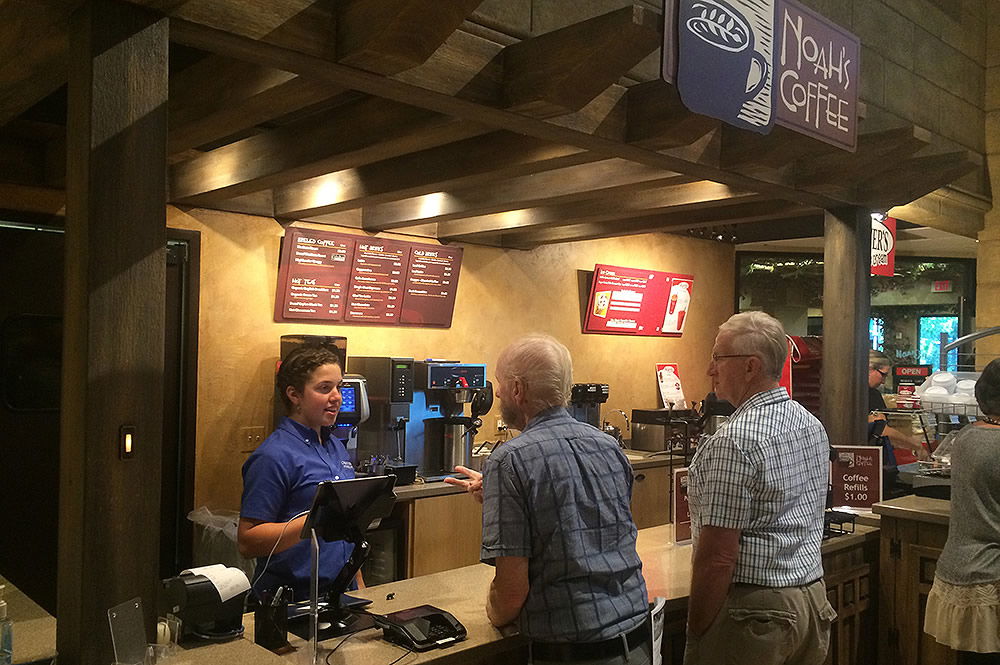 Vivid Colors
When you visit the Creation Museum in the fall, the leaves will have begun to change color in our botanical gardens. This season brings about beautiful picture opportunities that you can only capture once a year. The gardens are the perfect place to reflect on God's beautiful creation.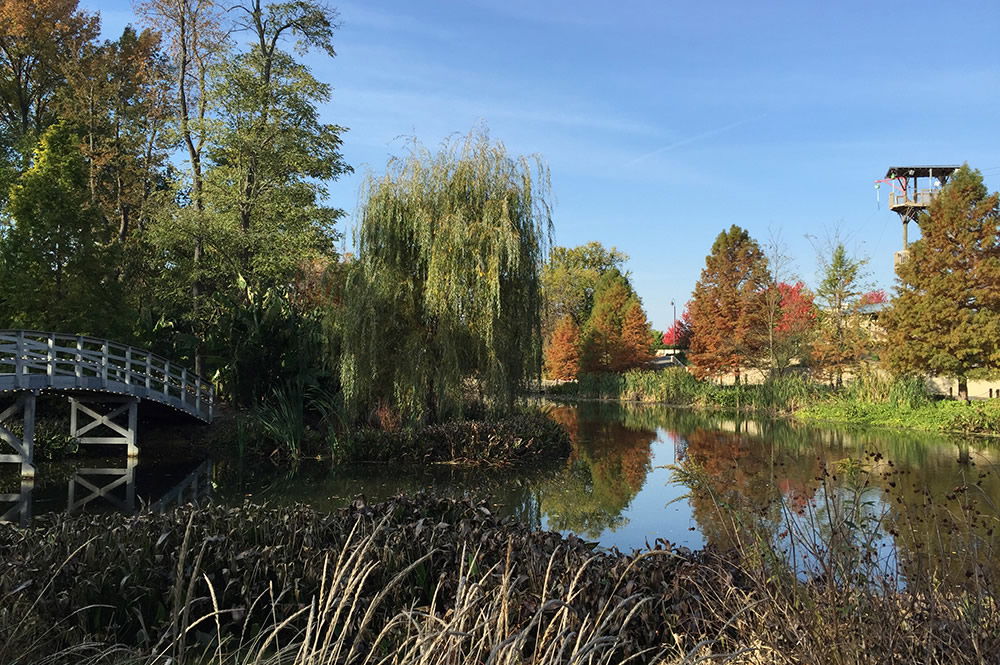 Cooler Temperatures
Fall temperatures make spending time outside a bit more enjoyable. Spend more time visiting with our animals in the petting zoo without worrying about getting too hot. Or if you are looking for an added adventure during your visit, make plans to explore the changing scenery on the Screaming Raptor Zip Lines.
Extended Hours
Through the end of October, the museum will be open for extended hours. By opening at 9 a.m. Monday through Friday, we're giving you an extra hour to enjoy all that the Creation Museum has to offer. Starting November 1, we will be open at our regular time of 10 a.m. during the week. On Saturdays we are and will continue to open at 9 a.m. and at noon every Sunday. The museum closes at 6 p.m. every day.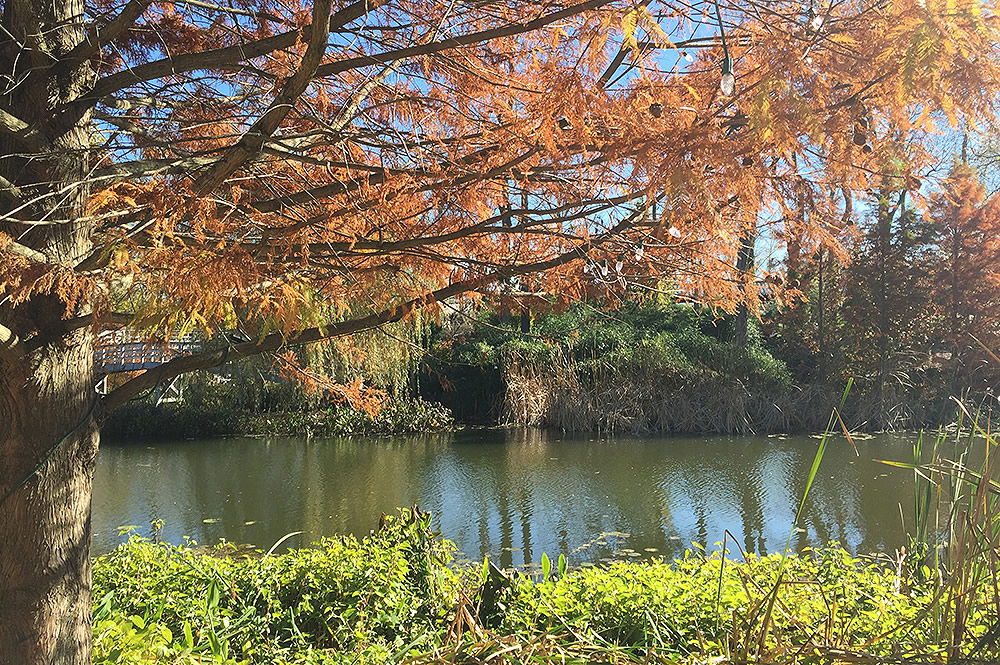 Make plans to visit the Creation Museum during this colorful season. Have your camera ready and share your fall images with us on Facebook, Instagram, and Twitter.