This year marks the fourth annual Día Latino at the Creation Museum. This event provides a special opportunity for our Spanish-speaking guests to experience what the museum has to offer in their language on September 30. They will be able to tour the museum's exhibits with a Spanish translator and even enjoy feature presentations in Spanish. Here is what some of our guests have said about their experience at Día Latino in the past.
Trip Through the Bible's Pages
"It is like taking a trip through the Bible's pages, of course, through the first verses of the book of Genesis."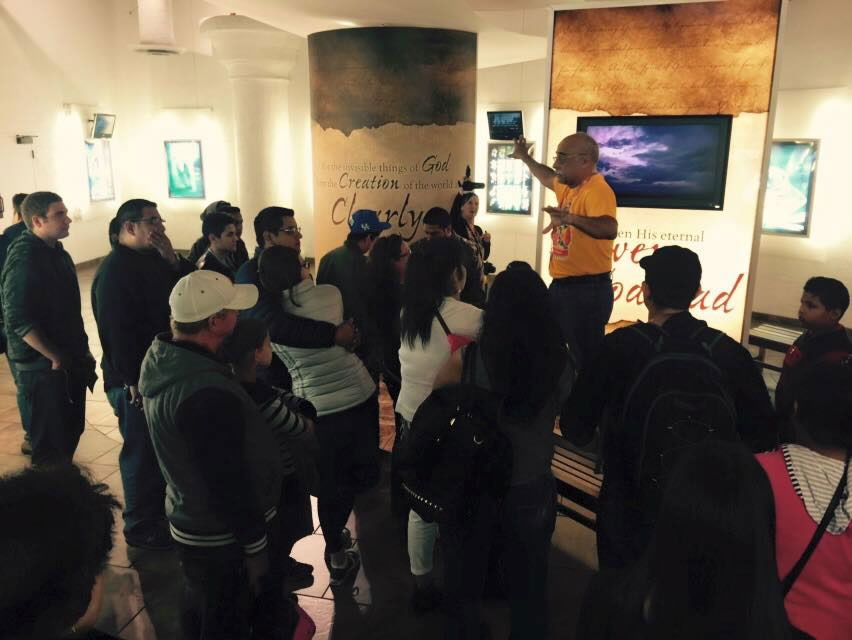 Día Latino brings Scripture to life for our guests. During museum tours, they walk through biblical history as they explore the stunning Garden of Eden, Noah's Ark, the Tower of Babel, and more. The detailed exhibits immerse guests into the book of Genesis and the creation account.
History Supports a Creator
"I admire how history actually presents evidence about the existence of a Creator."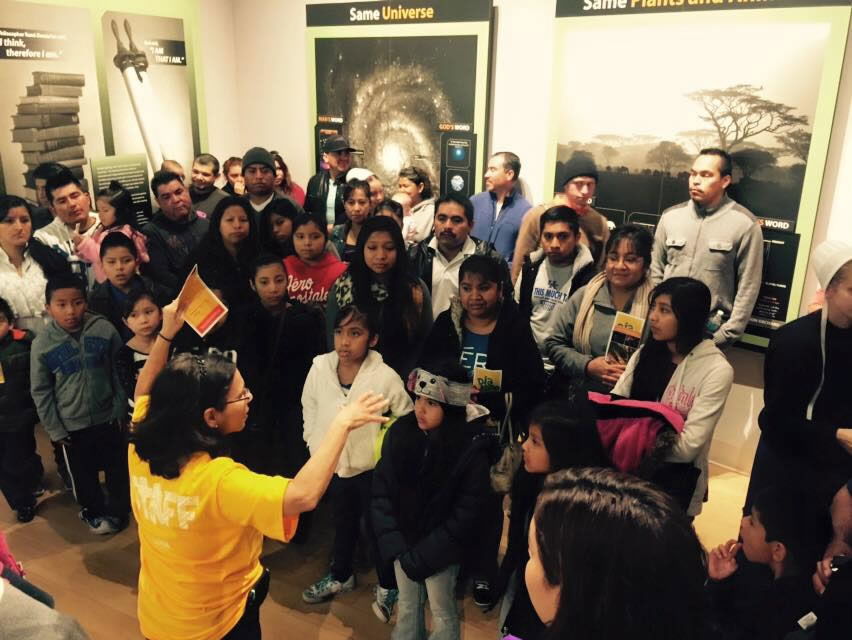 Día Latino exposes guests to biblical truths as the Creation Museum presents historical evidences that support what the Bible teaches. Our exhibits provide detailed descriptions of historical events that confirm what guests have read about in Scripture. It also gives them proof they are not exposed to at other museums and attractions.
Provides Solid Foundation
"It is important to visit the Creation Museum because it gives us solid arguments to refute what evolutionists and agnostics claim about the Bible."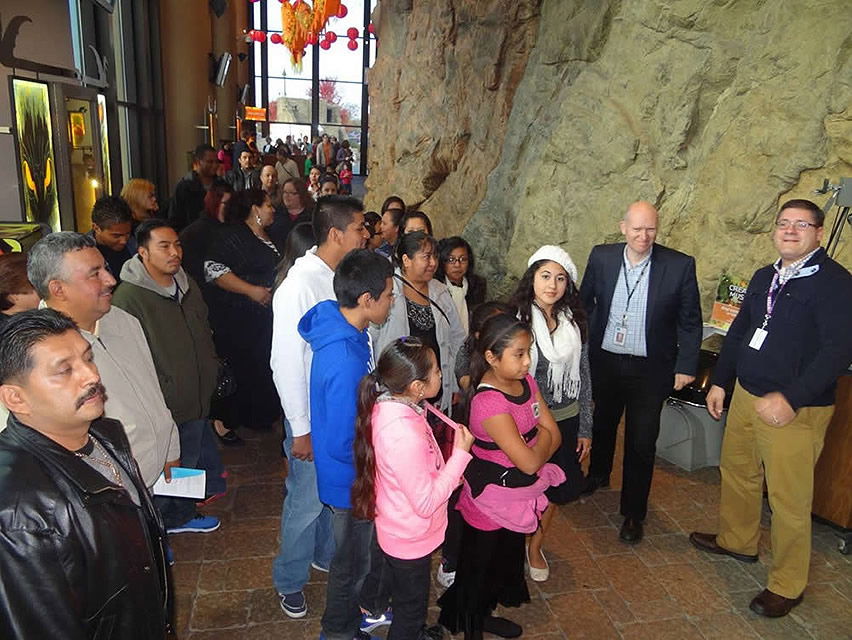 The Creation Museum exhibits equip guests with solid biblical truths to answer many of today's tough questions. These answers will provide a strong foundation for our guests to stand boldly in their faith when faced with secular worldviews and ideas.
Made in the Image of God
"Here they show how we were made in the image of God."
In the video below. listen as one guest explains what she enjoyed learning more about.
The information that guests learn during events like Día Latino gives them the foundation needed to refute the false information that is taught at other well-established museums and attractions.
Watch the video below for even more ways this event has impacted our Spanish-speaking visitors.
When you schedule your trip to the museum for this special event, be sure to make plans to spend October 1 at our sister attraction, the Ark Encounter, for its first Día Latino!