At the Creation Museum, we are always looking for energetic, enthusiastic, and passionate people who will create the best experience possible for our guests.
Maybe you have been on the fence about whether working at the Creation Museum is for you. Our social media team recently asked employees what they enjoy the most about working here. Here are six of the top reasons our staff members enjoy working at the Creation Museum.
Interaction with Guests
While working at the Creation Museum, our staff members have the opportunity to interact with guests from across the United States and all over the world. Each guest brings a unique story and background to the Creation Museum, and they enjoy learning from each visitor along the way. If you love meeting new people, this may be one of your favorite highlights.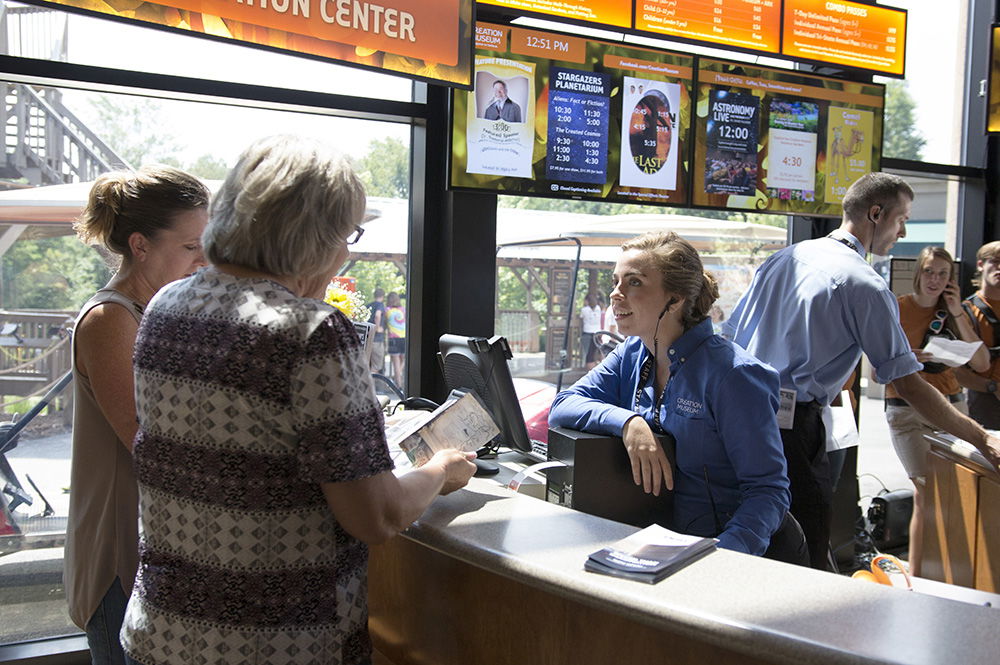 Develop Relationships
Many of our employees have worked for the Creation Museum for several years, and some have been here since before the museum was officially open. Over the years, they have been able to develop relationships with guests who come back year after year. They enjoy getting to know our guests and their families and seeing familiar faces returning each year or even several times throughout the year.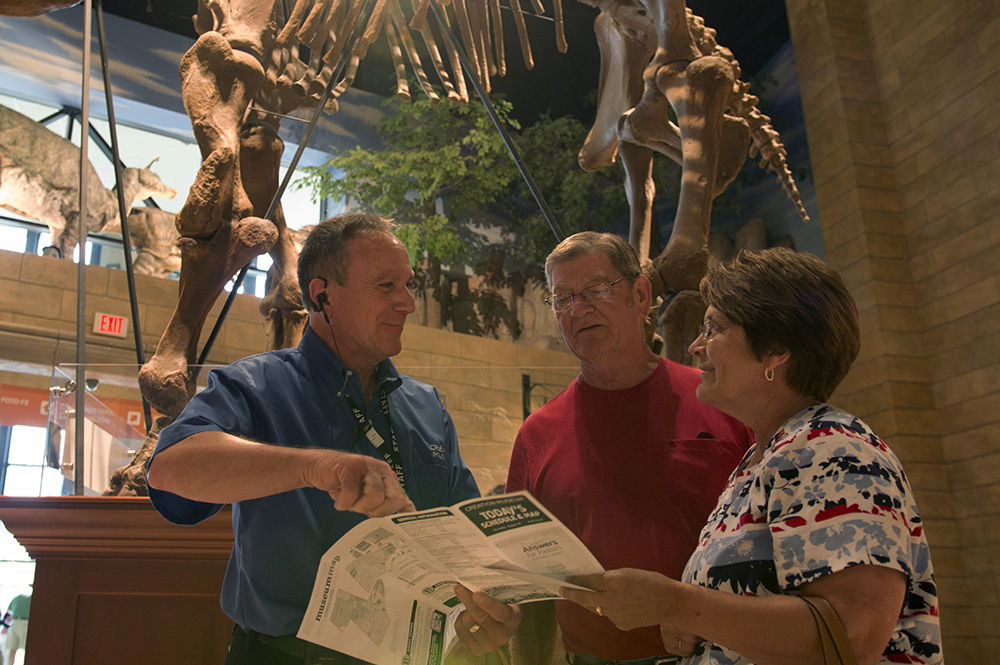 Coworkers Become Family
On a daily basis, you will be surrounded and supported by people who share your beliefs and worldview. Your coworkers might even start to feel like a second family to you, which several of our employees mentioned.
As you work alongside coworkers who have been with the Creation Museum for several years, you will have the opportunity to learn from veteran employees from both a work and personal perspective.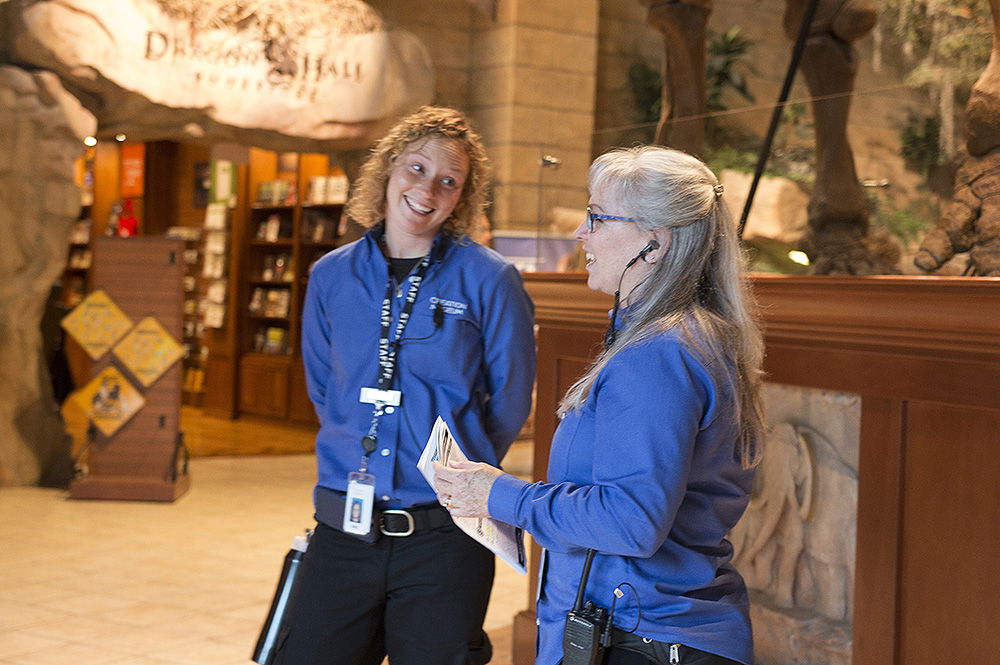 Believe in What You Do
Do what you love while believing in what you do. In addition to working alongside Christian coworkers, you will get to be part of an outreach ministry that shares biblical truths and the gospel with each guest that passes through.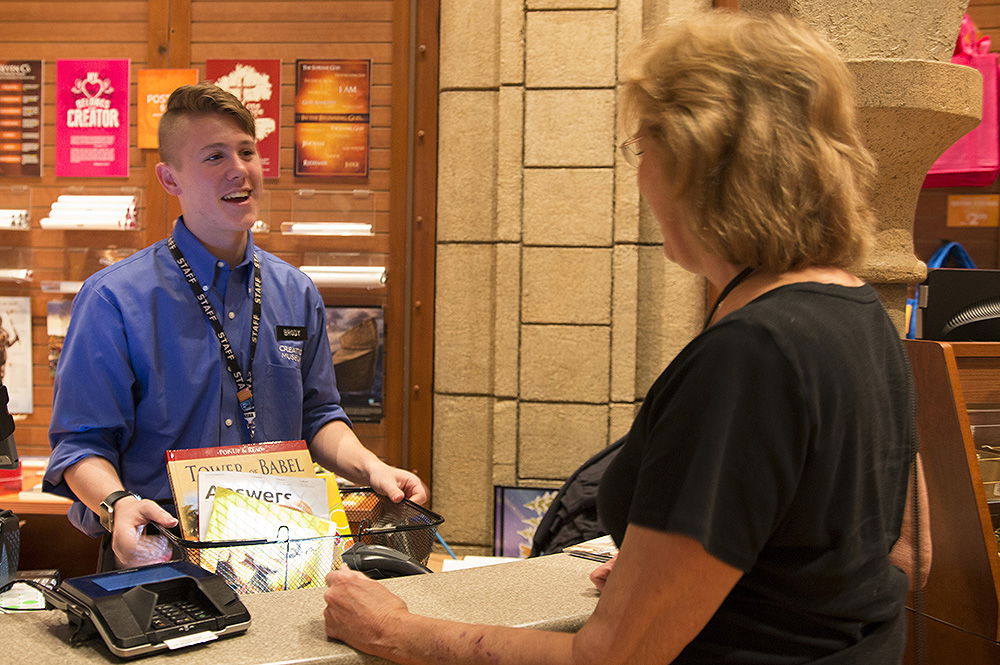 Exposure to Biblical Truths
While working for the Creation Museum, you will have access to the detailed exhibits that will equip you with solid biblical truths to answer many of today's tough questions through the book of Genesis. Soak in the information and stand boldly on God's Word.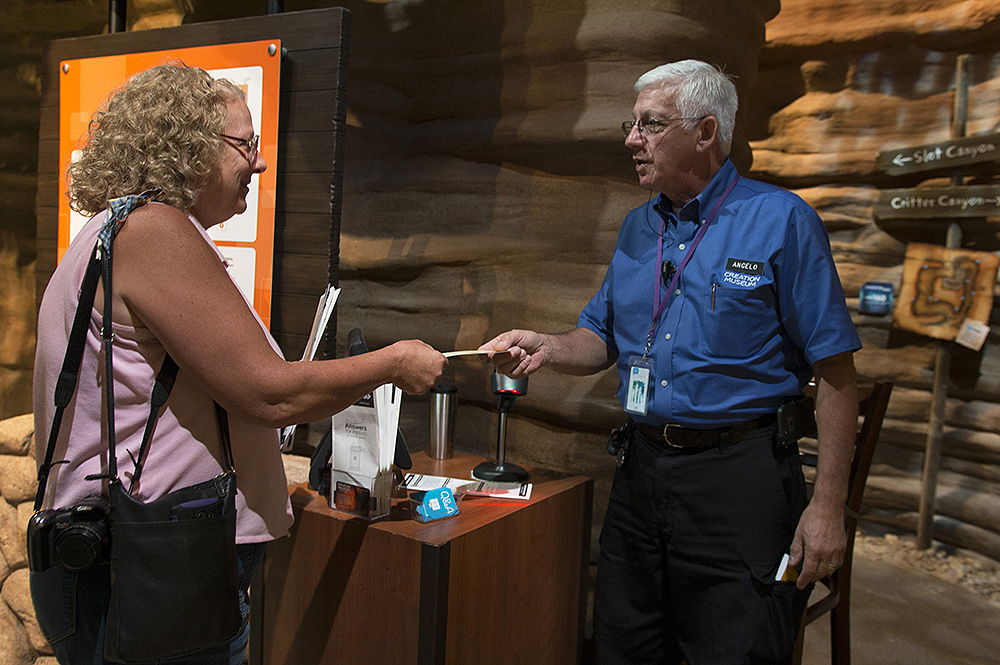 Sharing the Gospel
Share the gospel with others while doing what you love. Many of our visitors are Christians who believe the biblical account of creation. However, some of our guests are unbelievers who are seeking answers. Join the Creation Museum staff and show God's love to each person you interact with. You never know whose life you might impact for eternity.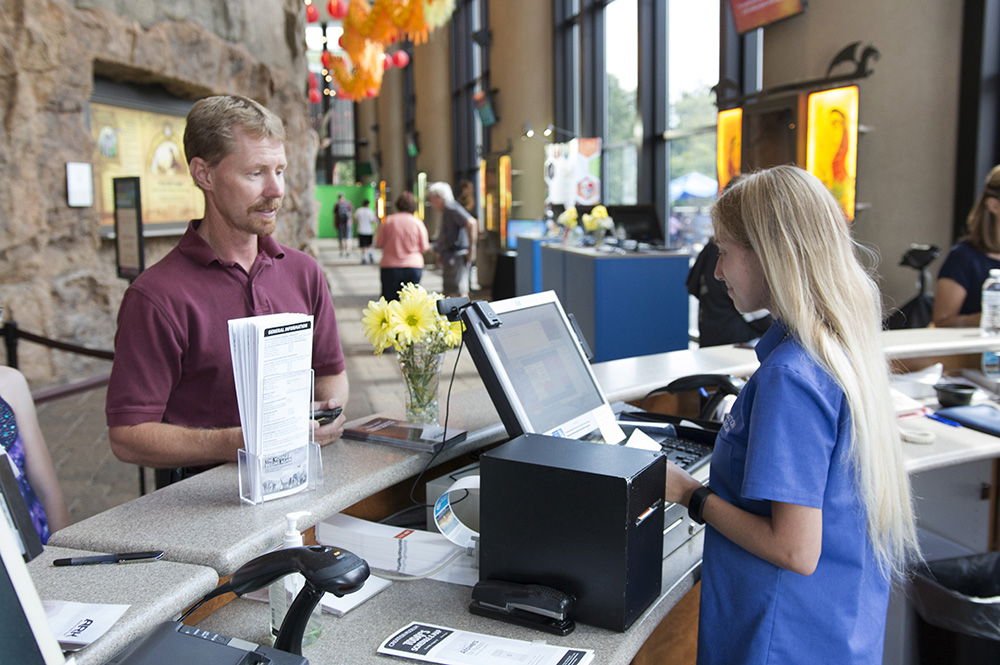 If these reasons get you excited about working for the Creation Museum, we might have a spot for you. All you need to do is visit our jobs page to apply!