The Dragon Hall Bookstore is a popular stop for Creation Museum visitors. While it may look like just another gift shop from the outside, you'll find much more when you walk inside. The Dragon Hall Bookstore is full of interesting exhibits and unexpected finds that you won't want to miss.
Interesting Exhibits
St. George and the Dragon
As you enter the Dragon Hall Bookstore from the main lobby, you will find a sculpture of St. George slaying a dragon to your left. You can read more about this story and even take a picture with the sculpture when you visit.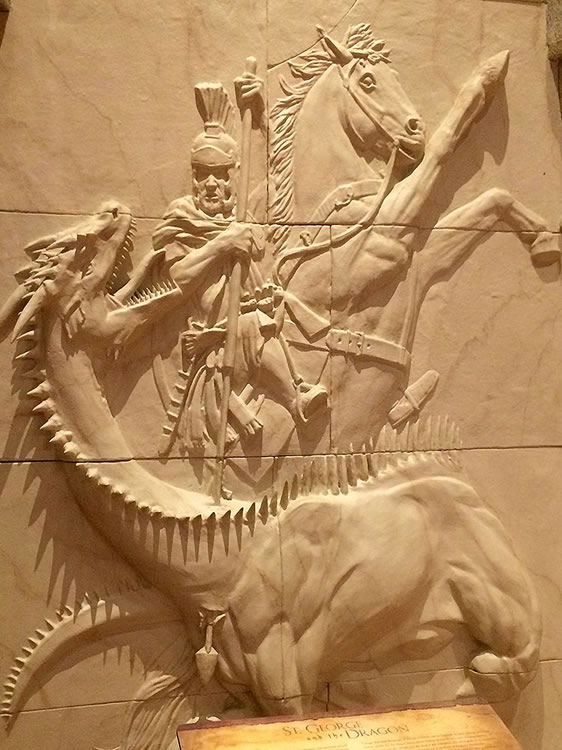 Beowulf Dragon Slayer
When you visit the Creation Museum, don't forget to look up. Otherwise, you might just miss some unique exhibits including our Beowulf statue, which is located right above the main entrance. Here you'll learn more about the poem that features the story of this dragon slayer.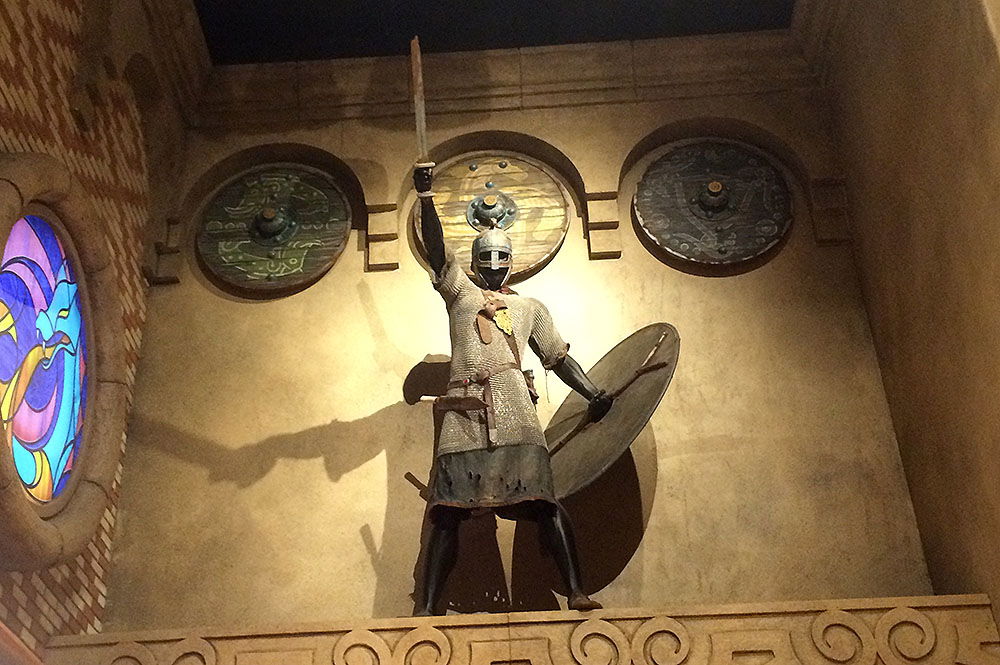 Reading Dragon
It's not every day you could encounter a book-reading dragon. But you can in the Dragon Hall Bookstore! Don't forget to look up and say hi to our dragon as you enter the bookstore from the stairs at the end of your Creation Museum tour.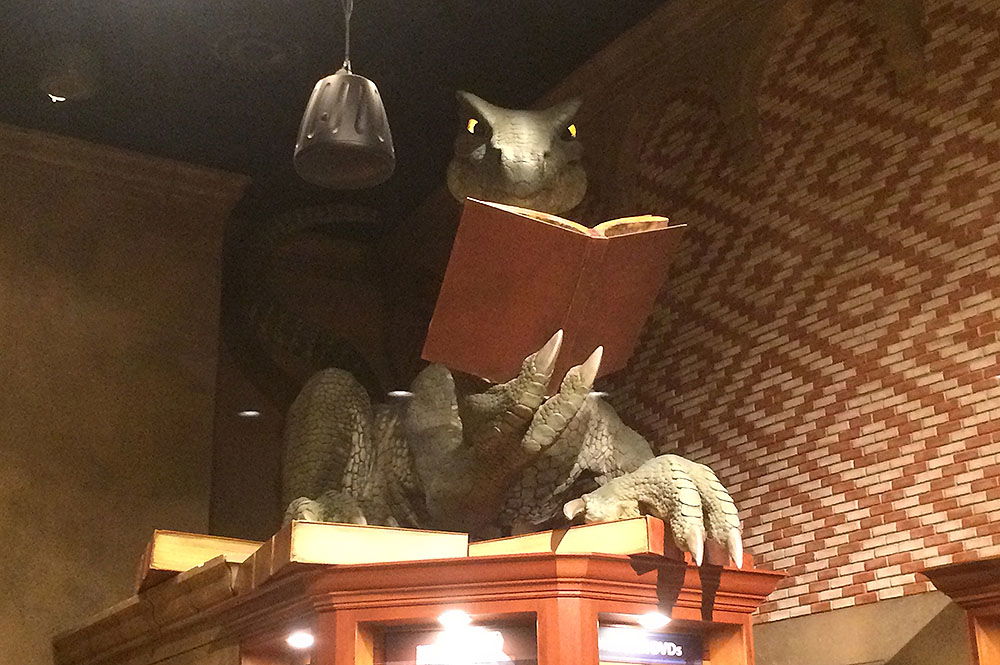 Shields and Windows
When you walk inside you'll quickly get a feel for the medieval-themed atmosphere. We even have a variety of shields and five faux stained glass windows decorating the walls. Your surroundings may make you feel like a kid again as you imagine the thrill of storming castles and slaying dragons.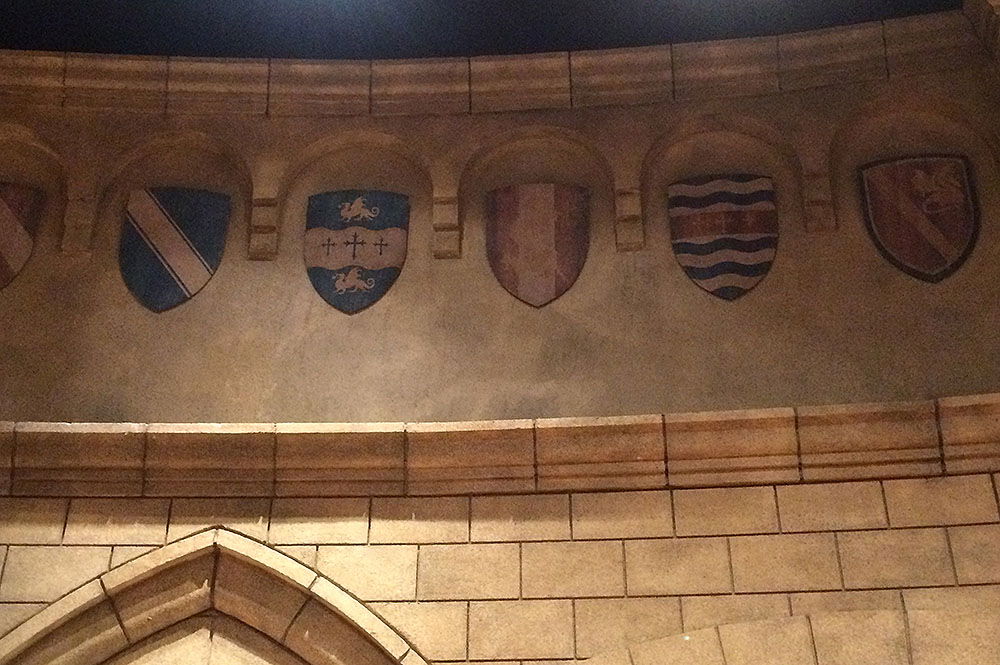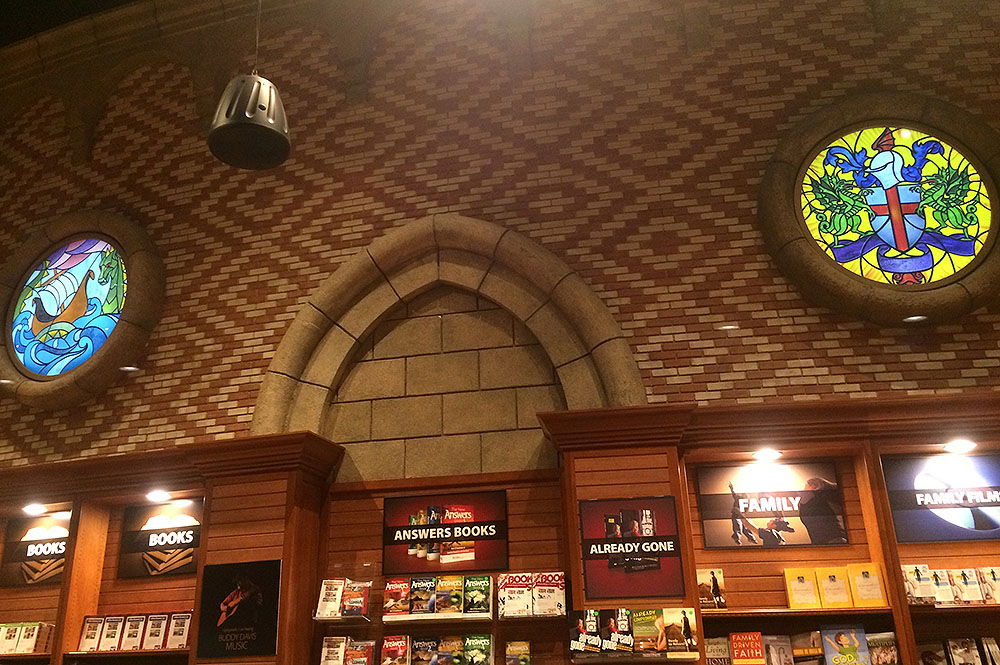 Unexpected Finds
How Many Cubits Tall Are You?
How long is a cubit anyway? Now you can see for yourself! While visiting the bookstore make sure to measure yourself against our chart to find out how tall you are in cubits, the measurement system used for Noah's Ark. You can even take home your own Noah's Cubit or Construction Cubit unit from the Dragon Hall Bookstore and see how every day items measure up.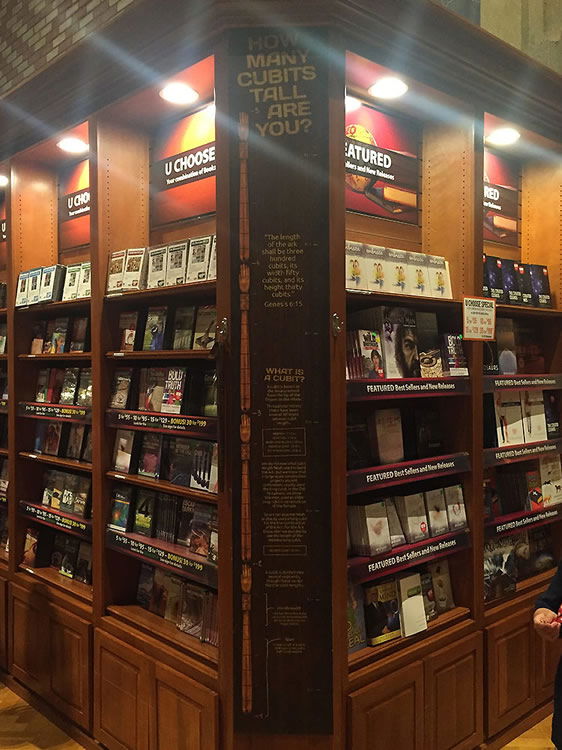 Creepy Crawley Candy
Are you someone who likes to live on the wild side and sample unusual food or candy? If so, we have just the thing for you! As you check out, be sure to grab a worm or cricket sucker to try, or take home some Crick-ettes or Amber InsectNside Candy!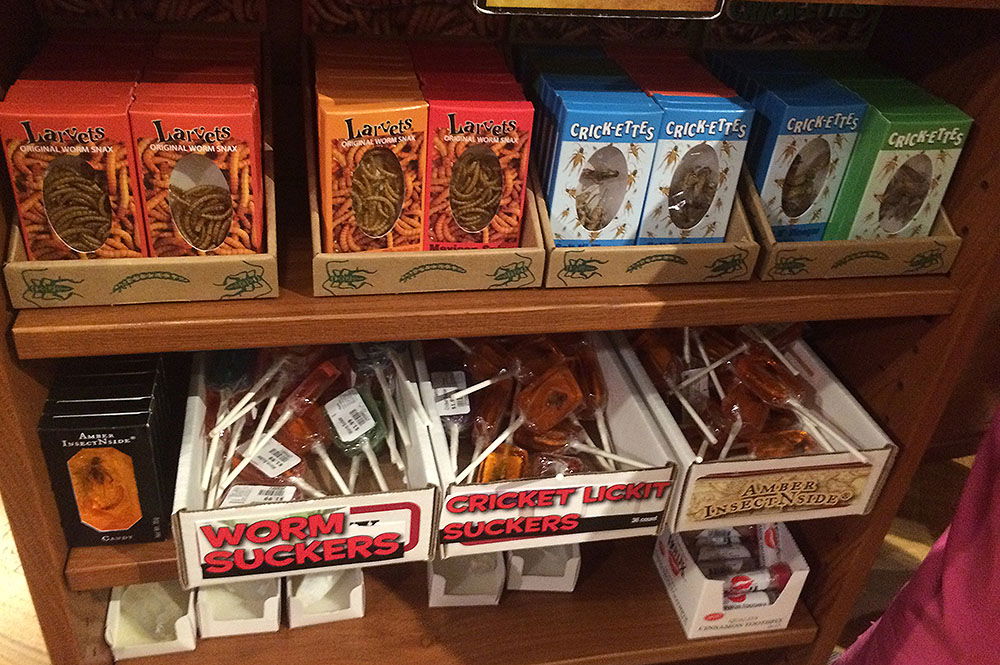 Explorer Vests
Do your kids love science and adventure? We have unique items they'll enjoy, including explorer vests so they can explore God's creation and fall in love with science.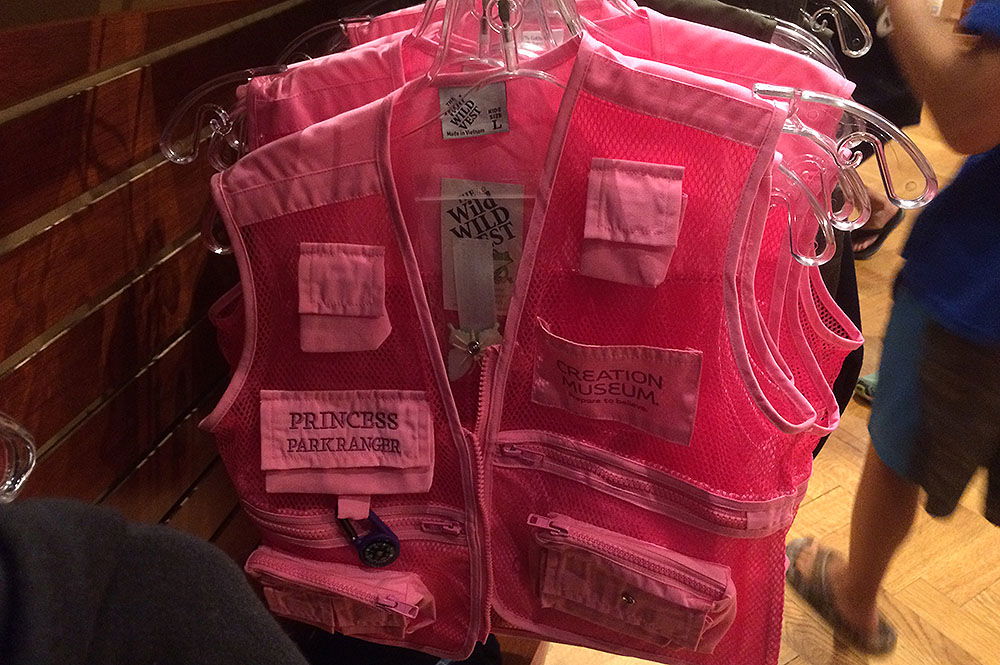 Big Books
Most bookstores and gift shops have their own set of books for sale. At the Dragon Hall Bookstore, you can even take home larger-than-life-sized books! Add one of these unique books to your home library.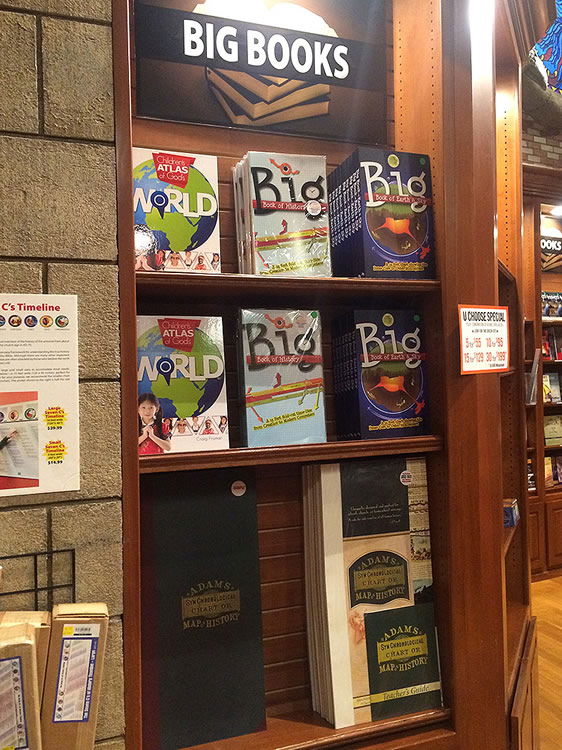 Be sure to make the Dragon Hall Bookstore a stop as you plan your visit to the Creation Museum. What unexpected sights or products will you find? Get your tickets today!