One of the must-see spots for Creation Museum visitors is our botanical gardens. All day, guests enjoy seeing our different water features, flowers, and plant life. However, walking through the gardens in the morning has several perks, and we have compiled a list of the top six reasons to take your walk in the morning.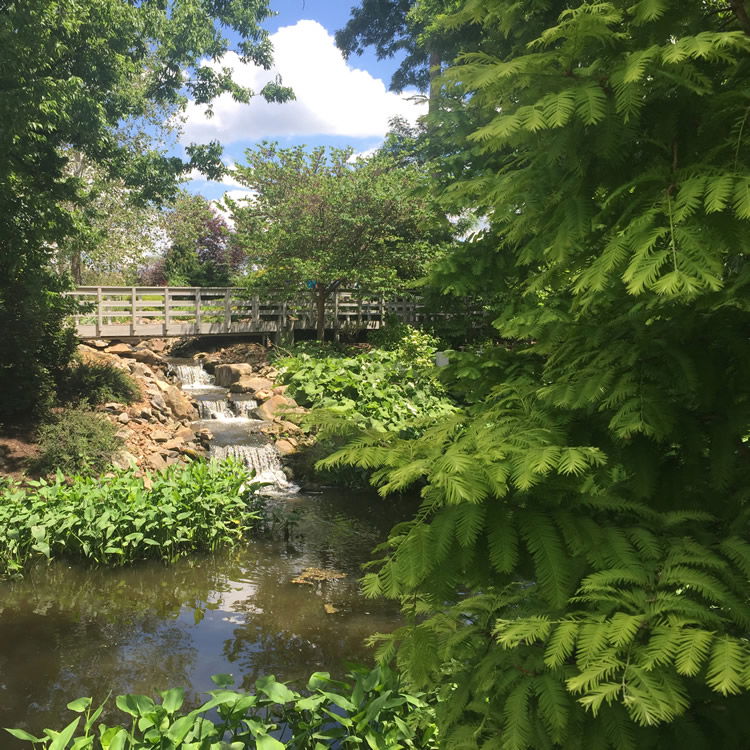 Cooler Temperatures
If you aren't a fan of the hot summer temperatures, the perfect place to start your visit is the botanical gardens. Mornings tend to be a little cooler before the heat and humidity have a chance to settle in for the day, but the garden offers plenty of shade all day to make sure you won't get too hot! With the cooler weather, you may even have the opportunity to get unique photos with dew on our plants and flowers.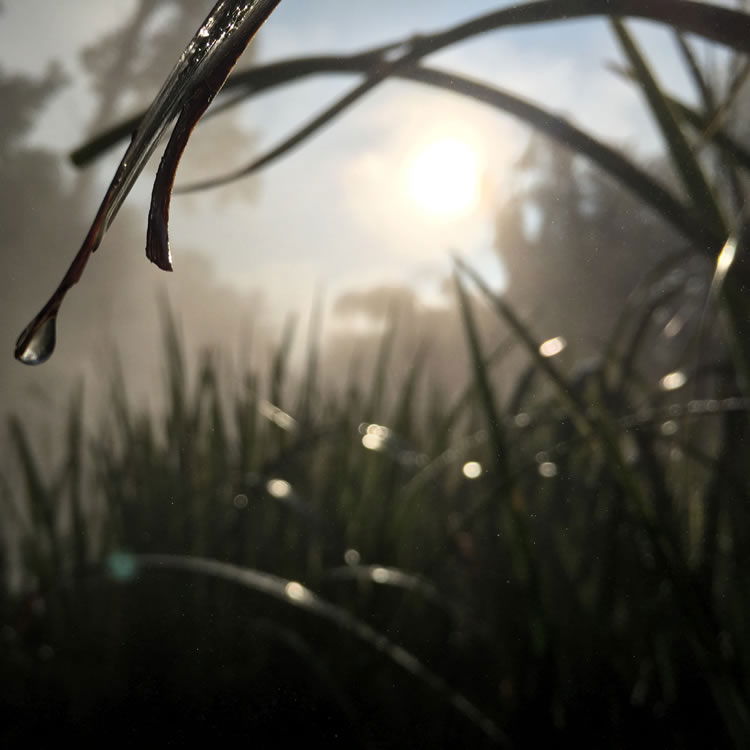 Stop and Smell the Flowers
Most guests start their visit inside the museum before venturing outside. One way to avoid the afternoon rush in the gardens is to head outside in the morning. Take your time to soak in the beauty of God's creation without worrying about feeling rushed by others.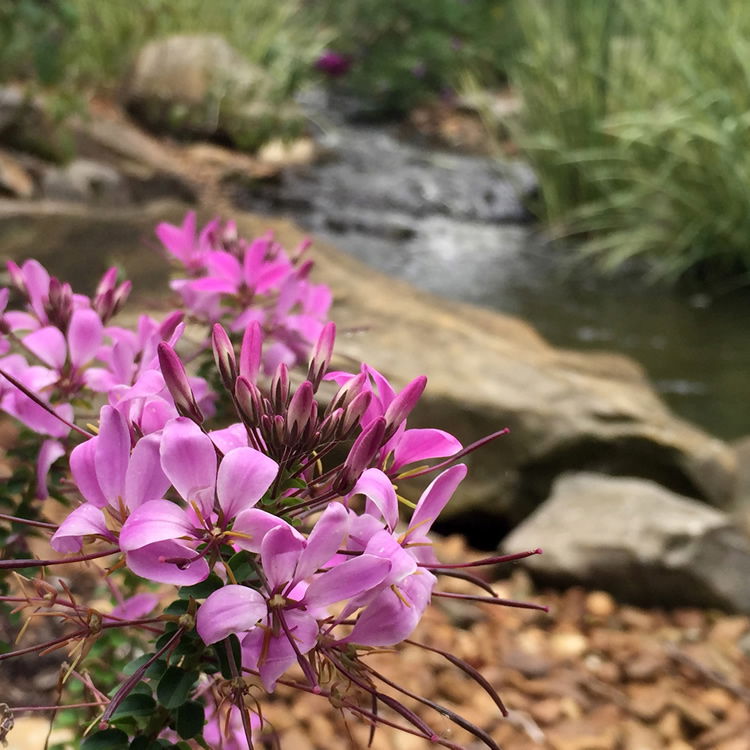 Reflect on Scripture
Throughout the gardens, you will notice special Bible verses on rocks. With fewer people outside in the morning, you will be able to spend more time meditating and reflecting on God's Word as the beauty of His creation surrounds you.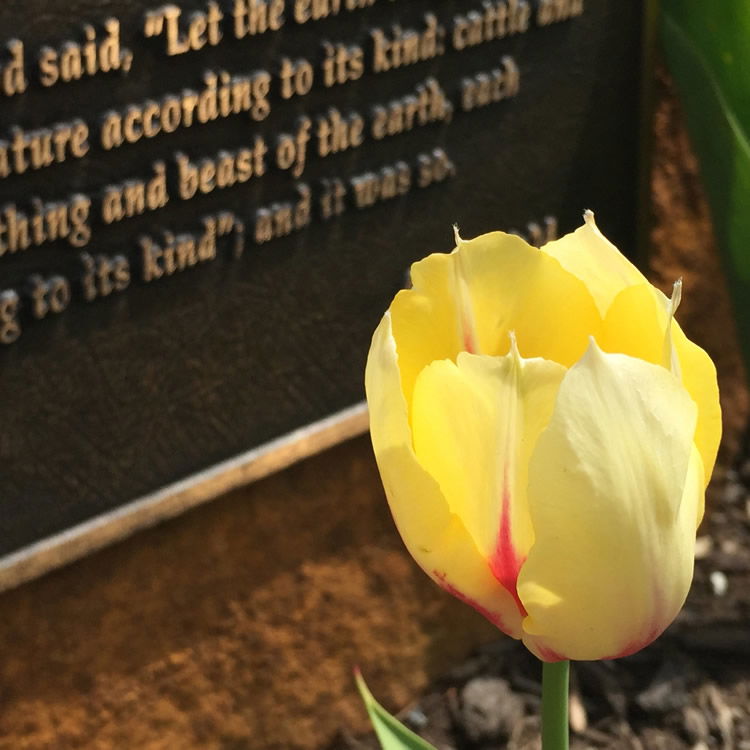 Better Lighting for Pictures
Do you enjoy taking pictures? The morning lighting enhances your shots so you can remember your peaceful walk for years to come. Since the sun is not as high, you won't have to worry about it affecting your images as you capture the beauty of the garden's scenery.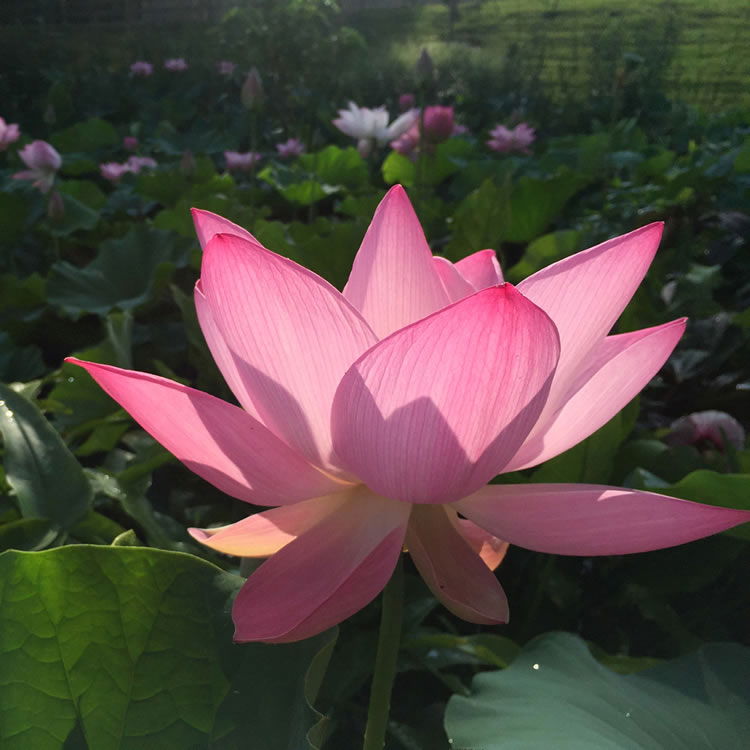 Birds and Butterfly Sightings
Our hummingbird and butterfly garden is specifically designed to attract these creatures. Enjoy the serenity of watching the butterflies and hummingbirds gracefully move among the flowers. Your opportunity to see or capture this sight increases in the morning when the crowd is more spread out.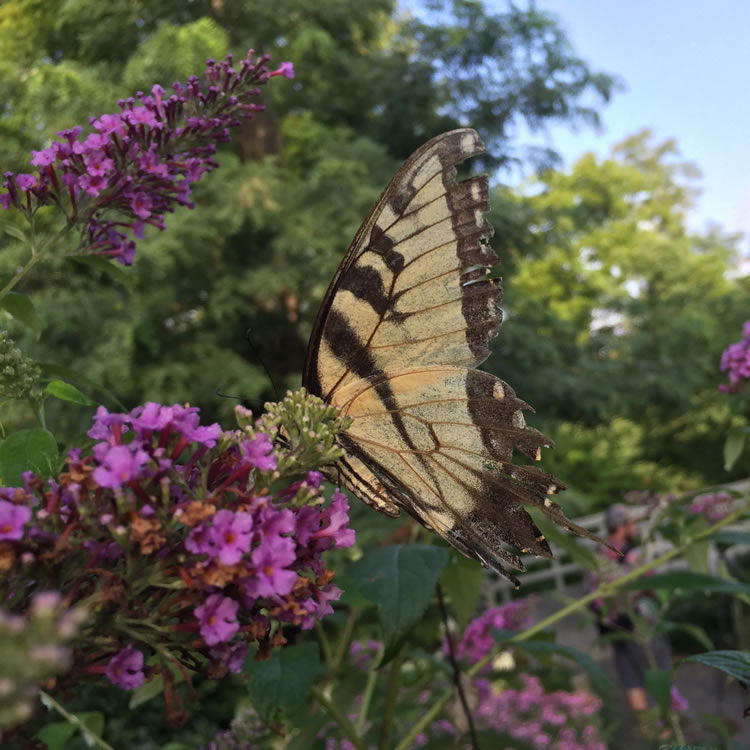 Meet Petting Zoo Animals
Our petting zoo staff take the animals for walks through the gardens in the morning as a form of enrichment. This gives the animals something different to do, is a good form of exercise, and helps them get used to their surroundings. Be on the lookout during your morning visit, and you might get to meet our alpacas, donkey, goats, or sheep as they take their walks.
Though morning walks have unique benefits, no matter when you take your tour through the botanical gardens, be sure to enhance your experience with the cell phone audio tour. Want to learn more about our gardens? Check out our events calendar to join one of our expert gardeners for the Beauty in Blooms tour.