Using a modified garage door opener, the Johnson Observatory roof takes about one minute to open and about one minute to close. After some sweet telescopes were donated to us, the Johnson Observatory was dedicated in 2012 at the Creation Museum. Answers in Genesis' astronomer, Dr. Danny Faulkner, explains some of the inner workings on the Johnson Observatory and explains how the roof works in this video.
You can come see the roof open and close in person when you come to one of our astronomy workshops like Sun Spotting and Stargazers. You will want to come early and stay late, though, to see the show.
It's so helpful to have this facility, built by our very own Answers in Genesis fabricators, to be functional night or day. One way that's possible is with the lighting system. You can turn the lights on to full brightness when the roof is on and you aren't looking at stars, or you can turn on the red lights when the roof is off and you are looking at stars. The red light allows you to keep your night vision (after your eyes adjust to the dark) and still gives you enough illumination to see.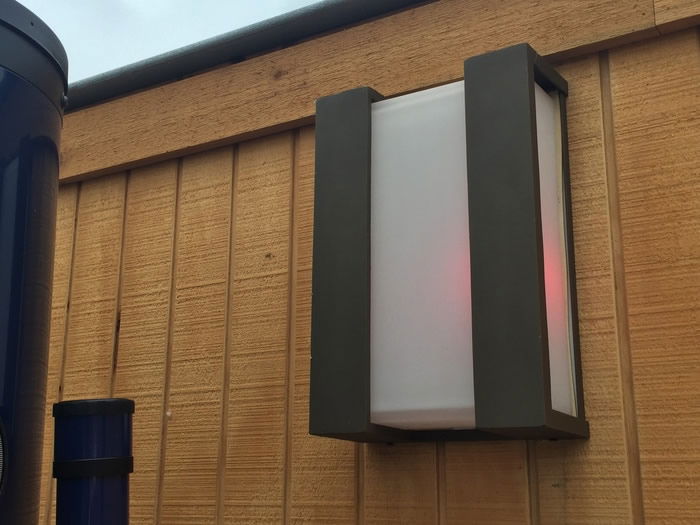 Other ways the Johnson Observatory stays functional year round is with a heater that runs in the winter and a dehumidifier that runs year round to protect the telescopes. The only thing is—just like Dr. Danny Faulkner mentioned in the video—that at any sign of rain, you must start closing the roof. There isn't any functionality (at least not yet) to keep the telescopes dry in a rain shower.