At the Creation Museum, we appreciate the many volunteers who travel from all across the country to serve with our ministry. We want you to meet one of our wonderful volunteers.
For over a year, Jenetta Gain and her husband Jonathan have volunteered at the Creation Museum four days a week in Advancement and Fabrications for the Ark Encounter.
"My husband and I decided that we wanted to spend our retirement years in a way that would count for eternity," Jenetta said.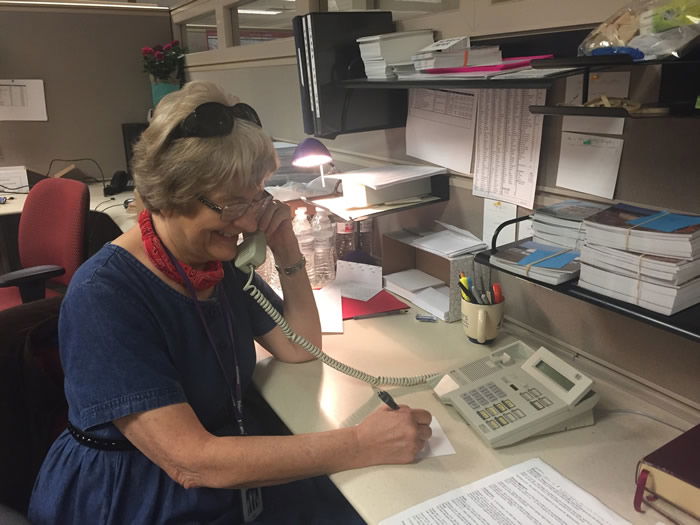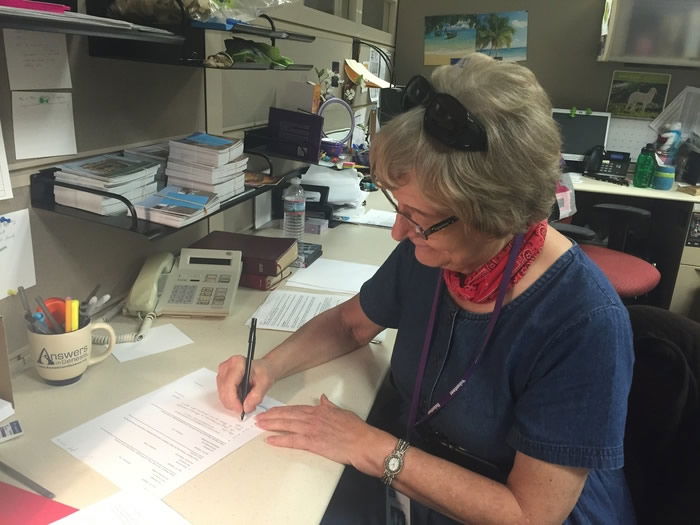 In the Advancement department, Jenetta writes letters and calls supporters to thank them for their contribution to the ministry. Though calling supporters is out of her comfort zone, she willingly steps out to serve the Lord in that way.
"One of the things I have found interesting is the way God has supernaturally given us the ability to do the work He has given to us to do here at AiG," Jenetta said. "I am naturally one of these very quiet people who can never think of anything to say, and making phone calls to supporters has been quite intimidating. Yet God has been so faithful to help me."
If you're interested in using your time and talents to volunteer at the Creation Museum, please consider filling out our volunteer application.