With the start of summer on our heels, we have plenty of activities at the Creation Museum to keep your days filled with fun. Bring your children along as well to avoid the summer boredom during their break and to equip them with solid biblical teaching for the upcoming school year.
Indoor Exhibits
Looking to avoid the summer temperatures? Take advantage of the indoor exhibits, theater presentations, and workshops. Venture through each of our exhibits where you can learn about creepy, crawly bugs; see how the Bible has been attacked and defended throughout history; and view our dinosaur-related exhibits, such as Ebenezer, our world-class Allosaurus fragilis skeleton.

You certainly won't want to miss seeing our Aliens: Fact or Fiction? show in the Stargazer's Planetarium. You will travel through the universe looking for answers to questions such as "Are we alone in this universe?" and "Are there answers in the Bible?" This is just one of our fascinating theater presentations, but you will want to check out the daily schedule when you arrive.
Outdoor Activities
If you don't mind the summer heat, head outside and explore the botanical gardens with our Beauty in Blooms Tour or uncover gemstones with our mining sluice. And make sure you take a ride on Gomer or CJ, our camels at the petting zoo, and get your adrenaline pumping by soaring through the air on the zip lines! All outdoor activities are weather permitting, of course.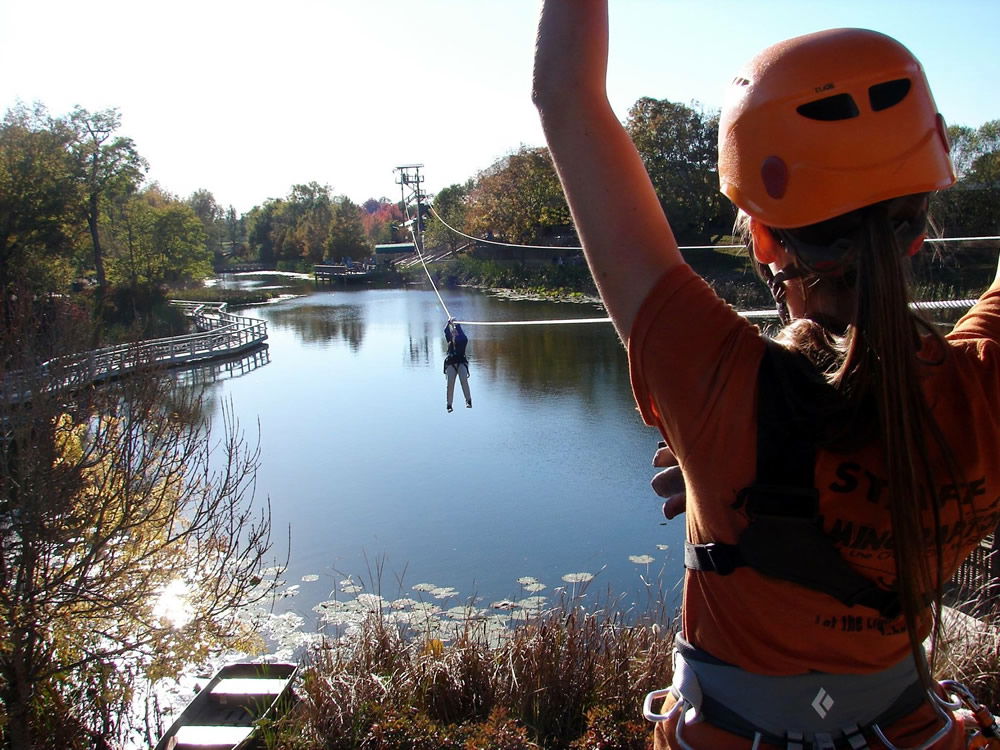 More Reasons to Plan Your Visit Soon
While planning your visit, be sure to check out the event calendar so you don't miss anything that you might enjoy. Time is running out on our More Kids Free promotion, which lets you get up to four kids tickets for free with the purchase of two adult tickets through June 30. In conjunction with the opening of our sister attraction, the Ark Encounter, don't forget we will be open for extended hours July 7 through August 15!