How does Uncle LeRoy's dark chocolate fudge get from the Creation Museum kitchen to the display cabinet in the museum lobby? It's all made in house by skilled candy makers who were trained by Uncle LeRoy himself.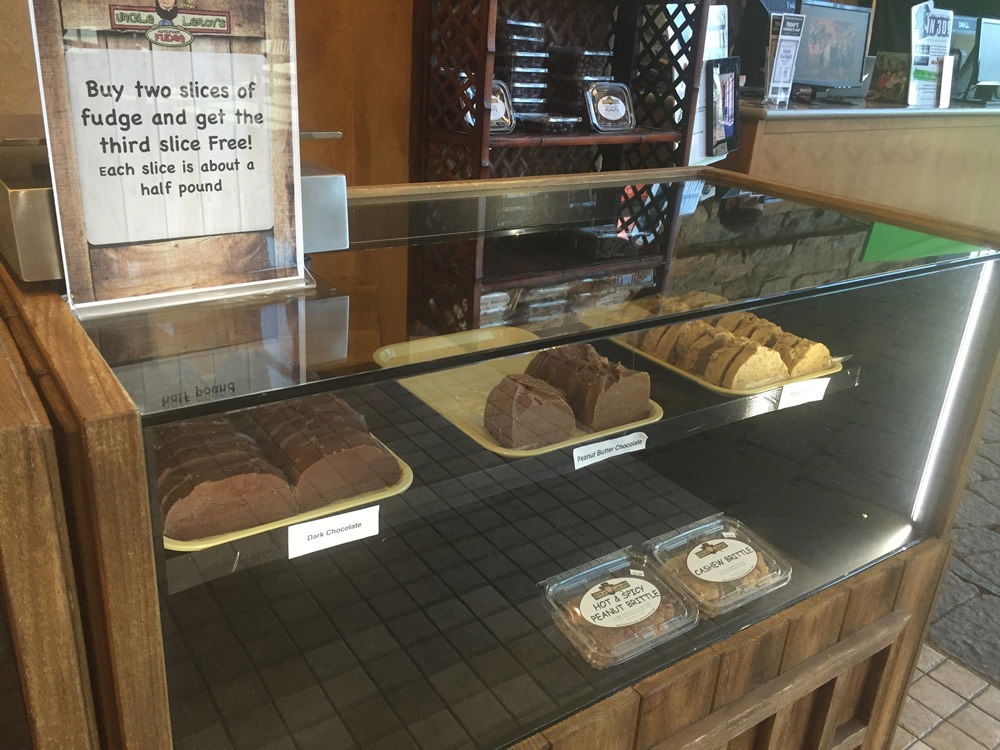 First, they take the raw ingredients (sugar, corn sugar, palm oil, salt, cream, butter, and chocolate) and add them to a huge heated pot. Then, a patient Uncle LeRoy's staff member stirs them together until the contents reach 233 degrees Fahrenheit.
Next, they get a team of two to lift the pot out of the heating element and over the marble slab. They pour the hot fudge onto the table, where it's kept in shape by a metal frame.
And then they wait.
Finally, once the chocolate cools, the team uses a paddle and spatula to shape the fudge into a sliceable loaf.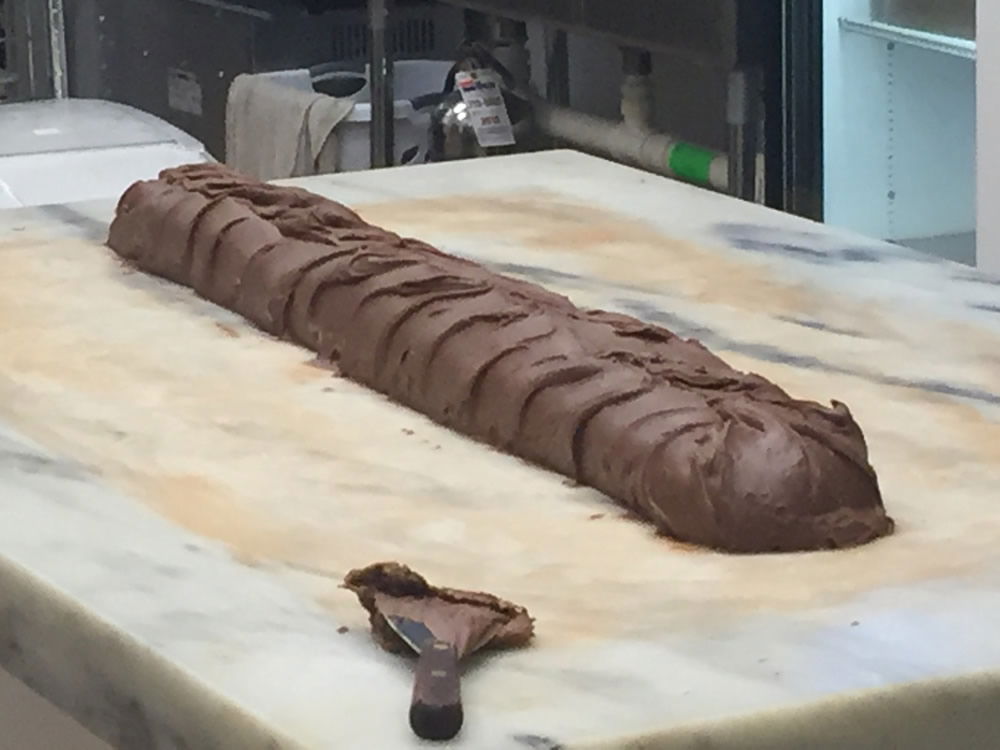 Next time you're at the Creation Museum, stop by the Legacy Hall lobby to watch the fudge-making in action! And definitely don't forget to buy a slice of any of our 8 delicious flavors to take home.
It's not too late to take advantage of the More Kids Free promotion at the Creation Museum. From now until June 30, 2016, buy two adult tickets and get up to four kids tickets free.