"Do you know of any other Christian facilities that run astronomy programs from a biblical perspective like this with an observatory and all these sorts of telescopes?" Ken Ham, president of Answers in Genesis, the Creation Museum, and the Ark Encounter, asked astronomer Dr. Danny Faulker.
"Not really . . . we're the biggest and the best out there right now," Dr. Faulkner responded.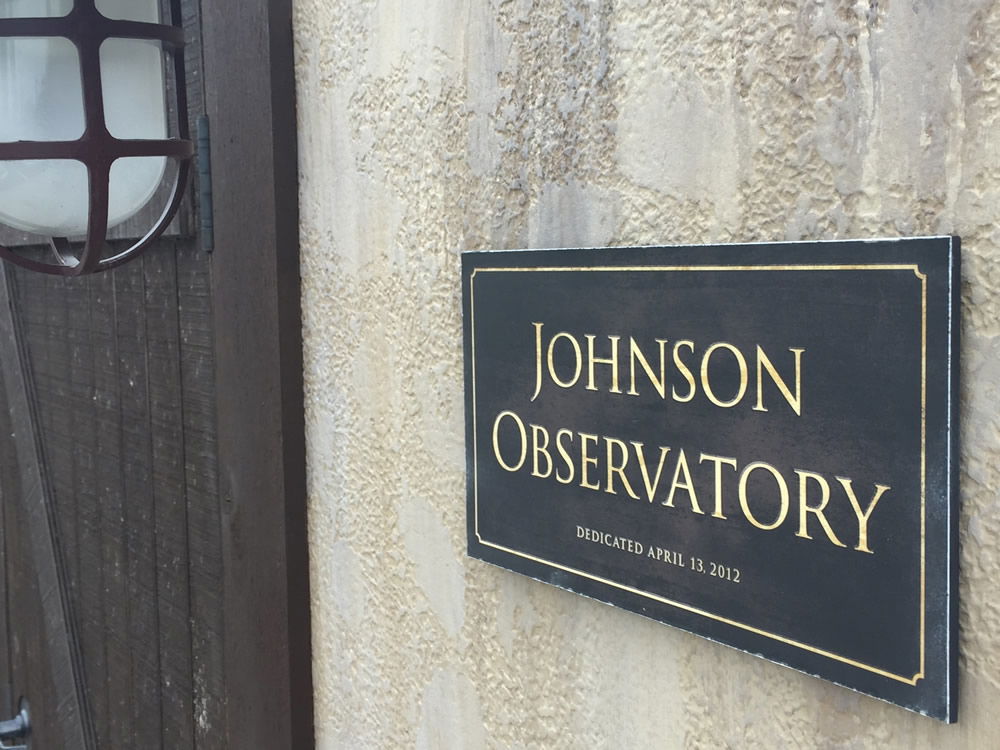 You're invited to come to the Creation Museum this week to check out one of those hands-on, family-friendly activities we offer here.
Our Stargazer's Nights (including the one this Friday, May 6 at 9:00 p.m.) is for astronomy enthusiasts of all ages! You can bring the whole family to look through professional telescopes, pick out constellations, and learn about the night sky from a biblical perspective.
Not sure what to expect at your Stargazer's Night? Take this quick tour of the observatory with Ken Ham and Dr. Danny Faulkner as they tell you a bit more about the telescopes inside and what you'll get to do on your night at the museum.
This video was originally a part of a live broadcast on Ken Ham's Facebook page. People all over the country are joining in to watch and comment on the happenings at the museum. You could be a part of the next live broadcast when you "like" Ken Ham on Facebook and watch for the notifications that he's live.
In the meantime, register for Friday's Stargazer's event! Find out more and sign up on the museum website.