The cutest, newest arrivals to our Creation Museum petting zoo are so excited to meet you in a few weeks!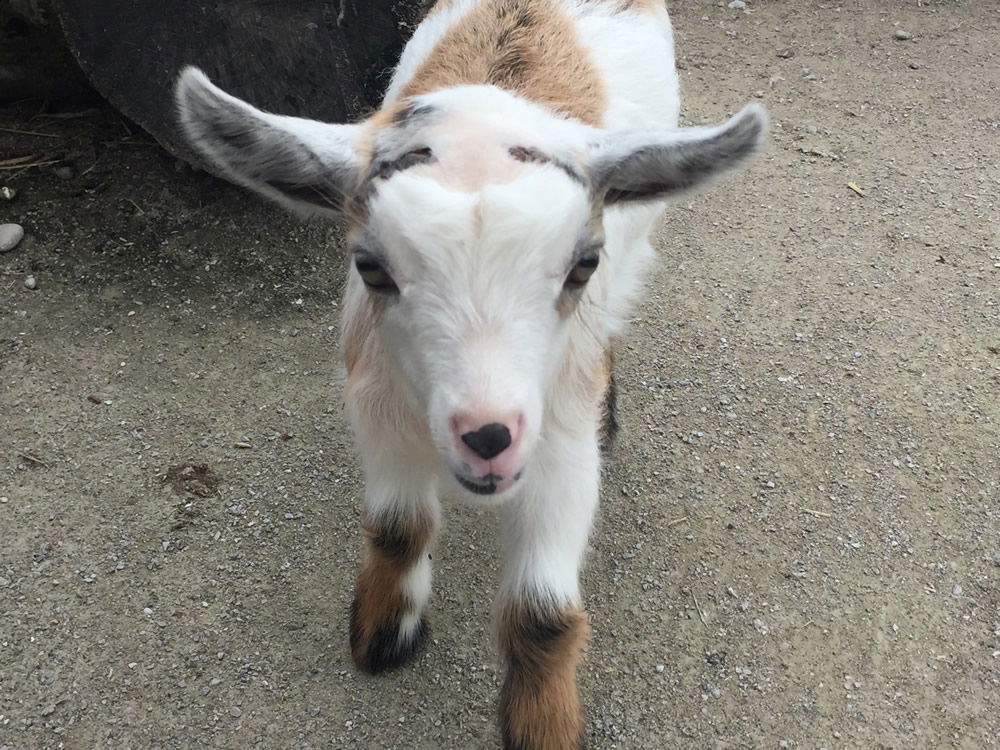 The three cute and curious pygmies love to climb, jump, run, eat, sleep, and explore. Right now they live in the Creation Museum barn, being cared for by our zookeeper staff until they are old enough and strong enough to interact with guests in a few weeks.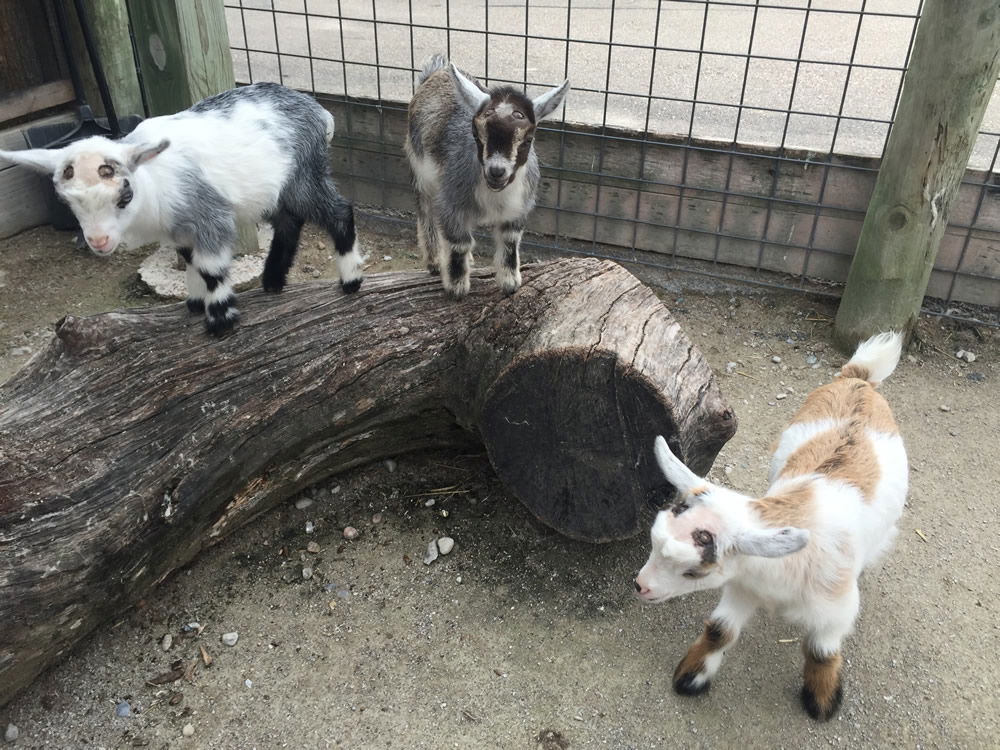 Ken Ham, president of Answers in Genesis, the Creation Museum, and the Ark Encounter, hosted a live naming contest for the baby goats on his Facebook. We had tons of responses, but the winner by the overwhelming majority became clear soon enough.
Find out what we've named these adorable pygmies in this name-reveal video (originally a live broadcast on Ken Ham's Facebook), and see how the zookeepers feed the goats with a bottle.
So there you have it! Peter, Edmund, and Tumnus, born just weeks ago on a farm in Pennsylvania, were donated to the Creation Museum's care by the Hoffman family. For now, they each eat about 5 oz. of goat milk replacer by bottle four times a day.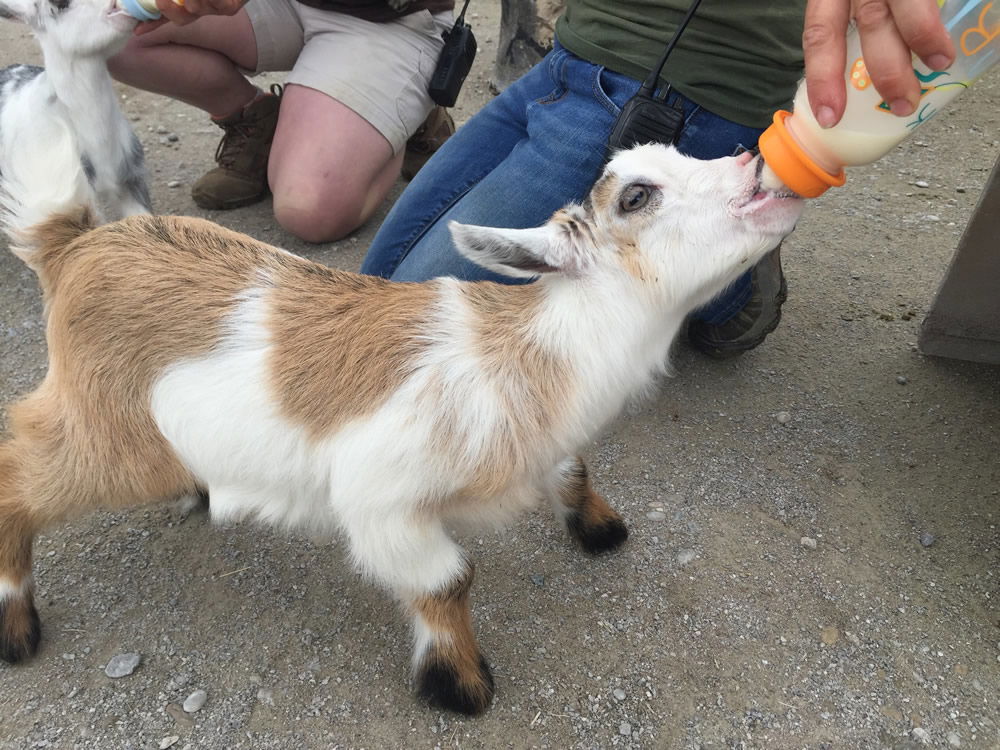 Of course, they'll be with us as long as the Lord allows, but they won't stay small forever. They're growing about half a pound per week, and in about a year they'll be fully-grown and 60 pounds each. In a few weeks, you'll get to watch as the zookeepers feed them their bottles twice a day, and not long after that, they'll be on exhibit with the rest of our petting zoo animals full time. Don't miss a chance to play with them before they grow up. The petting zoo is open during normal Creation Museum hours.