The zip lines and canopy tours at the Creation Museum can be a wild adventure—especially if your last name is Wild.
The Wild family, missionaries to a remote tribal people group deep in the jungles of Southeast Asia, made their way to the other side of the earth and to the Creation Museum in Kentucky! It was incredible to meet the family behind the reality DVD series "The Wild Brothers."
If you've been following their series, you know the four boys and their parents have a love for adventure; so we got them on board the Screaming Raptor Zip Lines and Canopy Tours course as quick as we could.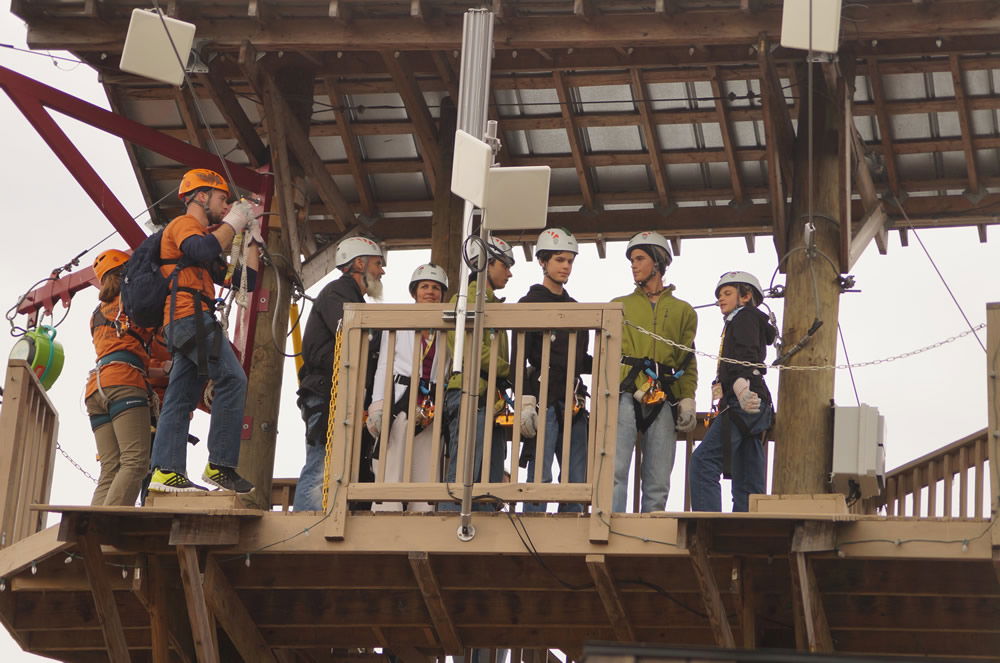 Here goes Asher (the youngest Wild) zipping across the lake and over the botanical gardens to meet his family on the other side.
And here comes Morgan (the oldest Wild brother) zipping safely and expertly to a landing on a zip line run through the woods.
Are you an adventure lover like the Wilds? Come on out to the biggest and best zip lines in the Midwest, and take a journey through the beautiful Northern Kentucky terrain with your family! Have you zipped before? Let us know how it was on the Screaming Raptor Zip Line Canopy Tours or the Creation Museum Facebook page.