At the Creation Museum, we are blessed with many wonderful volunteers who serve the ministry in various areas.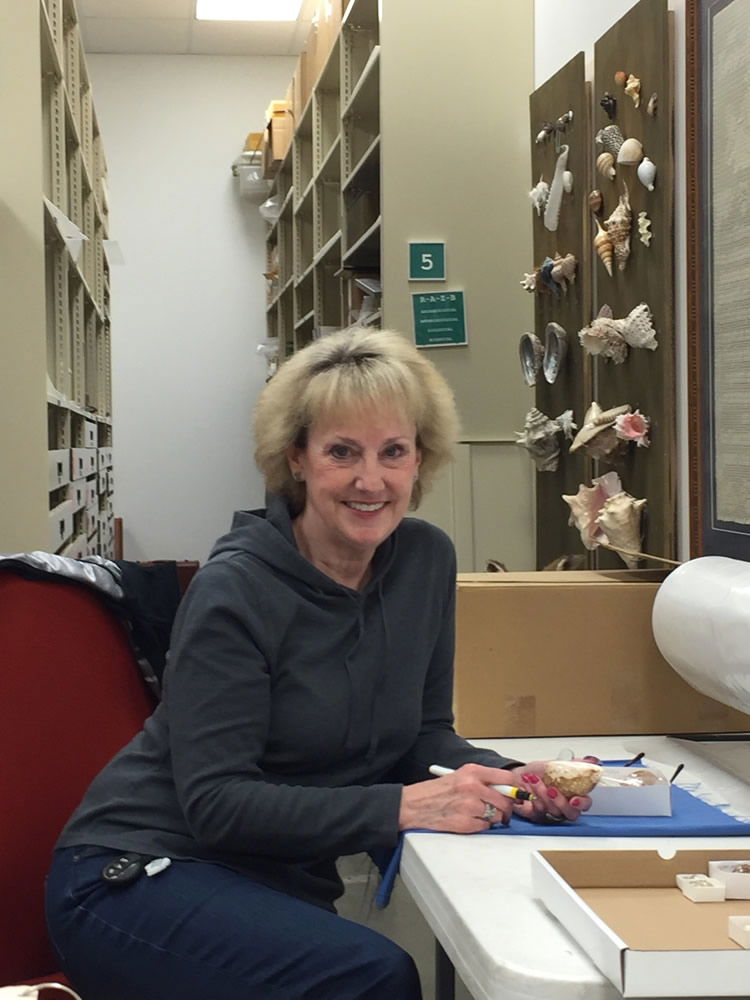 Two of these volunteers are Kathy and Larry Hereth. Following Larry's retirement from the Coast Guard, they moved to Northern Kentucky in 2007, approximately 9 miles from the Creation Museum. Kathy found out about volunteer opportunities at the museum, filled out an application, and has been a faithful volunteer here ever since.
Over the years, she has served in a variety of areas within the museum, but her favorite place to serve in is the collections area. For the past few years, she has helped process a shell collection donated by John Baker.
"I am consistently in awe and amazed at the beauty of these small gifts that God has placed on His earth for us, giving opportunity to thank Him and worship His creation," Kathy said.
While volunteering, Kathy had the unique opportunity to work beside butterfly and bug donations for Dr. Crawley's Insectorium and Ebenezer the Allosaurus.
"My volunteer job at AiG and the museum is a real blessing in my life and I look forward to any time I can spend there," Kathy said. "Working with wonderful Christian men and women and praying for their work, seeing their love for the Lord and their passion for the gospel message to be heard is priceless."
We would love for you partner with us through volunteering! If you're interested in serving, please fill out our volunteer application.