The coolest fossil ever found on a Creation Museum fossil hunt, according to AiG's geologist Dr. Andrew Snelling, was a half trilobite quite a bit bigger than a US coin.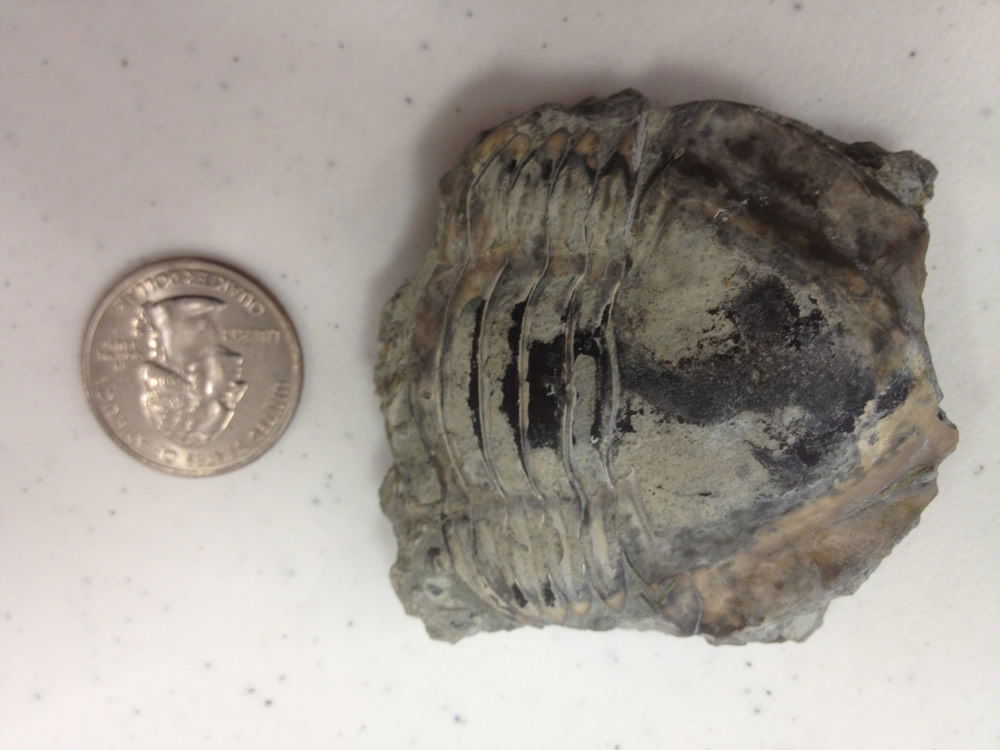 Almost everyone who joins us on these family-friendly hunts finds at least one cool fossil to take home. The group meets at Caesar Creek Lake in Warren County, Ohio, a safe location with incredible exposure to a cliff of fossil-rich rock layers (limestone and shale) and rubble. The rubble is always fresh in this area because the shale on the cliffs weathers out, making the limestone unstable and causing it to fall, so there is always an addition of new material at the base.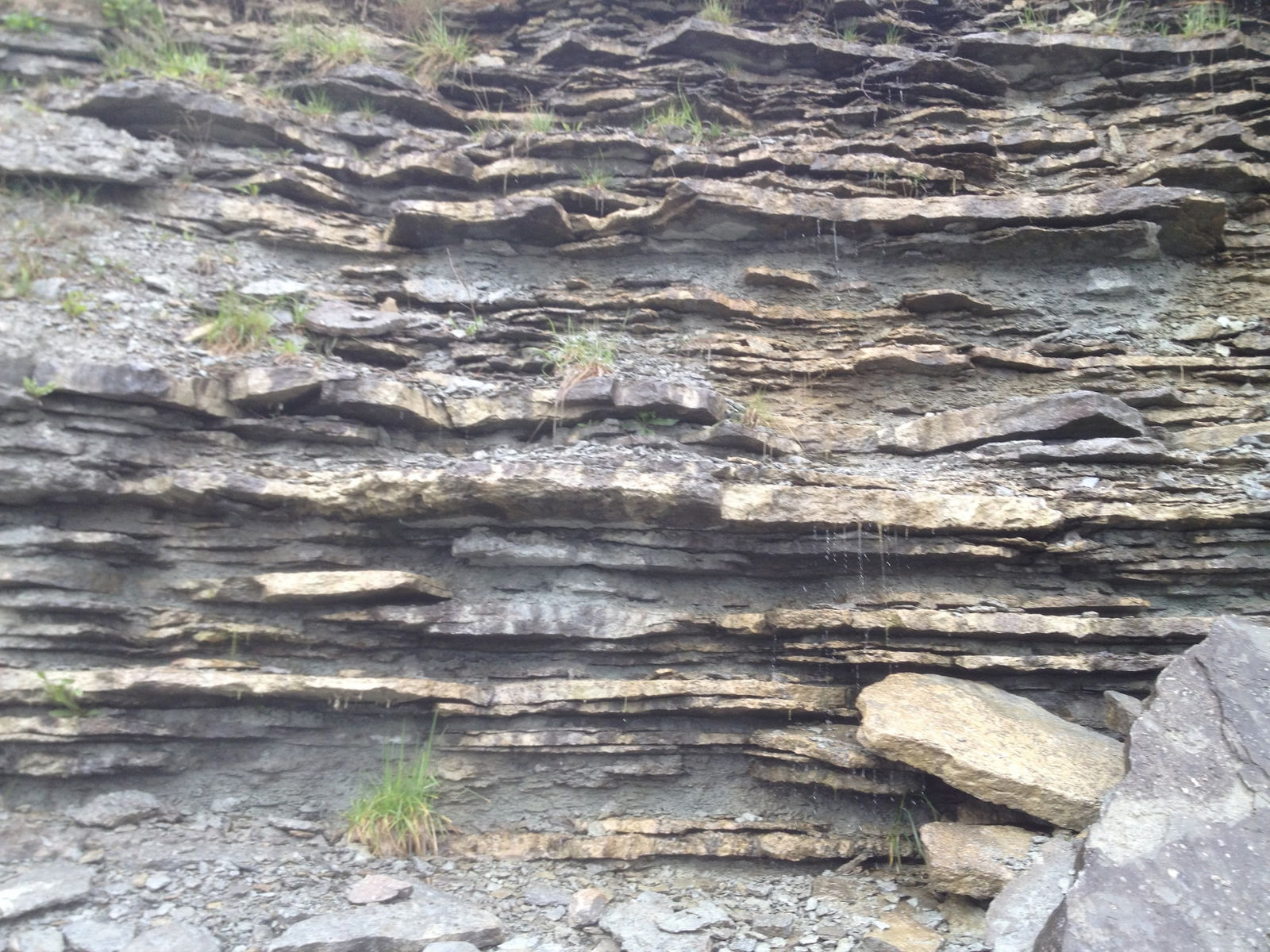 You have the opportunity to find fossils of shallow water marine creatures that died during Noah's Flood. You'll even get a handy dandy guide when you show up for the event that will give you pictures of what sort of fossils you're looking for. Some of the ones you might collect are nautiloids, horned coral, trilobites, brachiopods, crinoids, and so on.
Of course, fossils can be found in tons of places, even in the creek on the Creation Museum's property, but it's hard to find a place like Caesar Creek Lake that can accommodate large crowds and be safe for kids. Plus, Caesar Creek Lake offers beautiful park and picnic areas for your family to enjoy a nice day together after the hunt is over.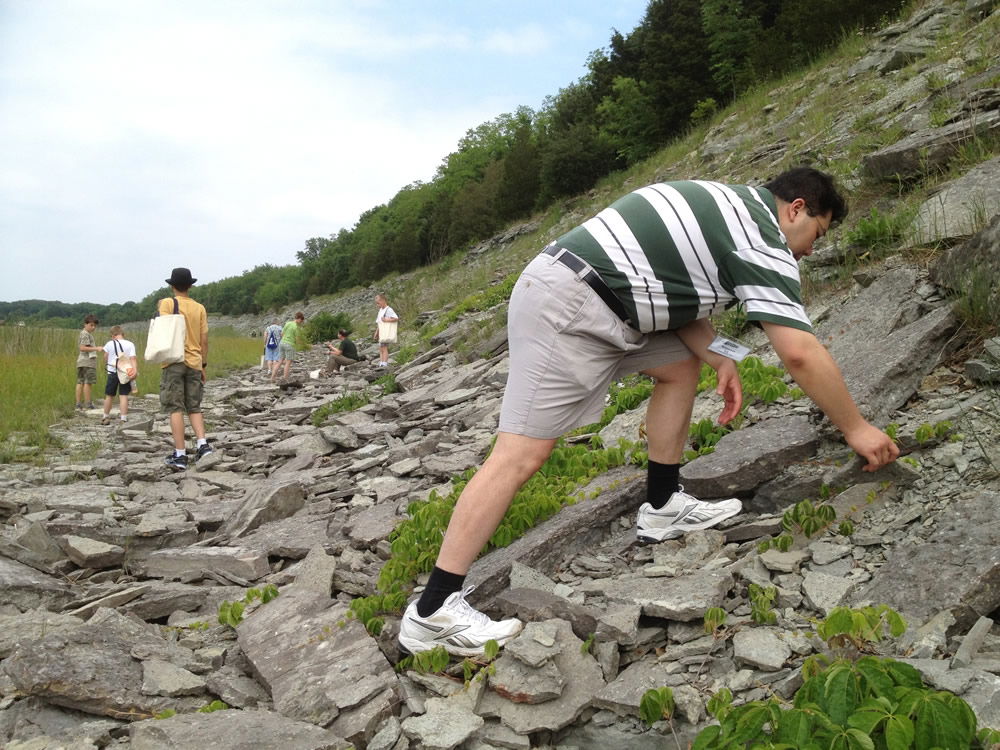 Anyone can do a fossil hunt on their own, but this event hosted by Creation Museum staff combines your fun day with solid teaching from God's Word that could even serve as a homeschool field trip. Throughout your day, you'll be challenged to think about why you can find sea animal fossils a thousand feet above sea level and 500 miles away from the nearest ocean. You'll learn about how Noah's Flood provides the perfect explanation for the fossils you find.
You'll learn about the arguments evolutionists often use to explain fossils and rock layers and how you as a creationist could respond to their claims.
Plus, the fossils you take home can turn into excellent gospel conversation points when you show your friends what you found and how these fossils are confirmation that God's Word is true.
It's not too late to join in the fun for the next fossil hunt happening on May 28, 2016. Find out more and register now.