Take a break from your busy day at the museum to pull up a cushion and listen to a Creation Museum staff member read a Bible-affirming book to your kids. Or maybe you're the one that likes to listen to books read aloud!
You'll get to take your pick from several of the Creation Museum's most popular children's books, many of them written by Answers in Genesis CEO and president Ken Ham. Each of the books is biblically-based, Creation-upholding, and enjoyable as it puts Bible accounts to rhyme in a kid-friendly way.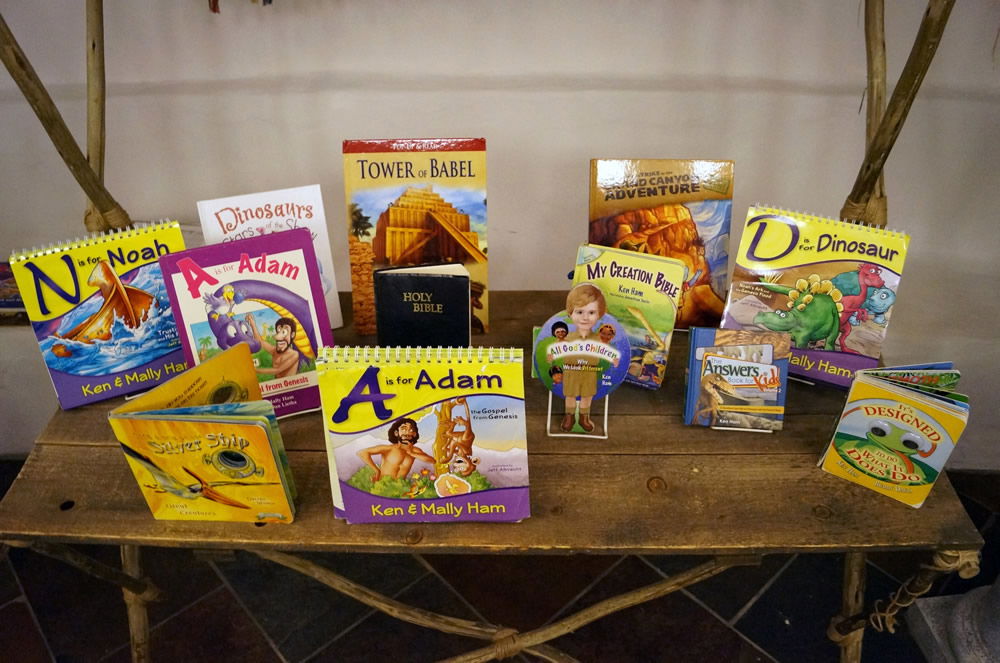 The program, Dino-Mite Readers, is offered most days at the Creation Museum. Just check the calendar online before planning your trip. You'll get to take a 30-minute breather from your day's activities to unwind in the chapel, a unique exhibit in the Creation Museum that's designed to look like a Hebrew synagogue during Bible times.
The fun part about Dino-Mite Readers is that each of the books on the table is available for purchase in the Dragon Hall bookstore, so if you like what you heard, you can read it again and again at home.