If you've been to the Creation Museum petting zoo, you've probably seen Cluck-Cluck, one of our Serama chickens. However, you probably haven't seen a chicken riding a camel—until now.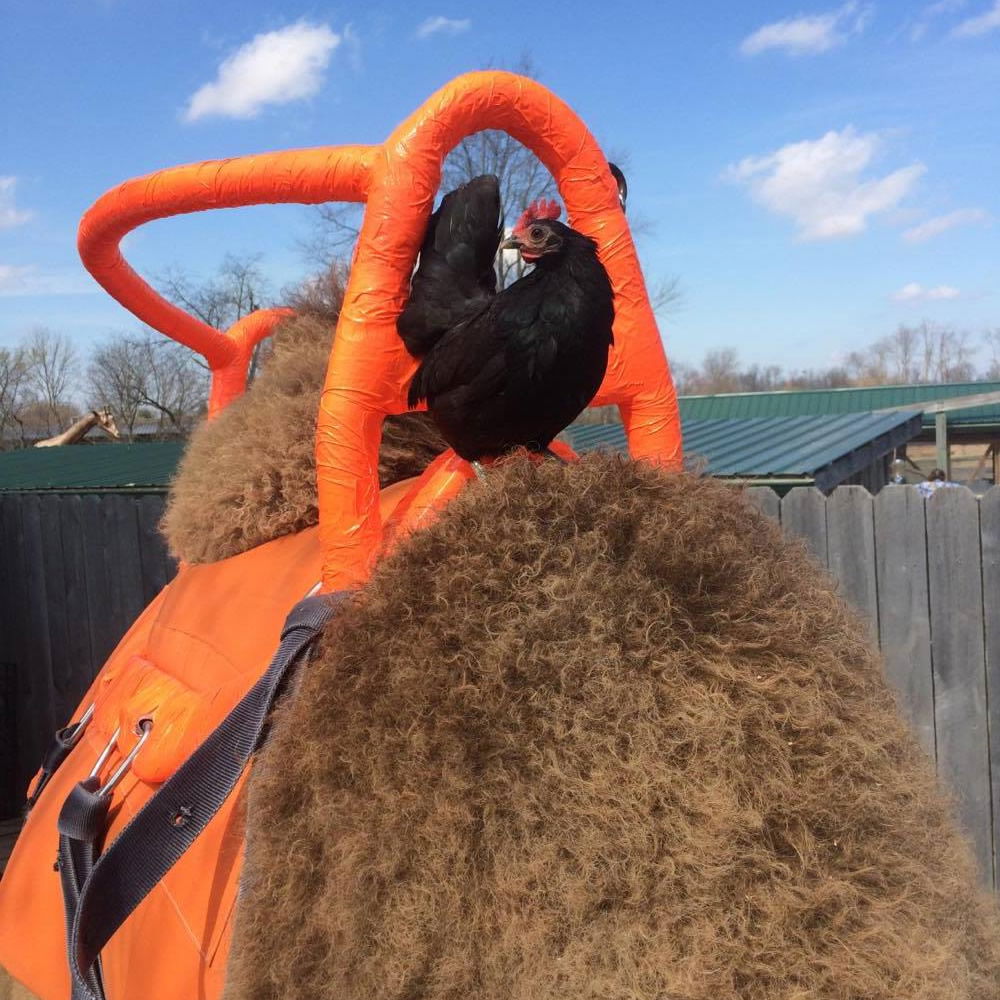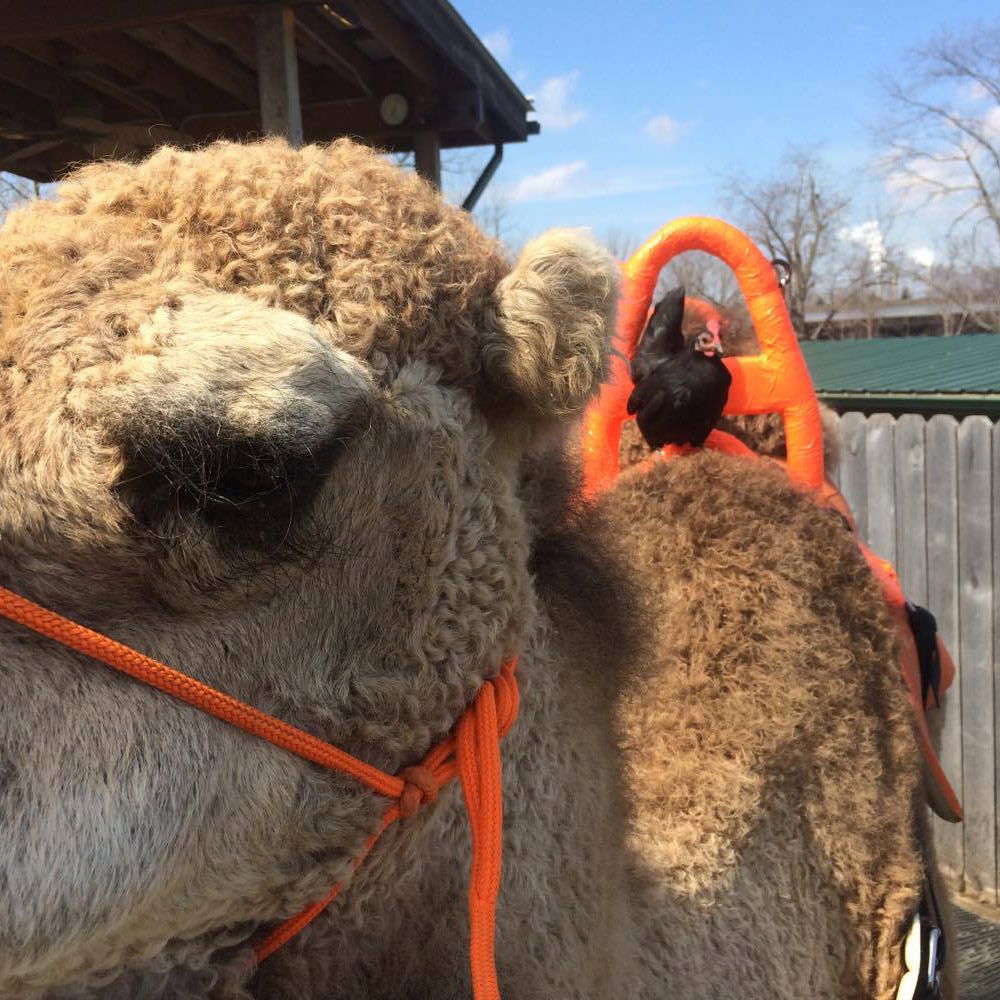 Don't worry—Cluck-Cluck doesn't go riding alone. She's in the careful care of Leanne Sarkisian, one of our zookeepers.
When you come to the Creation Museum, you can ride one of our camels too! We offer camel rides six days a week (weather-permitting).
When you ride, make sure to take pictures and video and post them on social media using #creationmuseum. We'd love to see your adventures!