The Creation Museum is home to 14 animatronic exhibits. Here are three of those exhibits you don't want to miss when you visit.
Listen to Methuselah share about his grandson Noah and God's faithfulness.
When you enter the Voyage Room, be sure to stop by to see our animatronic Noah. Guests may choose questions from our touchscreen and hear Noah respond with answers about how Noah gathered all the animals, how dinosaurs fit on the Ark, and more.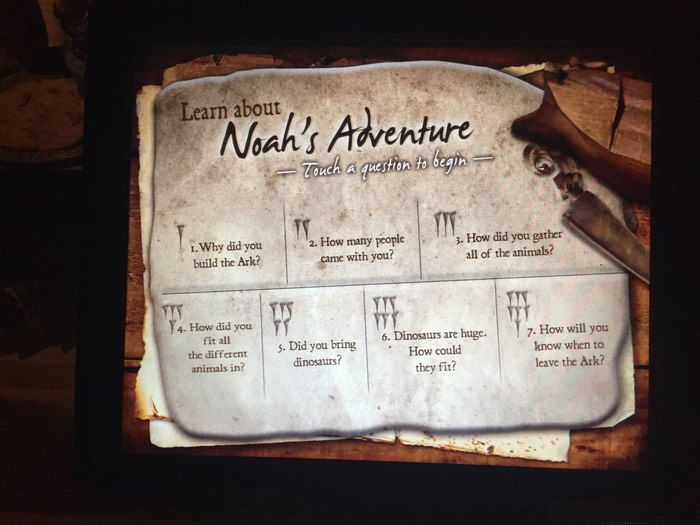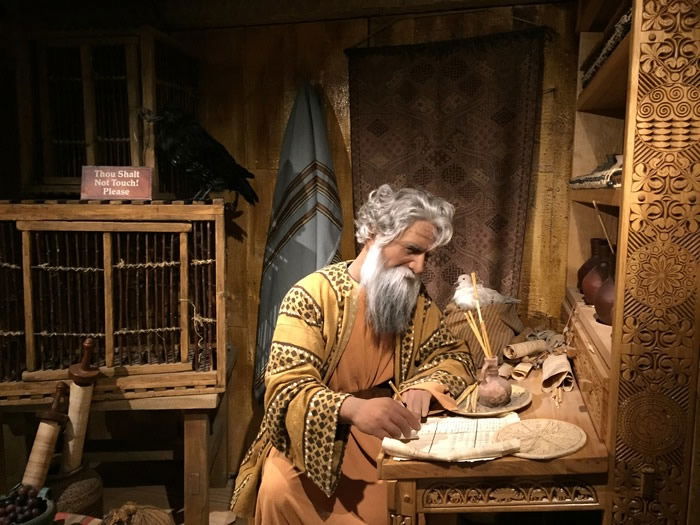 Speaking of dinosaurs—check out our animatronic raptor! This dino is a favorite for guests of all ages. Just don't stand too close!
Be sure to take advantage of our More Kids Free promotion. From now until June 30, 2016, get up to four child tickets free with the purchase of two adult tickets.