We uphold the truthfulness of the Bible and present the gospel at the Creation Museum. It's an excellent place to bring your out-of-town family and friends when they visit the Cincinnati/Northern Kentucky area during the Easter weekend. If you have the day off on Good Friday, take advantage of the holiday to do something fun! You could bring your group to enjoy the Scriptures in a new way as you stroll through the Creation Museum, plus you can experience the biblical account of the Resurrection in a special presentation on Saturday, March 26. On that day, you can attend Answers in Genesis speaker and researcher Tim Chaffey's talk, "He Is Risen: Casting Down Challenges to the Resurrection of Jesus Christ," and leave equipped to defend the historicity of the Resurrection. The event is free with your museum admission.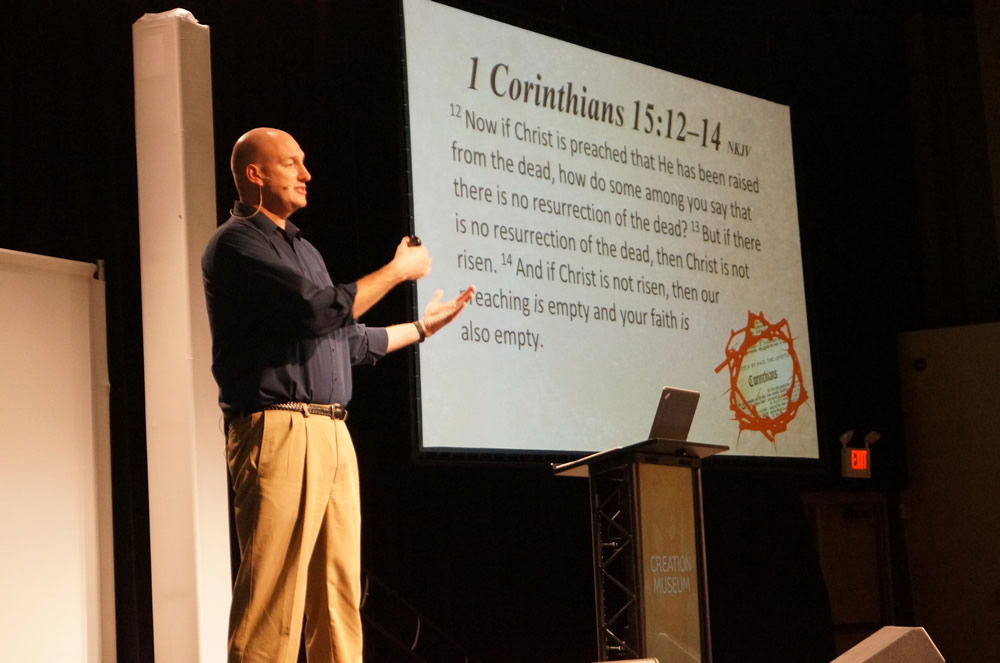 All Creation Museum tickets are valid for two consecutive days, so make a weekend of it and enjoy immersing yourself in God's Word. Plus, from now until the end of June 2016, you can buy two adult tickets and get up to four kids tickets free. Take advantage of this special offer with your family this Easter.
The Creation Museum botanical gardens will just be starting to bud, and you're invited to bring your family's Easter picnic to our grounds! We would love to enjoy our Savior together with you. Be sure to visit the museum calendar to see what other fun things you can enjoy while you're here.