We challenge you to find another job that lets you interact with the Bible, movie projectors, snakes, and dinosaurs all in one position. At the Creation Museum, you'll put to use your people skills, friendly personality, willingness to learn, and desire to serve. This spring break and summer, we are looking to employ students or anyone who has some time to spare and a need for some cash during the spring and summer rush at the museum.
"The museum is a worthwhile place to be because it's sharing the gospel and it's connecting with people," says Emily Bartlett, one of our experienced Creation Museum hosts. "It's not just serving their main needs; it's being there for them and asking them how they're doing and asking about their day. That's how you get to hear some cool stories."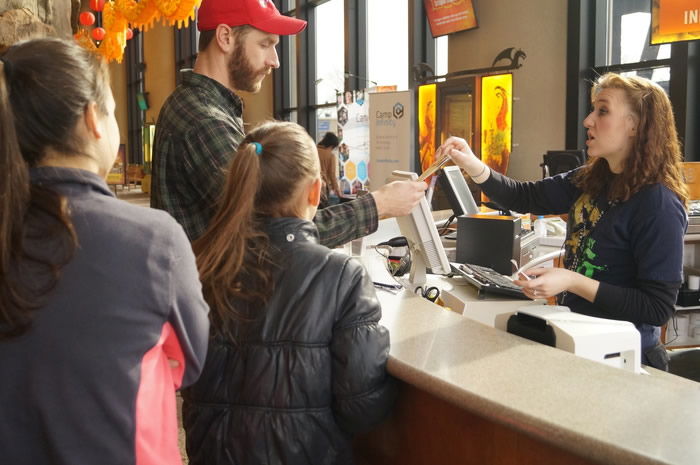 As other job perks, Bartlett also cited learning about the sciences and biblical history, working with great coworkers, and being a part of the larger mission of Answers in Genesis. Bartlett said that after working in the museum for several years, she's had the opportunity to read all of the signs and information and get equipped to answer people's questions about the Bible and to defend the Christian faith.
Departments served by Museum Hosts include Food Services, Guest Services, Housekeeping, Retail, and Petting Zoo. Whether you desire to focus on only one of these areas or enjoy the challenge and variety of working in all of them, this position provides the flexibility to work with your schedule and desired career path.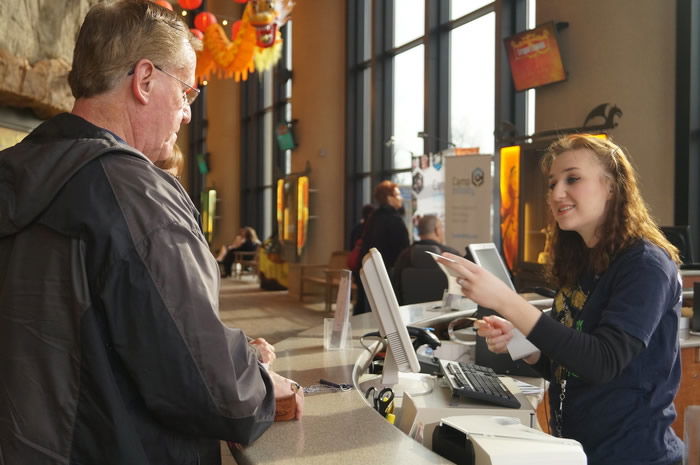 If you see yourself in the job description, we invite you to apply for a spring break or summer museum host position on the Creation Museum website.