On select days at the Creation Museum, you and your family can sing along with Buddy Davis's enjoyable, educational songs. You'll hear songs about cats, woodpeckers, the Ark, and especially Jesus Christ. Most of the songs in the concert are actually written by Buddy himself and pertain to the creation and gospel messages.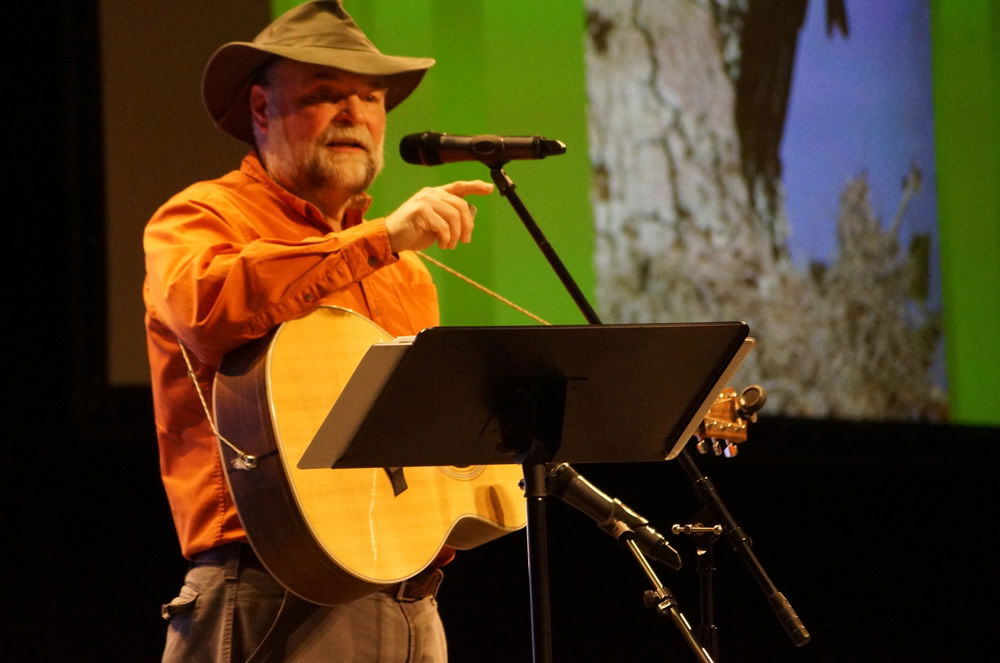 You're sure to be tapping your toes and humming the tunes when you leave. Buddy is a one-of-a-kind musician, dinosaur sculptor, adventurer, and actor who loves to perform for kids and adults alike. As he'll tell you during his concert, he's thankful for how God has allowed him to continue doing what he's done through the years, but he believes it's because of his faithfulness to share the most important news of all during each of his performances—the good news of Jesus Christ.
Before you plan your next trip, be sure to visit our museum event calendar to learn which days you can see Buddy perform live. You don't want to miss out!