As with the rest of the eastern United States, we were blessed with unseasonably warm weather during the Christmas season which allowed many of our guests to enjoy strolling through the garden of lights at Christmas Town with only a light jacket. But now we can confirm that winter is truly upon us here at the Creation Museum.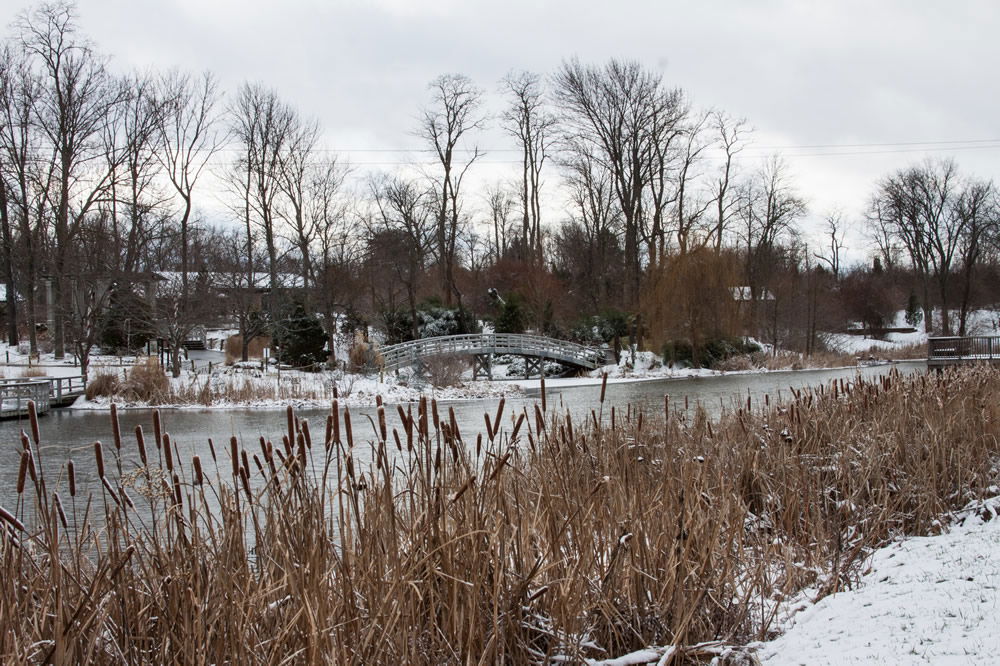 Sunday we woke up to a beautiful blanket of snow, and before that could melt, we accumulated a bit more early this week. It's so beautiful to see the trees, pond, and bridges in our botanical gardens covered with white! It certainly brightens up the view—especially when the sun is shining.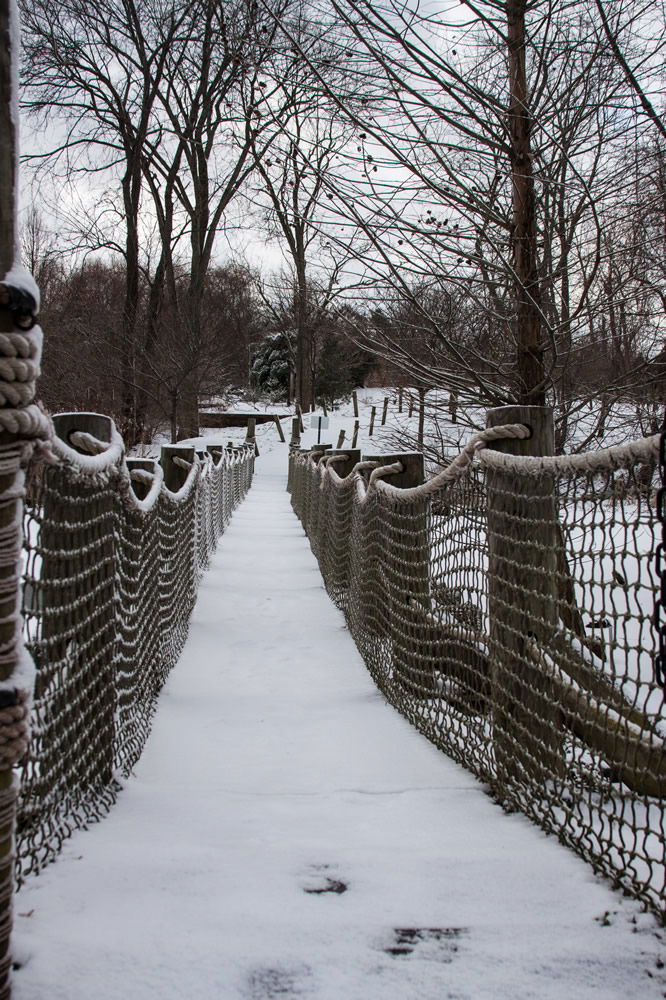 Just like in other southern states, the threat of snow here in Northern Kentucky can cause school cancellations, but it is extremely rare for us to close the museum. We have too many visitors from the northern states that just wouldn't understand why we are closed just because of a couple of inches of snow on the ground!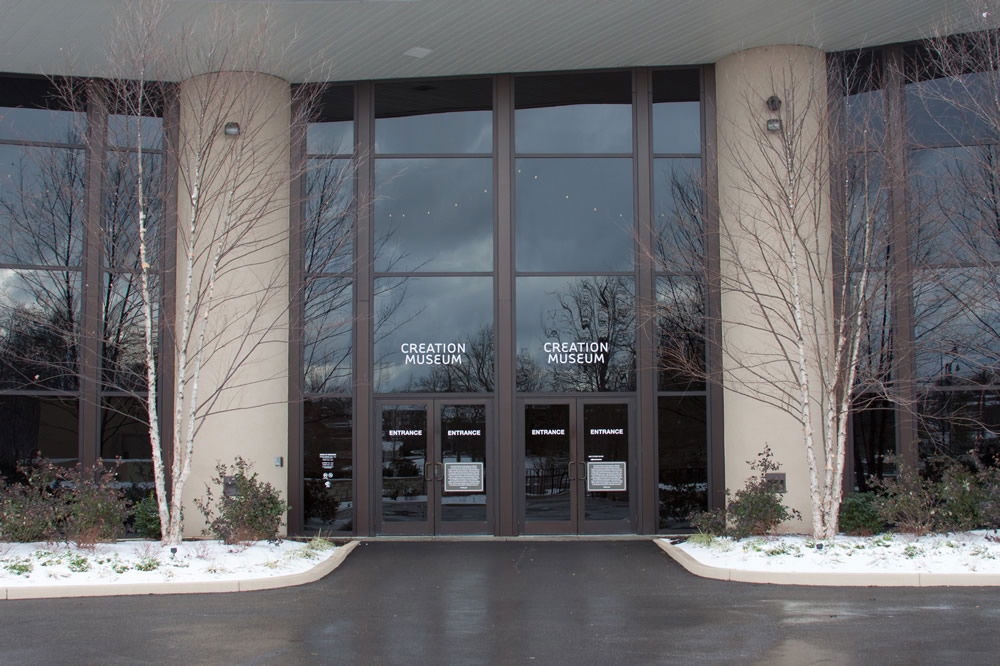 Next time school gets cancelled locally, parents should consider making their way over to the Creation Museum to enjoy a special kids free offer that is currently available! Don't worry, our grounds crew is always diligent to keep the parking lot and sidewalks salted and plowed for the benefit of our guests.
We invite you to make the most of a snowy day off of school and spend it with us learning and teaching your kids about God's Creation and biblical history.