Our museum staff and volunteers are getting excited for the opening night of Christmas Town tonight and for a spectacular Christmas season. Preparations are now complete for this event, meaning the museum's soundtrack has been switched over to the Christmas playlist, the lights are lit outside, the set for Ken and Buddy's Christmas performance is all ready to go, the food venues are prepared, and the statue of Mary, Joseph, and baby Jesus has been brought into the main hall!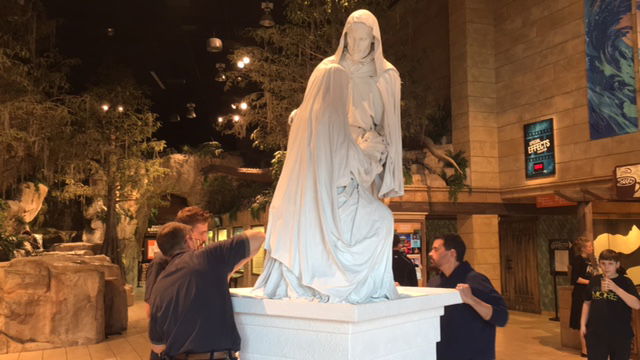 First they moved the large mastodon skeleton cast that stays in the main hall for the rest of the year to the side. Then they rolled the base out into the middle of the Main Hall.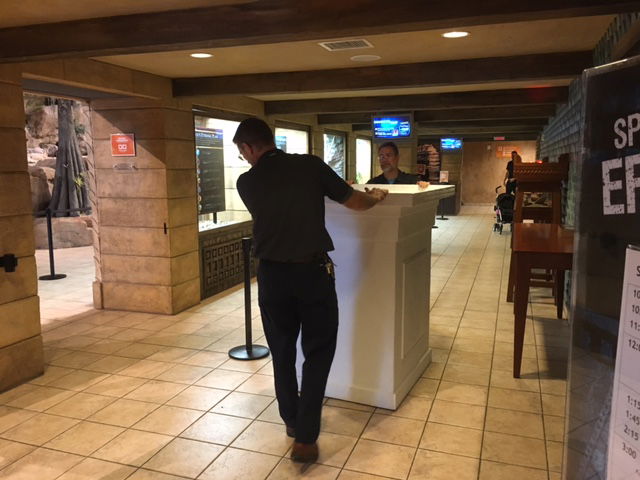 Finally, they lifted the statue of Mary, Joseph, and baby Jesus onto the pedestal where it will be seen by the thousands of guests who will be visiting the Creation Museum this December. Will you be one of the many guests who will join us for this amazing, free program? We invite you to come out to see the spectacular light display in the botanical gardens, the live Nativity, the show with Ken and Buddy, and the magi drama. Also, for a reasonable cost, you can taste the delicious turkey dinner and wander through the museum learning about God's creation!
Enjoy this video of the garden of lights taken with our drone from high above. Notice the various zones of color. When you visit the gardens, be cognizant of the various beautifully-lit areas as you stroll around the lake.