On Saturday, December 5th, enjoy for free Christmas Town at the Creation Museum—the Deaf-friendly way!
American Sign Language interpreters will interpret the hilarious Christmas Program with Ken Ham, Buddy Davis, and Noah at 4 PM. In a music-filled Christmas program that is fun for the whole family, Ken and Buddy will take you on a journey through time where you will get to meet Noah and other special guests!
From 5–8 PM, Christmas Town free events include:
Marvel at the wonder of the Savior's birth while you take in the live Nativity.
Stroll through the spectacular display of dazzling Christmas lights in the gardens.
Watch the live drama The Magi (ASL interpreted) to discover who the wise men were and find out how and why they followed the star.
Shop in the Fair Trade Christmas Marketplace.
Enhance your visit during Christmas Town with add-on events (5–8 PM):
The Christmas Star planetarium program which will be closed-captioned. Learn about the mysterious "star in the east" that heralded the birth of Jesus and guided the wise men to him. $7.95 per ticket.
Enjoy a hot turkey lunch or dinner with your family in the café. Only $6.99 per meal.
Treat yourself to a zip over our three-acre lake surrounded by the beautiful brilliance of the Garden of Lights! $29 per person.
Admission to the museum exhibits is $5 after 5 PM.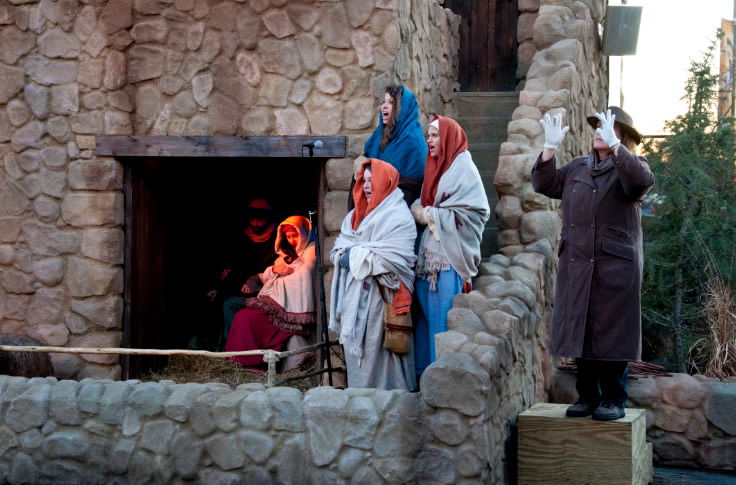 Invite your Deaf friends to this amazing, Deaf-friendly event on Saturday, December 5th, from 5–8 PM.