Have you ever wanted to spend the night with the dinosaurs? If your group books a Creation Museum Overnight, you may even get to sleep next to our Allosaurus!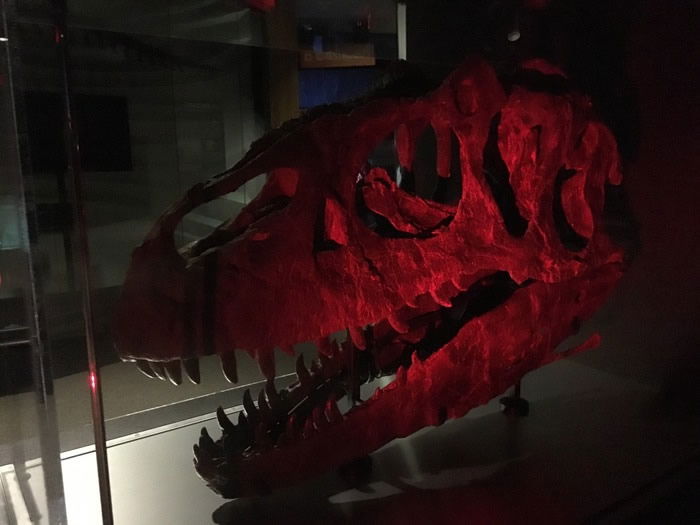 Groups of 34 to 78 can participate in this amazing adventure. Your overnight adventure begins with a late arrival after the museum has closed for the day. You also experience a flashlight tour through the darkened museum, a snack, and several entertaining and educational videos. After spending the night sleeping in the museum, your group will enjoy breakfast in Noah's Café, catch an early planetarium show, and then be able to tour the museum during regular operating hours on day two.
Visit our overnight page for more information, including how to book your group's visit. These programs are so popular that we sold out all the available spots for 2015 months ago and currently only half of our available spots for 2016 are still open!