When was the last time you felt an adrenaline rush? Can't remember? Well, it's time to swing by the Creation Museum and give Screaming Raptor a try! We have something for all ages!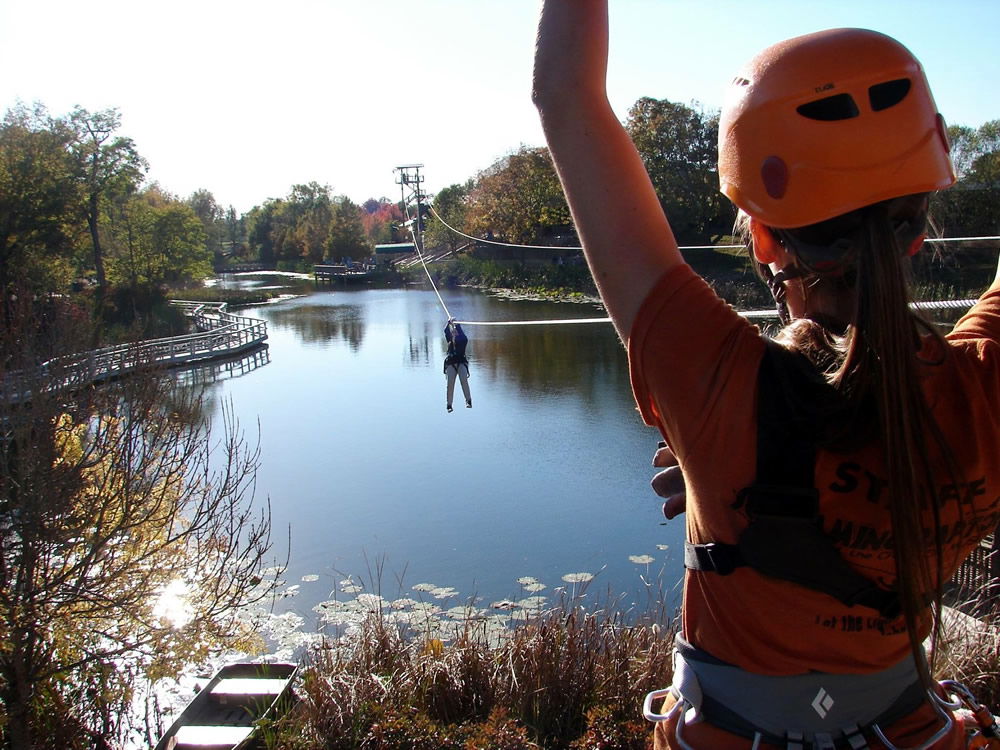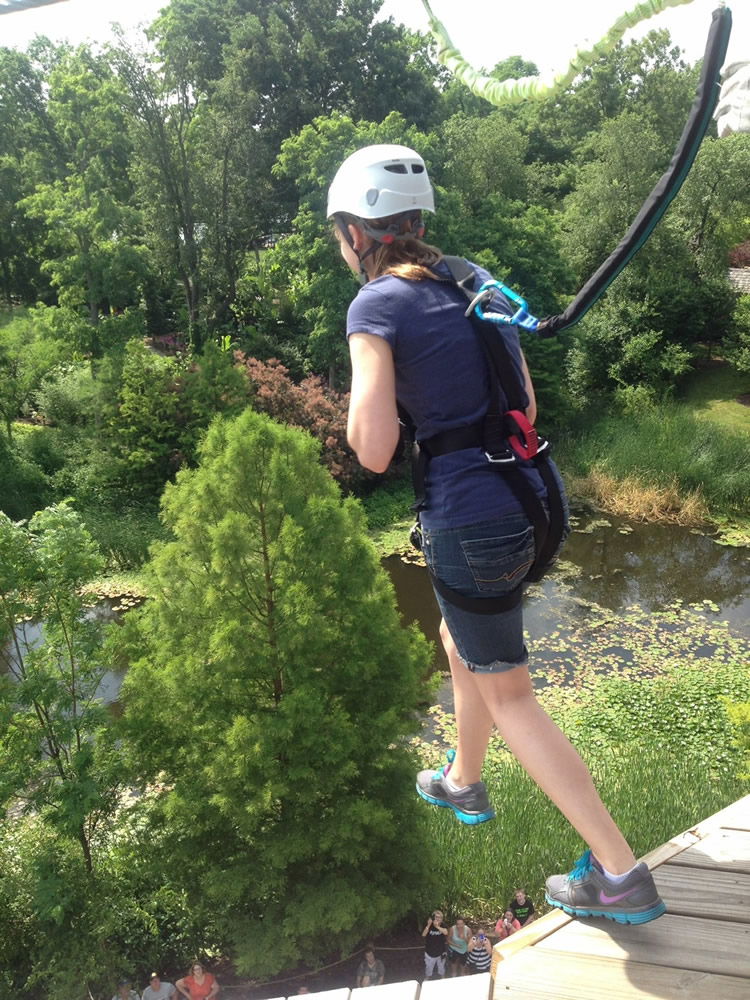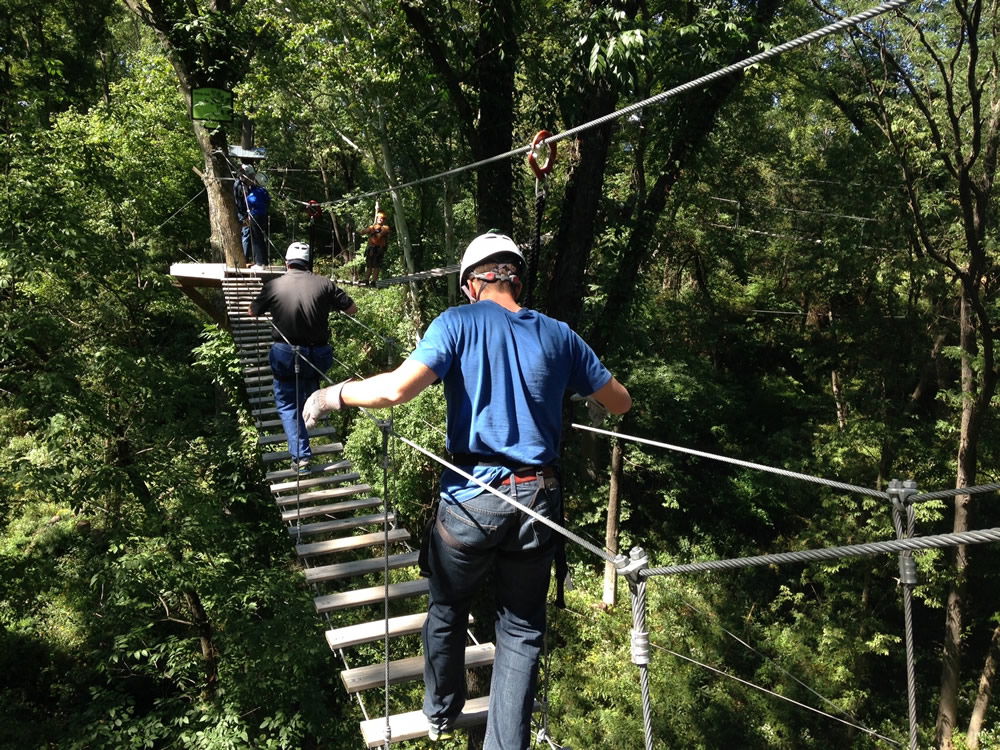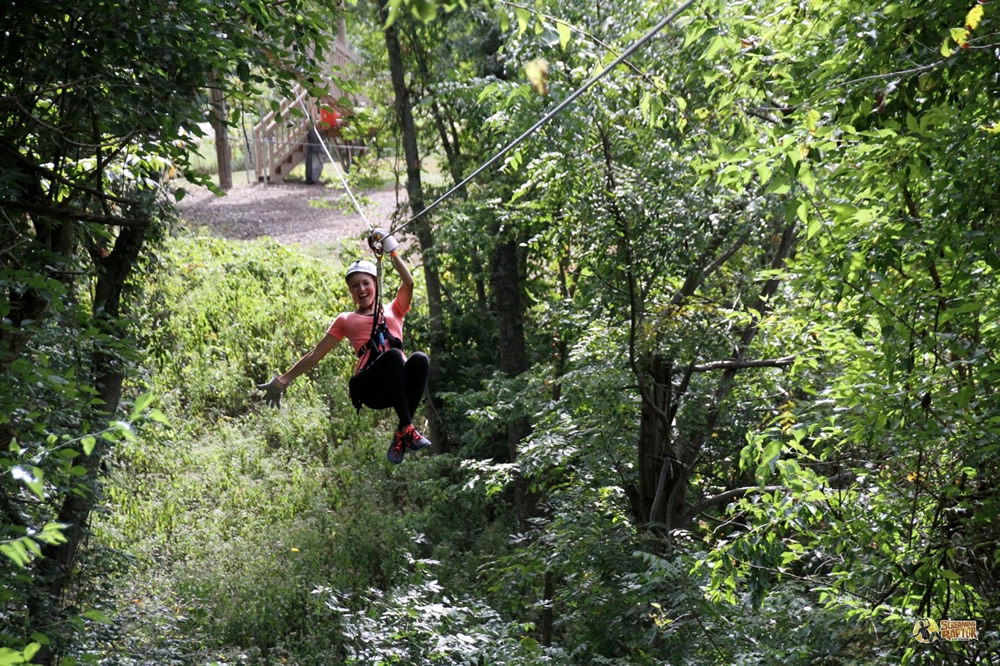 Are you planning to visit the museum during the Christmas season? Once again the popular Christmas Town program will feature the opportunity to ride a zip line over the museum's scenic, three-acre lake—and soar over the most spectacular Christmas light show in the Tri-State.
The museum's large gardens are currently being transformed into the Garden of Lights, featuring a breathtaking display of Christmas lights. Previous visitors have indicated that it's the most dazzling show of Christmas lights in the entire region. From the zip line you'll get an amazing view of this spectacular display.
Tickets are only $29 for this special Christmas Town version of the Ptero-Soar experience at the Screaming Raptor Zip Lines. These tickets are available on Christmas Town evenings after 5:00 PM (December 4, 5, 11, 12, 18, 19, 26, and 28, 2015). Reserve your tickets today!