We're excited to say the staff at Answers in Genesis and the Creation Museum is already gearing up for another Christmas Town. Since we are already receiving calls about this year's dates, we wanted to give our readers some advanced notice of the schedule. Last year we had around 25,880 guests visit on one of the eight nights, and many of them are from out of town, so they need to know in advance what our schedule will look like this year as well.
As in the past, we will be hosting every Friday and Saturday night in December with one exception, Christmas Day, which falls on a Friday. Our eighth night will be Monday, December 28. If you have not experienced our festivities, plan to visit this year and enjoy our live Nativity and Garden of Lights.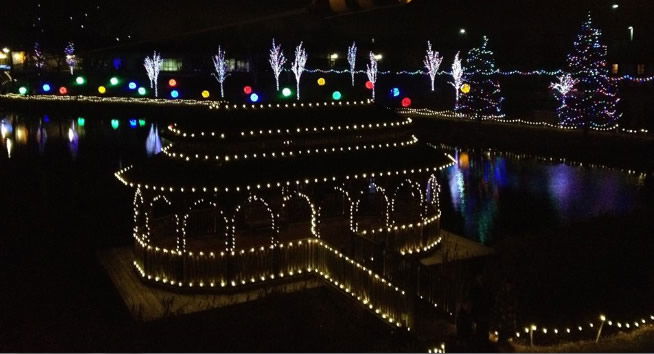 New this year is a different performance at 4:00 PM on Christmas Town nights and a fair trade bazaar. And as always, there will be new light displays added to the tens of thousands of lights in the garden and more tasty treats to enjoy while taking in the splendor of the evening. Best of all, the walk through the Garden of Lights and the viewing of the live Nativity is absolutely free! But be warned, there is more to see and do than what one evening will allow, so like thousands of others, start a family tradition and keep coming back!