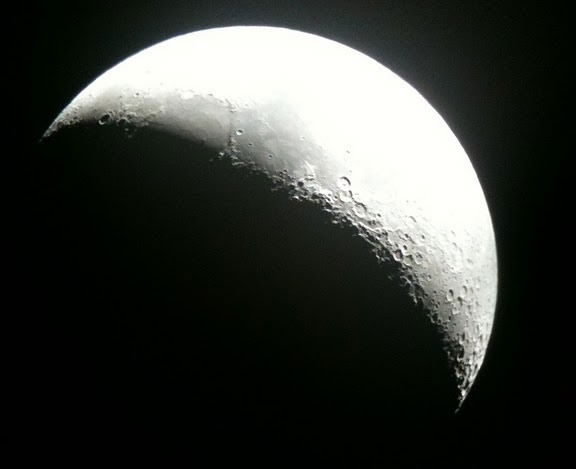 Join Creation Museum astronomer Dr. Danny Faulkner for a very special edition of the Creation Museum's popular Stargazer's Night program. On the evening of Sunday, September 27, a total lunar eclipse will be visible across much of North America, and we should have a front-row seat. The next total lunar eclipse visible across most of North America won't be until 2018. Make plans now to join us for a stellar evening of astronomy at the Creation Museum.
The partial eclipse will begin at 9:07 PM as the moon starts to slip into the Earth's shadow. Between 10:11 PM and 11:23 PM, the moon will be completely hidden from the sun's light in a total eclipse.
But what if skies are cloudy? In case of full overcast or rainy weather, we'll open up the Creation Museum's Legacy Hall and show a simulcast of the eclipse on our big screen. In the event of cloudy skies, Answers in Genesis president Ken Ham will also join Dr. Faulkner on the stage to moderate a live astronomy Q&A session.
Tickets are only $9.95 per person for ages 13 and up. Budding astronomers ages 5 to 12 can attend for only $5.95. Children under 5 are free. (Ticket prices do not include tax). Reserve your tickets now for this extraordinary event.