Our guests have had a special treat recently thanks to the advent of a dinosaur stalking about the premises. Several weeks ago, we wrote about the juvenile T. rex that we had purchased, and since then it's been turned loose to the fascination of children and adults, alike.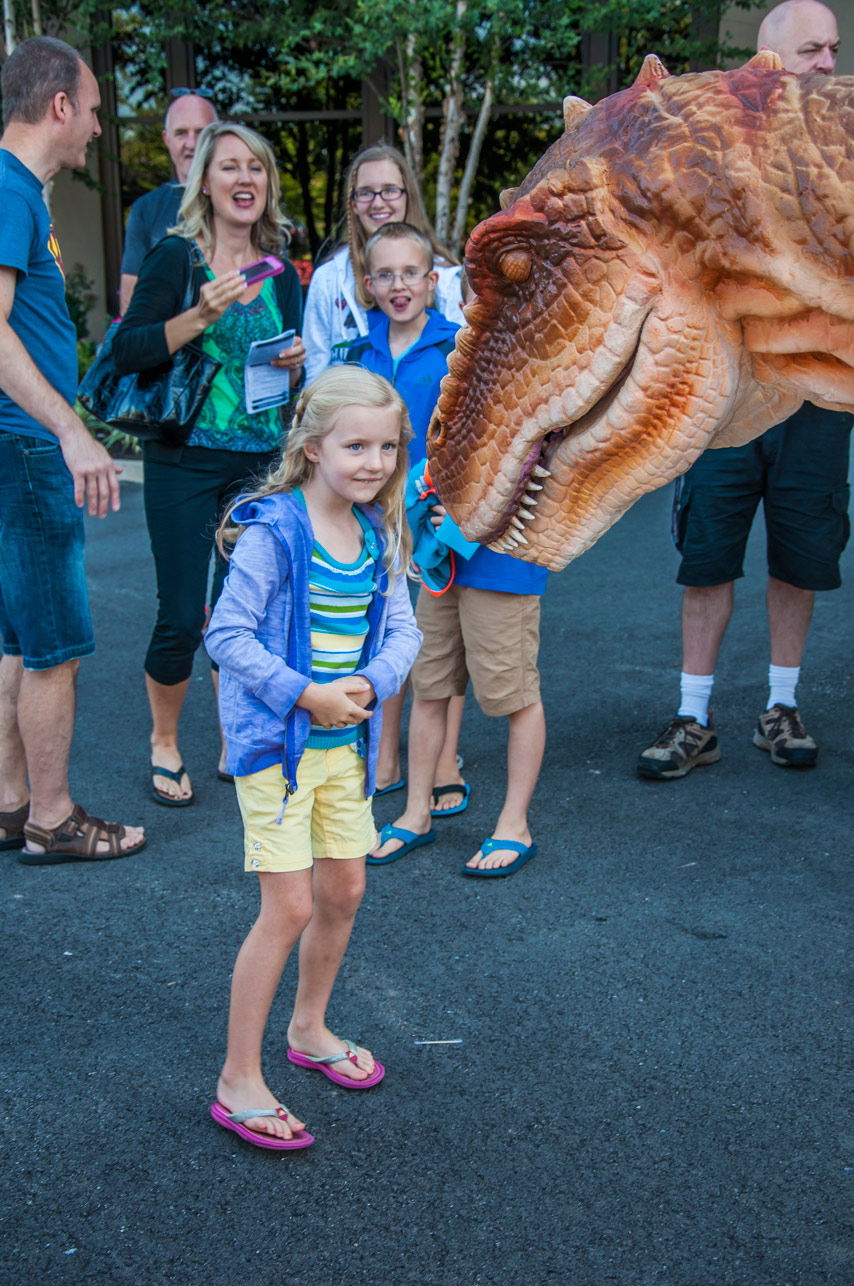 Like a mascot you might see at a college game, this puppet needs its operator to be trained to get the best effect from its appearance. What is really interesting about this huge puppet is the fact that it has a camera on board so that the operator can see where he is going. Its lens is in the nose but is very cleverly blended into the skin. And as you can imagine, walking about in a dinosaur puppet can get really warm fast, so that's why Rexy just makes an appearance for less than an hour at a time.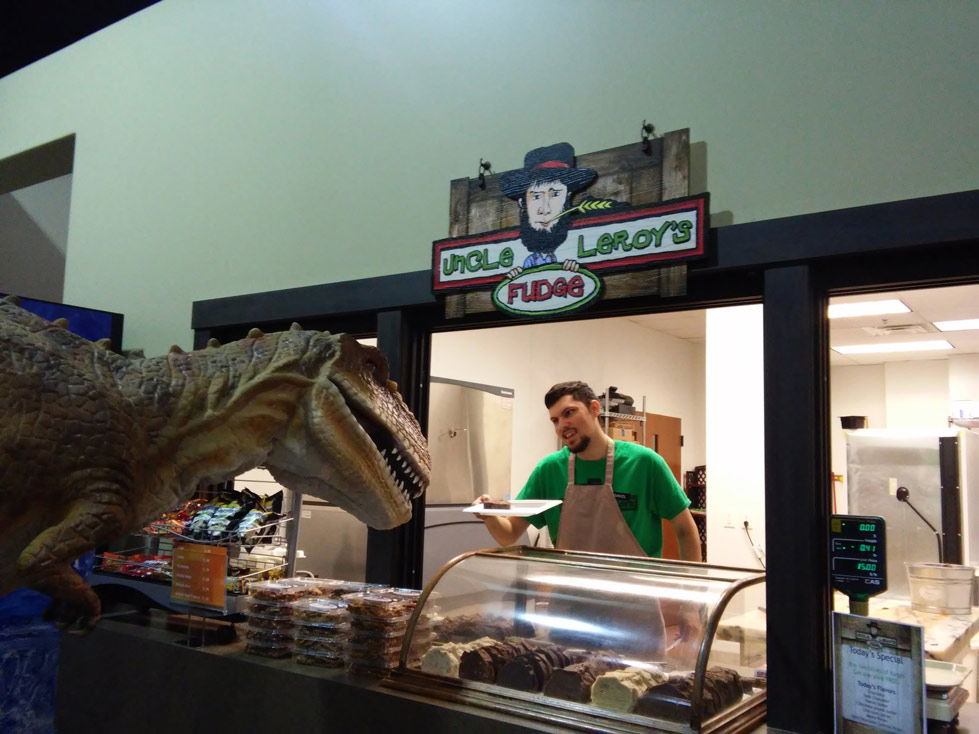 Besides entertaining guests, sometimes Rexy helps Joe Niemeyer stand guard out front in the Grand Plaza!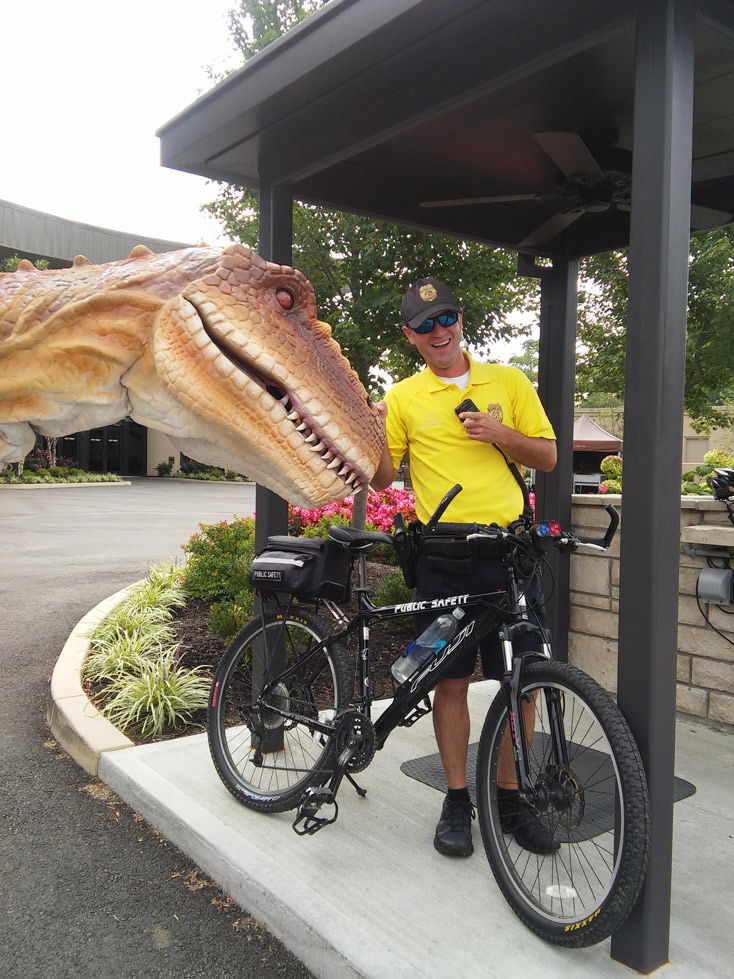 And there is a rumor that Rexy has a huge sweet tooth! Or many!