The walk through of the Creation Museum is based on the Seven C's of History. Recently, that message was shared with a special group in Central America.
Only God could have known that Cindy Malott, the children's writer and editor at Answers in Genesis, would be given the opportunity to share the Seven C's of History to about 90 children, ages 6–12, over 1,800 miles away in San Salvador, the capital of El Salvador!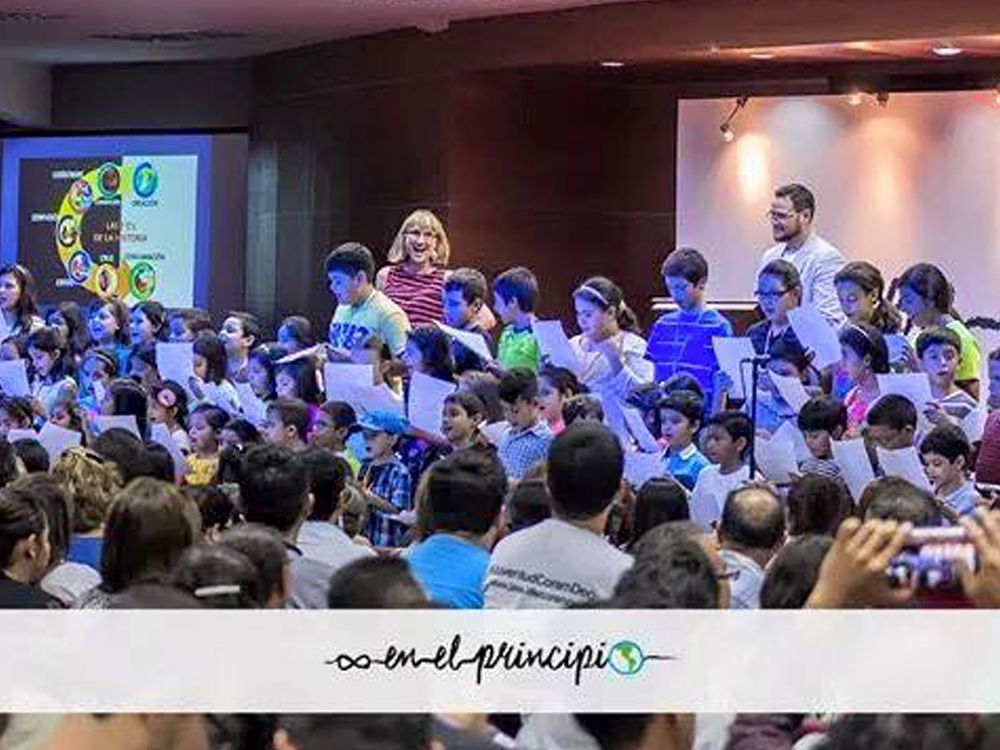 The conference was sponsored by the Central Church of Worship and provided biblical, gospel-centered apologetic teaching to almost 1,000 adults, in addition to the children Cindy taught.
As Cindy made the transition from the Cross (the sixth C) to the Consummation (the seventh C) she explained that the promise of the Consummation is only for God's children, and that only those who repent of their sins and trust Jesus for forgiveness can become children of God. She then handed out the popular booklet "How Can I Become a Child of God?," which had been translated into Spanish.
Cindy remarked, "The highlight of the trip was praying with the two precious children who came to me afterward and wanted to become children of God for all eternity."