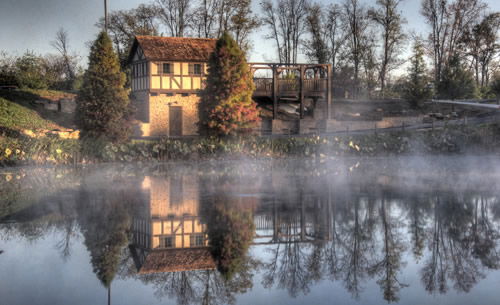 Do you love astronomy more than you love sleep? We have a stellar opportunity for you on the morning of Thursday, August 13, 2015. During this time the Perseid meteor shower should be at peak conditions and one often can see 60 meteors per hour in a dark, clear location. While the Creation Museum's is not a totally dark site, we ought to see many Perseid meteors, weather permitting. Some years a bright moon interferes with seeing the fainter meteors, but not this year, as the moon will be a thin waning crescent.
Make your plans now to join Dr. Danny Faulkner, the Answers in Genesis astronomer, to watch the shower starting at 1:00 AM. Tickets are free, but space is limited, so reserve your place now! The event will start at 1:00 AM and will last until 5:30 AM, though you can leave before then if you get too tired.
Be sure to dress warmly and bring a hat. A light sleeping bag or blanket may be helpful. Bring a folding lounge chair or a pad to lie on, along with a pillow. Also bring snacks and water. In the case of inclement weather, we will cancel by 5:00 PM on August 12, 2014. We will send cancellation notices via e-mail.
By the way, have you ever noticed our observatory, or wondered what type of telescopes it housed? Attending this event is one way to find out!