Who doesn't like fudge? Recently the Creation Museum opened another delicious food venue featuring Uncle Leroy's Fudge. Uncle Leroy's Fudge is prepared right here at the Creation Museum in a traditional copper kettle. You can even smell the delicious aroma wafting through parts of the museum each day. It will certainly make your mouth water!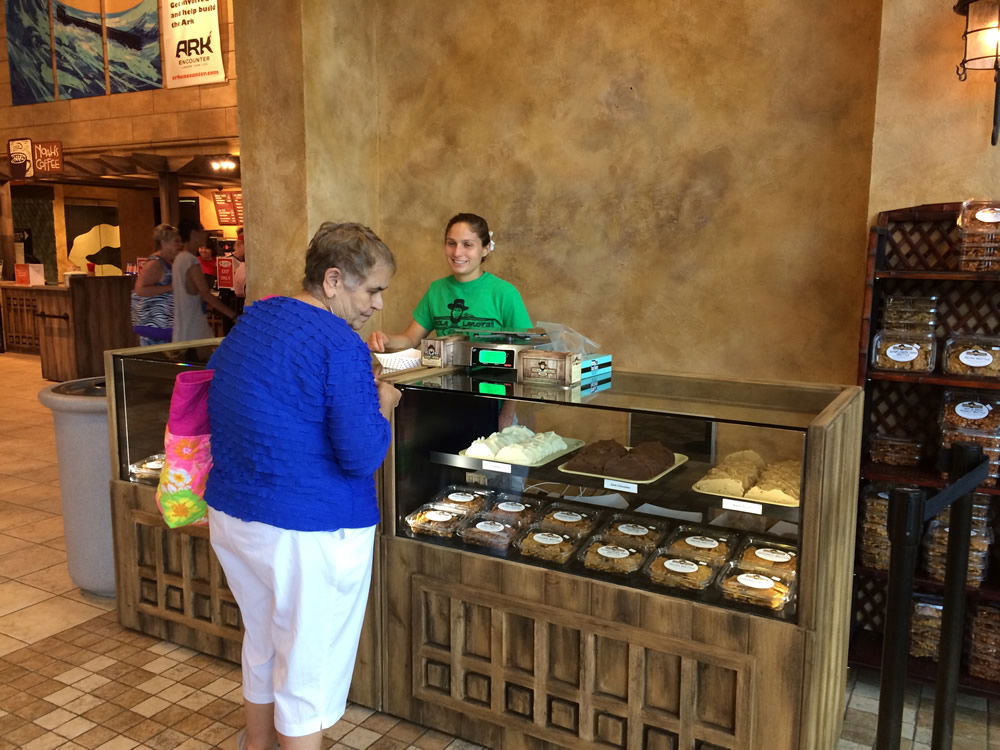 After the ingredients are properly cooked in the copper kettle, its time to shape the fudge into scrumptious loaves. This takes place as skilled artisans pour the fudge onto a massive 750-pound marble slab and sculpt it into loaves which are cut into savory slices, each weighing approximately 1/2 lb. We even have samples available if you can't decide which delicious flavor you would like to take home with you.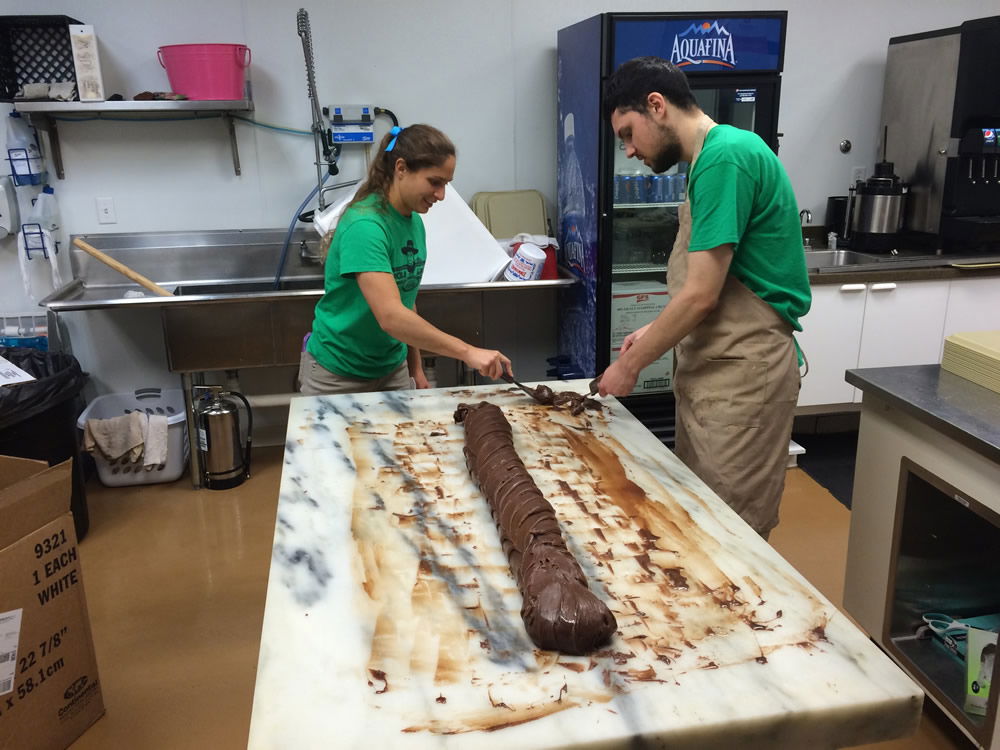 And we don't just have fudge! Uncle Leroy's also makes brittle candy which is thin, snappy, and absolutely delicious. Your whole family will love the buttery, sweet, salty, crispy, and crunchy goodness in every bite of this famous candy.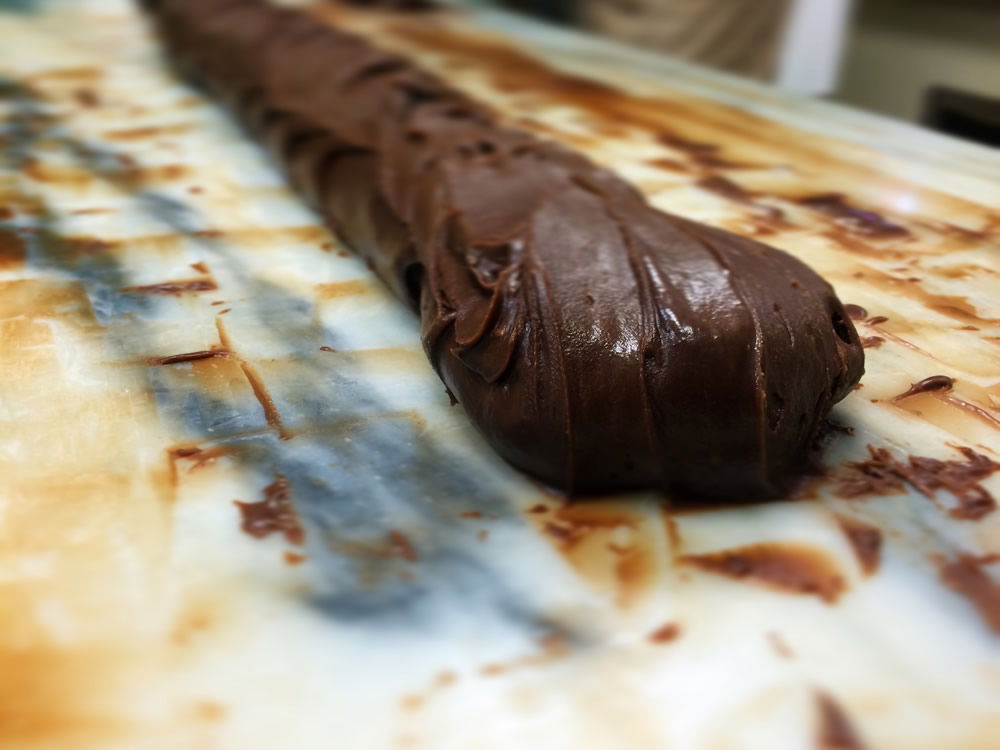 You can find Uncle Leroy's and get some goodies to take home and share at the entrance to the Main Hall on the upper level of the museum.