In 2008, the Creation Museum added a petting zoo which is really unique with its camels, zorse, zonkey, wallaby, and several other non-traditional petting zoo animals. To enhance the petting zoo experience, we decided to give camel rides. Well, you don't just saddle up a camel and start giving rides. At the time, we only had one camel, Gomer. We actually had to send him to Georgia for a few weeks with the zoo supervisor Josh Sturgill so Josh could learn how to work with the camel during rides. In the meantime, we constructed a riding arena. Since his return, Gomer has given thousands of rides! So instead of Gomer just standing and swaying from side-to-side begging for food, he earns his keep!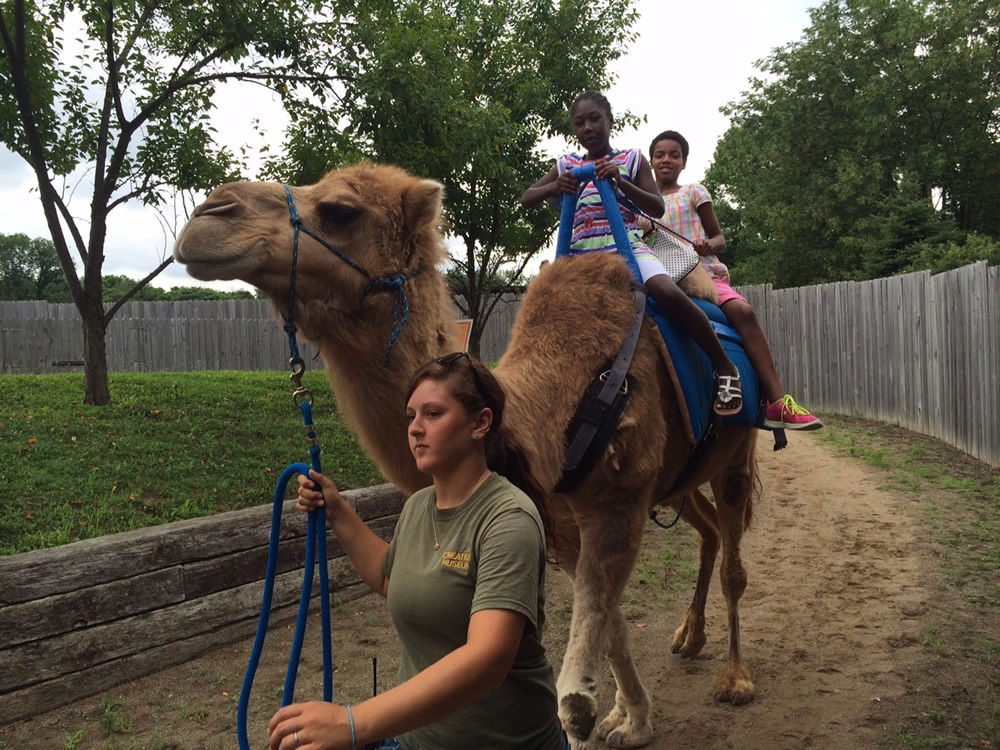 Since camel rides are so popular, we decided a couple of years ago to provide Gomer a co-worker; his name is CJ. But Gomer is still one of the most popular animals in the zoo, and the zoo keepers call him the "king" of the petting zoo.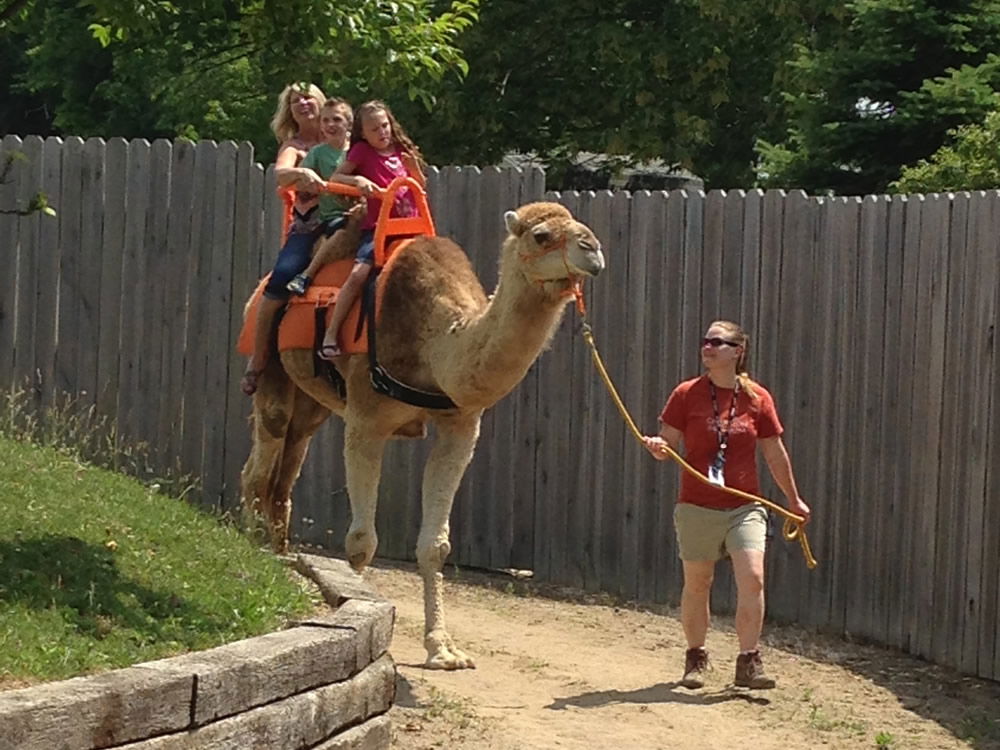 This summer, we are going to give our guests the opportunity to ride a camel no matter what day they visit. So weather permitting, camel rides will be offered seven days a week. Learn more about camel rides here.