Steve and Ruth Carter have been very diligent in trying to make the volunteers feel extremely welcome and appreciated for their labor of love here at Answers in Genesis and the Creation Museum. One special way they do this is to invite all of the volunteers to come to our annual volunteer appreciation dinner. This year's theme was "South of the Border," so they decorated Legacy Hall with sombreros as centerpieces, brightly colored scarves, and cacti as individual favors, saying to each volunteer, "We're stuck on you, AiG Volunteers!"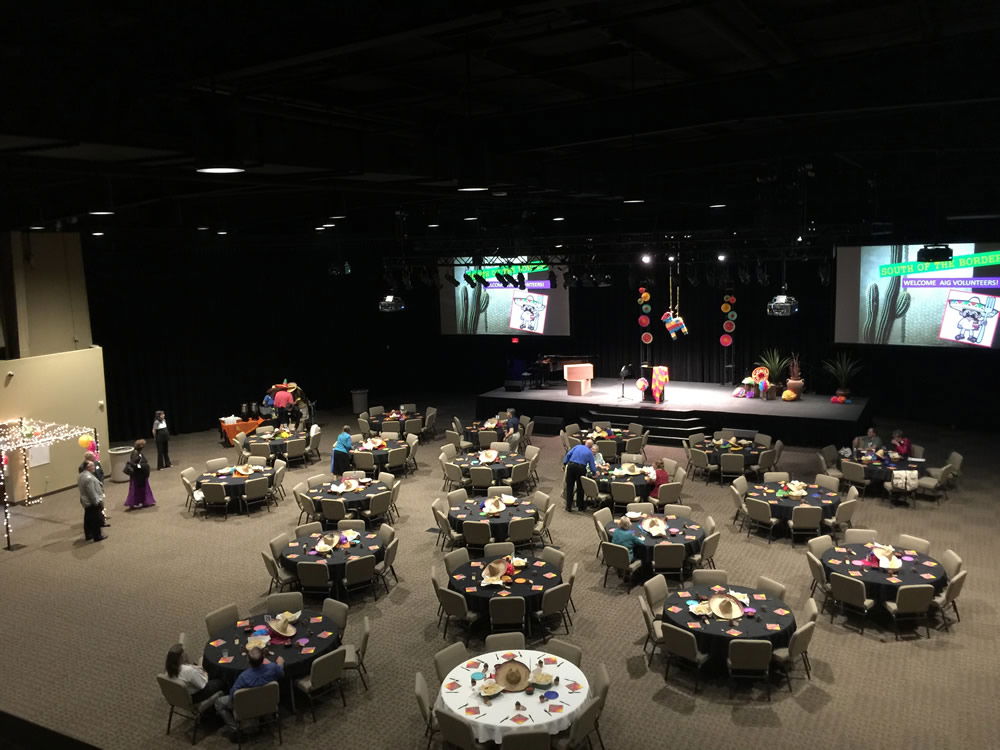 The Mexican cuisine was catered by our café, which received wonderful comments on a job well done! (Thanks, café staff!) The evening also included volunteer Don Woolett from Hodgenville, Kentucky, who shared two humorous, homemade creation songs. Then Ken Ham gave an Ark Encounter update, followed by our staff member Joe Owen, who presented his testimony and outlined the explosion of opportunities in Latin America for our apologetics message. He was very inspiring and really encouraged everyone to try to play a part in what God is doing in the Hispanic community via AiG's ministry and outreach.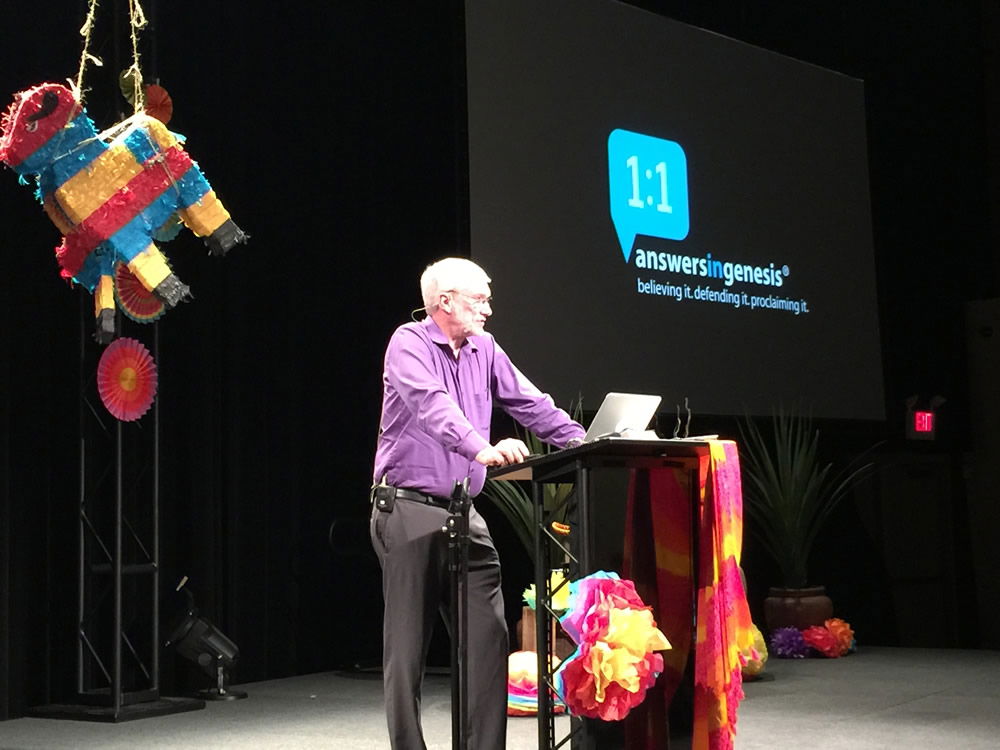 For fun, four volunteers were chosen to break a piñata that was hung up in Legacy Hall, which made for a lot of laughs. If you missed this year's dinner, plan to attend next year's. If you are interested in volunteering, check out our website.