Naturally with over 2.3 million visitors to the Creation Museum since it opened, we have had a variety of guests, some of which are very unique. For instance, this past week we were blessed by a visit from Ed Harrell. What makes him unique is the fact that as a Marine in WWII, he was onboard the USS Indianapolis when it was torpedoed by the Japanese on July 30, 1945. The ship sank to its watery grave in 12 minutes and about 900 sailors and Marines entered the water, but due to a series of Navy debacles, no one knew of their plight. After five days of enduring shark attacks, hypothermia, severe dehydration, and saltwater hallucinations, the 317 men still alive were accidentally spotted and rescued.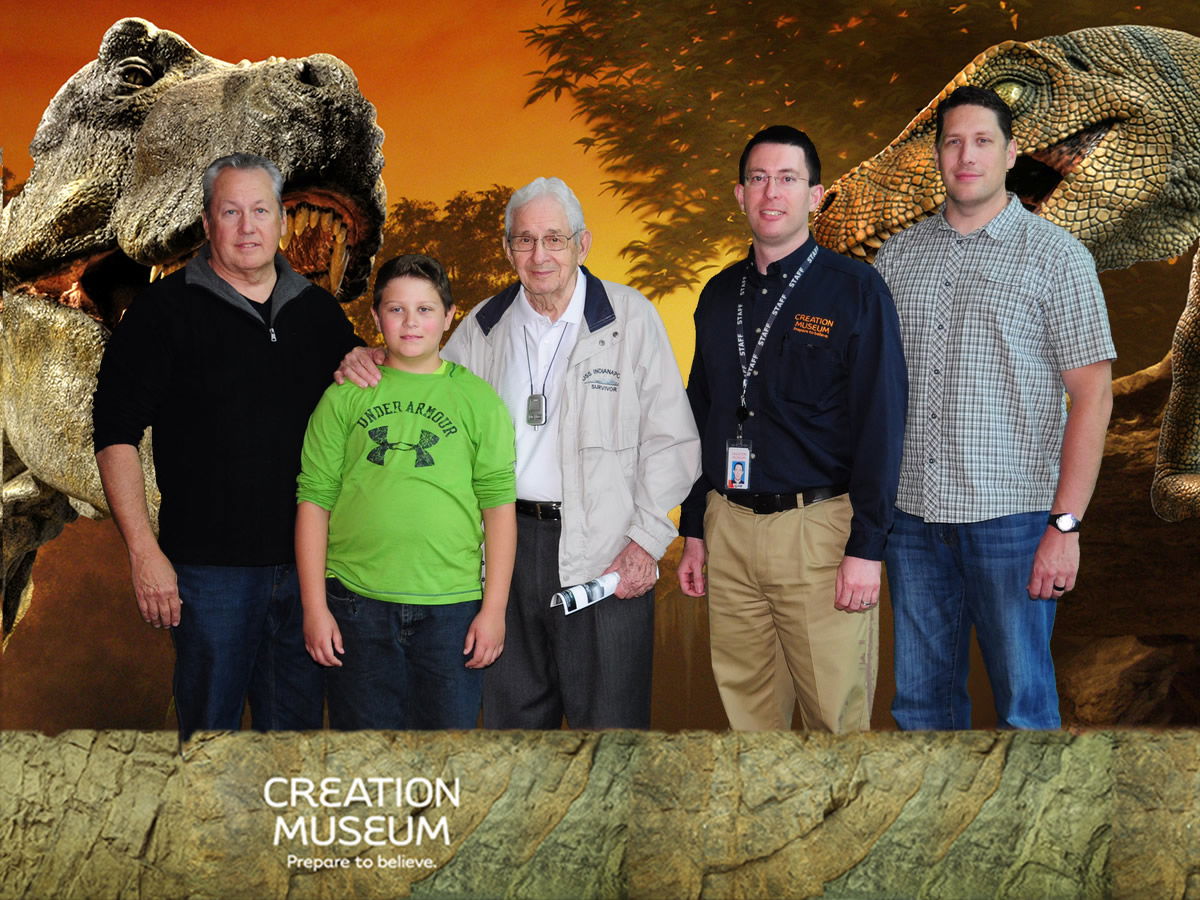 Mr. Harrell has been a popular Bible teacher and lay minister throughout his adult life and speaks extensively around the United States about his experience at sea, no doubt sharing the following verse:
Out of the depths have I cried unto to thee, O

Lord

. Lord, hear my voice: let thine ears be attentive to the voice of my supplications. (Psalm 130:1–2, KJV)
If you're interested in learning more about Mr. Harrell, visit his website at IndySurvivor.com.