The serama is a breed of domestic chicken that belongs to the same created kind as peafowl, turkeys, quail, jungle fowl, and guineas. This group is classified as the family Phasianidae. Known for their friendly disposition, these chickens are one of the smallest breeds of chickens in the world, weighing in at less than 18 ounces, with many under 12 ounces.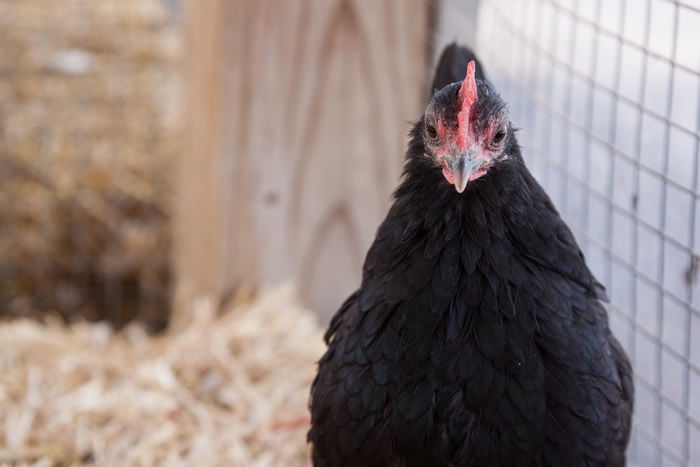 Cluck-Cluck the chicken is a popular fixture in the petting zoo. This spring, Cluck-Cluck was joined by five new serama friends; the zookeepers believe that the new seramas will be just as friendly as Cluck-Cluck! What Cluck-Cluck lacks in stature, she makes up for in personality. She is an avid escape artist and doesn't let our fences stop her from exploring the zoo and greeting our guests. You will often see her trailed by a "fan club" of kids (and adults!) who enjoy petting her and listening to her soft clucking noises. As you might expect, all this attention can make her a bit tired. When she wants a nap, she will dance and cluck at a zookeeper's feet, and when picked up she will promptly fall asleep in his arms.
At your next visit to the Creation Museum's petting zoo, be sure to visit with Cluck-Cluck the chicken and her serama friends, and join her many admirers!