If you haven't been to a Snakes Alive Workshop in a while, you might want to come and meet one of the newest members of the team.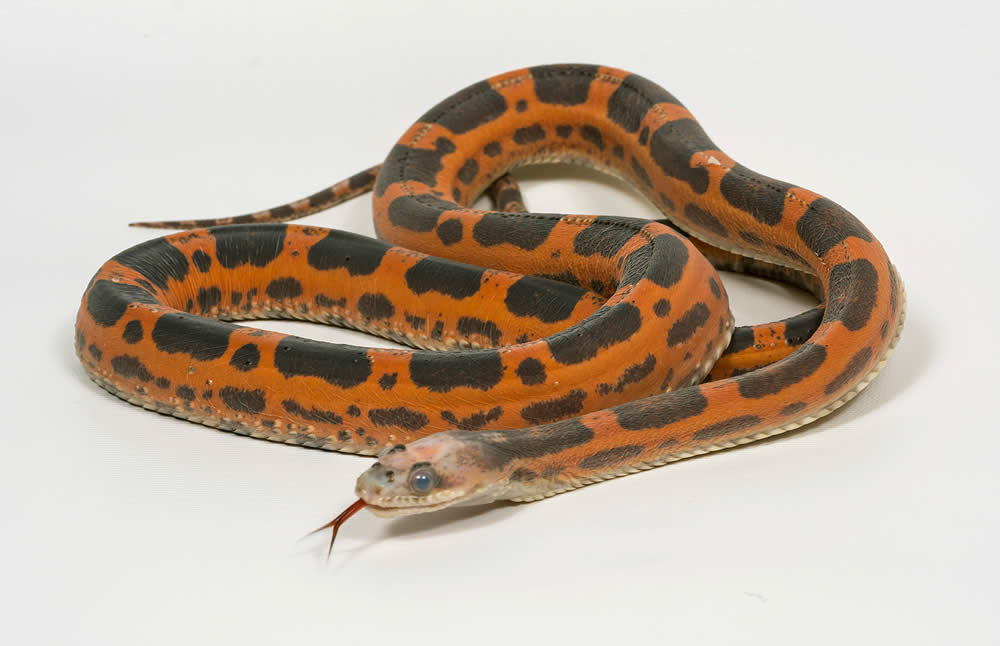 This is Rip Van Wrinkle, a rare scaleless Texas rat snake. He has a mutation which causes him to only have scales on his belly and a few on his back. His skin has the texture of soft velvet. Come see and feel this amazing creature for yourself.
There are also a few other animals that have recently been added to the show. There's Peter, the spider ball python, as well as Tang, a bright yellow leopard gecko, who has a beautiful purple tail. You will also meet Jambo, the jungle jaguar carpet python, who will greet you by saying "Hi" with his pattern, but you must look closely.
Snakes Alive happens most Saturdays at the Creation Museum. Check out the Snakes Alive page on our website to see upcoming dates and even purchase your tickets in advance. The cost is only $3.50 per person!