This past weekend we had a great number of guests wanting to visit the Creation Museum's free Christmas Town. On Saturday evening, we had to park many remotely and bus them over. Some of our guests were asked to return in about an hour due to the parking lots being totally filled!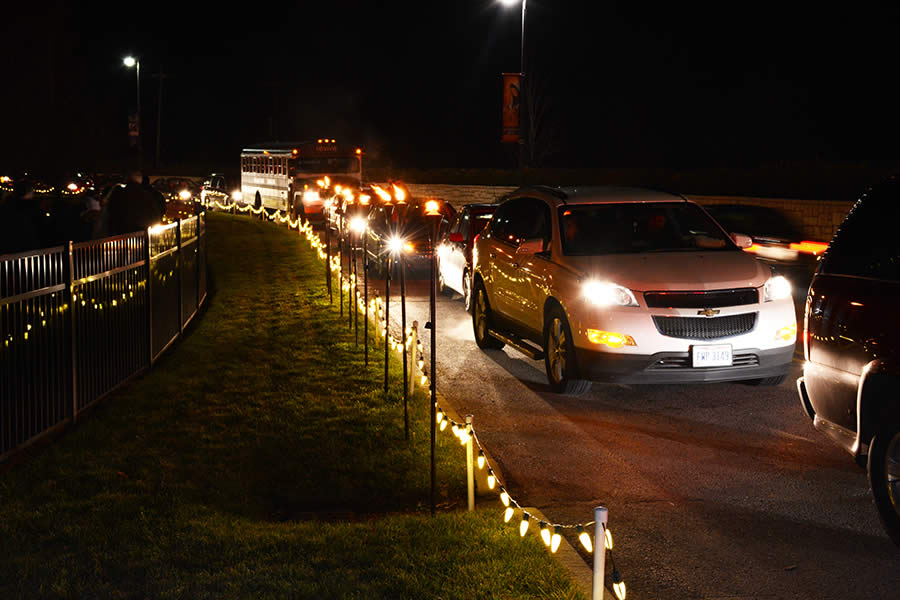 If you come this weekend and the parking lots are full, don't be dismayed—we have designed the events at Christmas Town so that we get a turnover in the parking lots. For instance, we have scheduled Ken and Buddy's Christmas Special to begin at 4:00 PM so that those guests will be able to see the live Nativity and Garden of Lights around 5:15 PM just when it starts to get dark. Many of those guests will leave shortly thereafter, thus freeing up several parking spaces. Of those that decide to stay longer, many will be enjoying the Creation Museum via our $5 after 5 PM offer, taking in a planetarium show about the Christmas star, savoring a tasty turkey dinner, shopping in the bookstore, zipping across the lake, or experiencing what it is like to ride a camel.
If you come this weekend, please consider donating an unwrapped toy or other gift to the needy youth of Northern Kentucky via the LifeLine barrels in the Portico.