On all but one of the Christmas Town nights (December 5), we will be featuring our new program, "Christmas with Ken and Buddy." As many of you know, Buddy Davis lives in a log cabin in central Ohio, and the first night that he met Ken, he invited Ken over to his cabin to see some of the dinosaurs that he had sculpted and had stored in his barn. While there, Ken insisted that Buddy play him a song on the guitar collecting dust in the corner. An amazing bond formed between them that evening and a lasting friendship developed between the two. For Christmas Town, the two plan to team up for a good time of singing and sharing the Christmas message with our guests. The setting will be Buddy's log cabin during the holiday season and the two of them sharing the traditions of Christmas! Included below are the prop under construction and an artist rendering of the scene.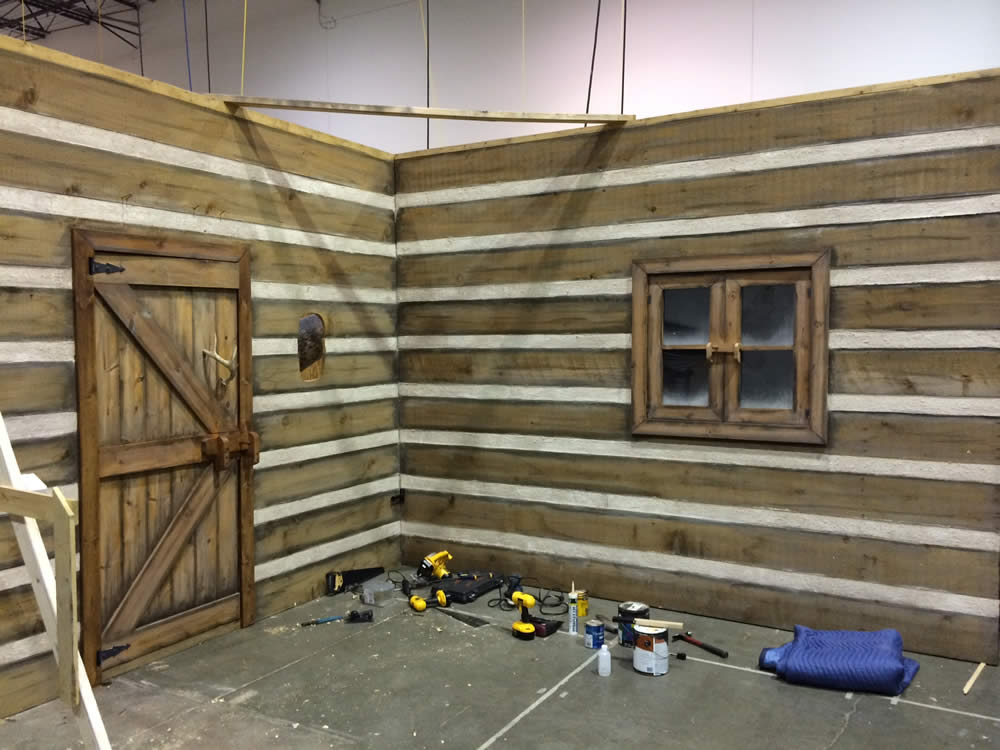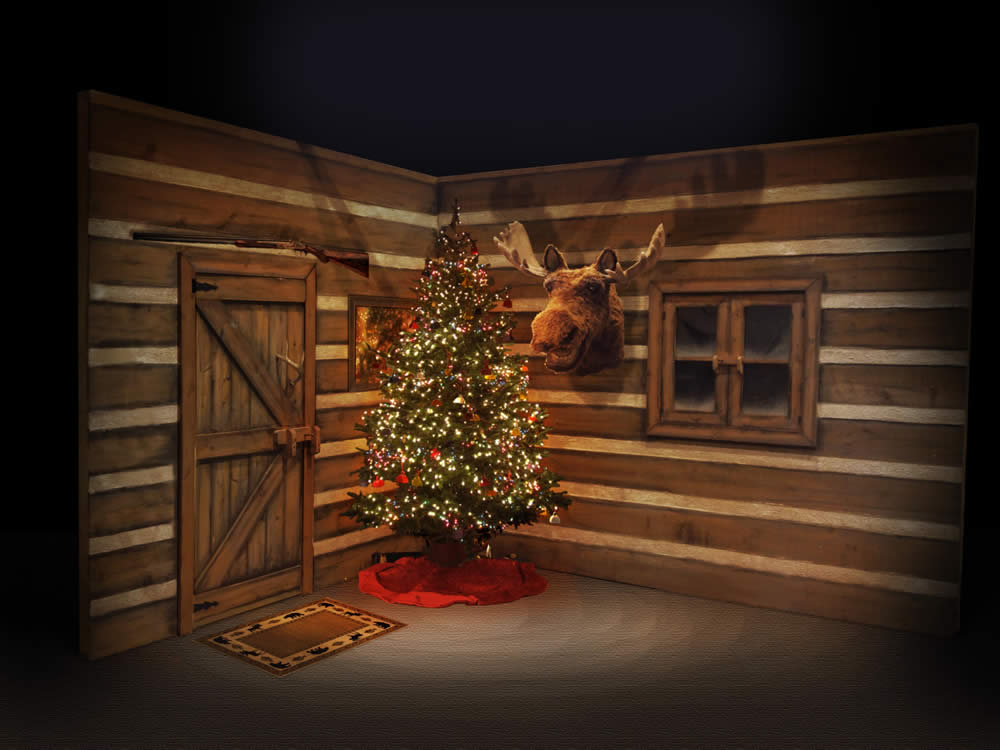 Plan to join us on one of the following afternoons at 4:00 PM: December 6, 12, 13, 19, 20, 26, 27.
UPDATE
Due to a death in the family, Ken Ham has been delayed in Australia and will not be present on December 6. However, our special Christmas event will still take place, featuring Buddy Davis.
Thank you for your understanding, and please pray for the Hams during this difficult time. Ken and Buddy are expected to be together on all of the remaining Christmas Town dates (December 12, 13, 19, 20, 26, 27).